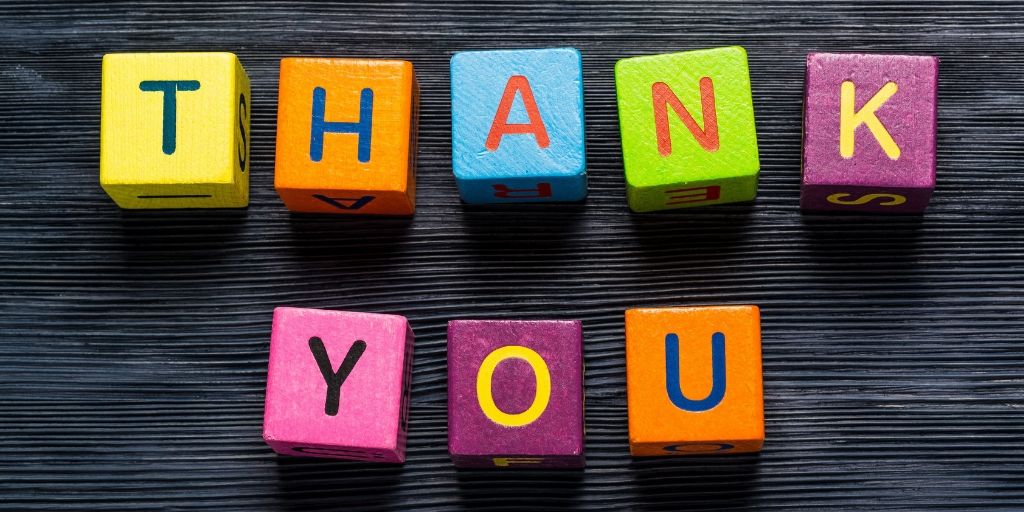 How to Optimize Thank-You Pages to Improve Donor Retention
Donation pages and thank-you pages are the 2 pillars of the online donation world. They are equal in importance—although only one of them is portrayed that way.
Donation pages are essential because they are the last step in converting people into donors. Thank-you pages are often overlooked in importance, but they are also crucial because they are what help nonprofits retain their donors.
Thank-you pages start the process of building the relationship that leads to future contributions and involvement.
The nonprofits that have donors who keep pledging year after year, event after event, are those that shower their donors with appreciation. They make them feel like their contributions have really made a difference and that their hard-earned money is in good hands.
One of the best ways to express your gratitude to your donors is to optimize your thank-you pages so that they achieve that goal in the most complete way.
Too many organizations waste this opportunity.
Your First Impression of Appreciation
While you may be sending out an email and/or letter to thank each donor, it's important to remember that the thank-you page is the first thank-you they receive. Therefore, it's their first impression when it comes to receiving appreciation.
So, we thought we'd make it easy on you and help you get it right!
Here are some next-level tips for thank-you pages to get your expression of gratitude off on the right foot…
Optimization Tips to Take Your Thank-You Pages to the Next Level
Let's look at how you can build up your thank-you pages so that you make a lasting impression of gratitude and so that you utilize that online real estate to the fullest…
1) Make a Heartfelt Thank-You
"Thank you" is easy to say and doesn't really mean much. People say it all the time without really thinking about it. So, when you are thanking your donors on your thank-you pages, make sure you go above and beyond. Write something from the heart that hits on just how important their contribution is to you, your organization, and the cause.
Using personalization here makes all the difference. Be genuine and speak from the heart. You might say something like…
"From our hearts to yours, Bob, thank you! Your contribution is going to make a big difference for (the people your cause benefits). Your generosity is what makes it possible for us to do this important work. Thank you for this gift. We will use it wisely."
Include a photo of your volunteers or those you help, smiling as if they are saying "thank you" directly to the donor. You might even take this a step further and add a video that shows the founder of your organization or a team member, volunteer, or individual you've helped thanking your donors. That will definitely make an impression!
2) Educate Them
Educate your donors about what happens next after they donate. People like this because it makes their contribution more tangible. We want to know that our money is being put to good use, and this provides that reassurance.
To do this, you can use a visual, such as an infographic or a video, that takes the donor on a journey through the path of their donation. You could also just provide a brief explanation of what happens. For example, charity: water simply states, "100% of your money will fund clean water projects for people in need."
3) Inspire Them
Think about it—when the donation basket comes around at church, do you offer the bare minimum or do you willingly give more knowing that your money will make a difference?
The answer to that question is entirely up to the church and how they are inspiring their members. If you believe in what they do for the community, and if they have found a way to make you feel passionate about what they are doing, they stimulate a good feeling within you. Then, you are much more likely to contribute more because you want to be part of spreading that good feeling around.
In what ways are you inspiring people? In what ways are you falling short?
When you can honestly evaluate the level of inspiration your organization provides, you can amp up the things you're doing well and improve the ones you aren't.
Then, you can include that in your messaging and on your thank-you pages to create passionate donors.
4) Reiterate Your Nonprofit's Relevance & Impact
This is something that is stressed on donation pages, and it should be reiterated on thank-you pages. It makes your donors feel really good about their contributions when you give them some quick explanations of how their donations will be used.
You might include an image or video that paints a picture and demonstrates the return on investment of their donations. You might also choose a specific story to promote that pulls at the heartstrings and helps them understand the value of their contribution. This can be done with an eye-catching image, headline, and a link to read the story.
5) Learn About Your Donor
We know that if we want to build relationships, we need to take an interest in the people we are trying to befriend, and it's no different with the nonprofit-donor relationship.
The more you get to know your contributors on a personal level, the more you can personalize their donor experience so that they are going to want to contribute over and over again. And they'll do it happily because they'll feel validated and important.
But how do you accomplish this on your thank-you pages?
Ask 1 or 2 questions that shine a light on who they are as individuals. You might ask what inspired them to donate, what giving back means to them, or what their favorite way to contribute is.
Come out and say that you want to get to know them. Say something such as, "We love engaging with our donors and we want to get know YOU. Please share the number one reason you decided to make a contribution today."
6) Offer Engagement Opportunities
You'd be surprised at how easy it is to get people to interact and engage with a cause that they believe in. You already know they believe in your cause if they donated their hard-earned money to it, so now all you have to do is offer numerous ways for them to engage so that they can choose the one(s) that work for them.
Ask your donors to connect with you on social media so that you can easily share the latest news and developments about your organization. Mention some extra incentives that you offer your social media connections too.
Give them a way to subscribe to your newsletter. The best way to do this is to include a subscribe button with a short explanation of why they would want to subscribe. Remember, people are inundated with emails these days, so it is important to make it worthwhile.
Offer donors more ways to get involved. You can suggest things such as peer-to-peer fundraising campaigns, a walkathon, volunteer work, fundraising events, monthly donations, or resources for other ways to get involved.
In Summary
Though all of this might seem like a lot, if done right, it can all be very simple. The key is to keep thank-you pages interactive and easy to navigate. Don't include paragraphs and paragraphs of copy. Make it visually pleasing and make use of headings, bold text, and buttons to highlight important actions and messages.
All of these tips will help you demonstrate to the donor that they have an essential role in the important work your organization does and that you couldn't do it without them. When you accomplish that, you make them want to come back again and again to donate.