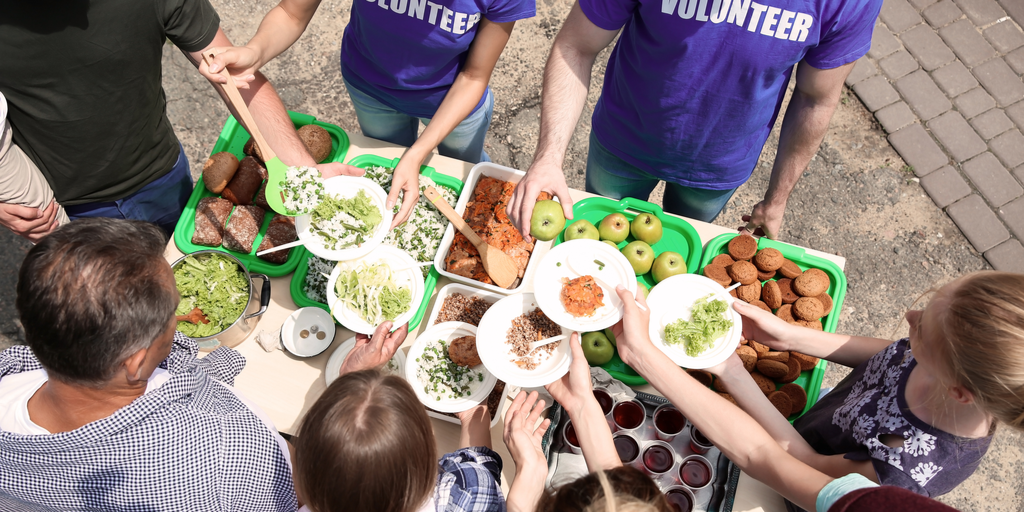 The Impact of Visual Storytelling in Nonprofit Marketing
Fundraising and reaching out to donors is the most important thing your organization will do, apart from serving your cause. But, nonprofit marketing is also probably the most challenging. After all, budgets are tight, and there are so many nonprofits competing for their share of the pie.
When you understand visual storytelling, however, funding your cause becomes massively easier. The stories you present take on a life of their own, compelling people to contribute without as much effort on your part.
Visual storytelling (as the name suggests) uses visuals in the form of images and videos to tell a story that demonstrates the effect your organization has on the world, and this article will provide you with everything you need to get started.
Why Does Visual Storytelling Make Such a Big Impact?
Stories Connect, Personalize, & Differentiate
We all know that stories sell, and the reason is because they make an emotional connection. Emotional connections are the deepest connections we can have because they release oxytocin, swarming our bodies with feelings of compassion, empathy, trust, and generosity. By building this kind of connection, your audience will want to support your cause.
Stories make things personal. It helps people relate to what you are saying in a personal way, making it more captivating, compelling, and engaging. According to a recent Abila Donor Engagement Study, personal stories are one of the top 3 ways donors feel most involved with the nonprofits they support.
Our stories are what differentiate us as individuals, and they are also what differentiate companies and organizations. If you look at 2 nonprofits side by side, it is the one that tells stories about how they have changed lives that will stand out next to the one that just tells you what they do (though you should still have an About Us page on your website that describes your team, mission, and more).
Stories Sell & Visuals Compel
Taking the idea of storytelling a huge leap forward, when you add visuals that tell a story, your cause becomes exponentially more compelling, giving people a strong desire to support your mission.
Potential donors want to know that their contributions will actually make a difference. Visual storytelling provides the proof that it will. Images and videos put a face on an organization's mission, driving a bigger emotional impact than words alone.
Visuals pull us in and take us on a journey. They help people better understand what a nonprofit does, and it does all of that instantaneously. According to GuideStar, our brains process visuals 60,000 times faster than text, and content that contains visuals drives up to 180% more engagement than plain text.
Visuals & Stories Create Magic
The real impact, though, comes from using visuals with textual stories. If we just read text, we don't feel such strong emotion, so it takes longer to make a connection. If we just have images, we instantly connect and feel emotion, but we are missing part of the story. When we have both, that is where the magic happens.
Plus, when we combine visuals and text, it creates a lasting impression. John Medina, author of Brain Rules, says that when we add an image to information, we remember 55% more of it.
Visual Storytelling Tips for a Compelling Nonprofit Marketing Campaign
When done right, visual storytelling can take your organization to new heights. So, here are the best practices to get you there…
Develop a Powerful Storyline & Cast of Characters
Compelling stories are ones that have a hero and a villain. While it may seem like your organization should be the hero, it works best if you portray the donor in that light. The villain is the conflict or issue you are working to resolve.
You might also use a protagonist (someone your audience can root for who has been impacted positively by your organization). Give your characters a face because people donate to people, not to organizations. They want to help people, not pay your electric bill.
Once you have your characters, demonstrate the rising action, which reveals the problem and why it hasn't been solved yet. The climax will bring your organization into the mix and show how you are fixing the problem. Then, you can reveal the results your organization gets and ask for help in creating more success stories like that.
Here's a great infographic that outlines that whole process.
Once you have your compelling storyline and characters, you can begin to map out how you will convey it through imagery. Add as many images as you can and offer them everywhere that you tell your story.
Use Compelling Images
The best images are original photos taken by your organization when you are in the trenches making a difference. Don't use stock photos that anyone can get online. Get in the habit of always shooting photos and videos and compiling them in a place where your nonprofit marketing team can easily access them. It doesn't have to be high tech or expensive—you can simply use a smartphone.
Show smiling faces of the people who were positively affected by the work you do. Show volunteers and staff helping out and the difference you are making in the community. Put a spotlight on your supporters and the impact they are making, along with what motivates your board members to stay engaged in your cause. Showing behind-the-scenes shots and footage of the work you do can make a powerful connection with your audience as well.
Study Compelling Documentaries
Take note of what others are doing to pull in their audience. Watch CNN Heroes and NBC's Making a Difference for inspiration. Look at examples of nonprofits that do a great job with visual storytelling, such as Habitat for Humanity, Generosity.org, and Team Rubicon.
To understand all the possibilities that are available to you with storytelling, check out the book 99 Ways to Tell a Story: Exercises in Style by Matt Madden, which is a compilation of one-page comics that tell the same story in 99 different ways.
Take a Multichannel Approach
Limiting your promotions to 1 or 2 channels limits your exposure, engagement, and funding. Take a well-rounded approach and consider sharing different pieces of a story across several platforms to cross-promote and reach a larger audience. Build the content you share on each platform differently depending on what works best on that platform.
Try promoting your visual stories on the following channels:
Email
Video
Websites
Blogs
Facebook
Twitter
LinkedIn
Instagram
YouTube
Be Genuine, Friendly, & Positive
Don't focus on trying to sell your audience into donating. Stay away from language that is "salesy" or too technical. Talk to your audience like you would talk to a friend. That is what people relate to, and it will drive a much stronger connection.
Remember that facts and figures are great, but they don't make an emotional impact. Prioritize personal stories over data when you are winning people over and then include the facts and figures to add proof.
And since some causes can feel pretty dark, make sure you shine a positive light on the situation and make that the focus of your campaign. People are driven to act when they feel moved to make a difference, not when they are told about something that's wrong. While you need to paint the dark picture, it should be framed in light and positivity.
Visual Storytelling Tools to Help You Make an Impact
There are many tools available to make visual storytelling easier and more compelling. Here are some of our favorites…
Exposure – Creates visual stories and allows you to embed them anywhere online.
Esri – Especially useful for environmental nonprofits, this tool lets you create maps and landscapes to add a visually compelling geographic component to your story.
Canva – Create stunning visuals without any graphic design knowledge. From infographics to social media graphics to anything you can dream up, Canva will help you do it in style.
Loupe – This tool allows you to make collages out of your photos in a specific shape, adding interest and appeal.
WordArt – Turn words into art with this tool. Similar to Loupe, which makes collages of photos in a specific shape, WordArt allows you to make collages of words in a shape.
Prezi – Use their templates to create powerful and visually appealing presentations.
Facebook Live – Don't forget about this one! By livestreaming your events and offering behind-the-scene footage, you can gain some serious interest.
In Summary
The more your organization can think and promote your cause in visual stories, the more support you will gain and the easier it will be to get it. The key to it all is thinking in terms of emotion. When you can create an emotional connection in your nonprofit marketing, you will gain their hearts and their support. Visual storytelling is the fastest way to forge that emotional connection.