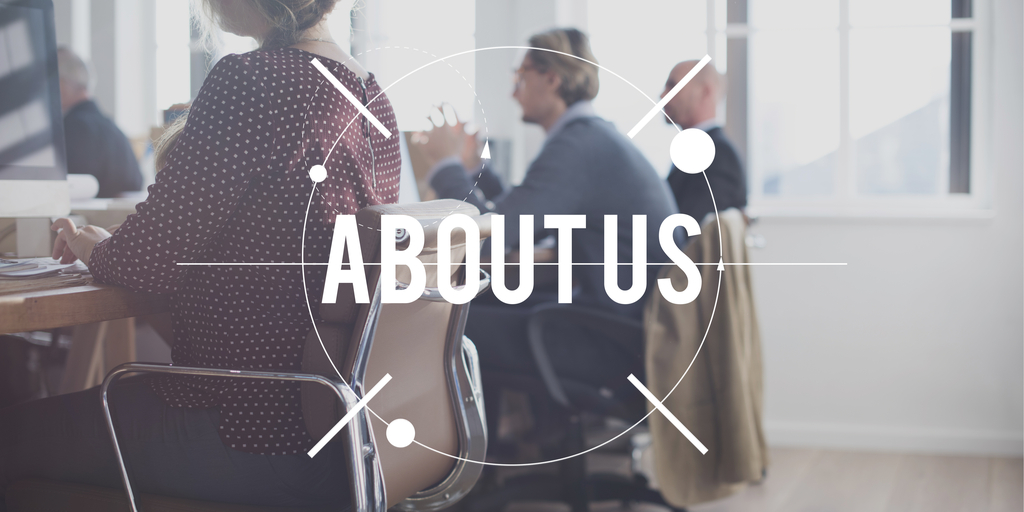 How to Write a Lead Generating About Us Page
Let's cut to the chase… What makes a good About Us page great?
It's quick to consume and informative. Your About Us page doesn't always have to tell every detail about your business. In fact, that would be detrimental. But it should tell who you are, what you do, and why. There are creative ways to do this.
It possesses welcoming images, videos, and content. These are obvious, but the images, videos, and written content on the About Us page should communicate that you are about your customer, not yourself.
It contains social proof. Be it testimonials, reviews, or even a story about how you came to find the answer to your customer's problem, social proof can build authority and help the reader relate to you and your company.
It offers visitors the ability to reach you offline. Include "contact us" information. Some folks are still leery of the internet. If your avatar is one of those people, you especially need to make your contact information easy to find.
It's easy to navigate and mobile friendly. Copious amounts of content on the About Us page can be difficult to navigate on any device. Ensuring that the page is mobile responsive is a must.
All of these 5 must-haves have a strategy tied to them. We'll review those so you'll know what collateral to use and how to best optimize your About Us page.
The Lead Generating About Us Page Mind-Set
When building an About Us page, you'll want to get into the mind of your potential customer—one who has possibly never visited your site but comes across it in a search (because it's SEO friendly). The prospect wants to know how your service or product will benefit them.
And because the digital age has allowed us to receive extensive information in a matter of minutes, captivating your prospect's attention with relevant content within the first 7 secondsof them laying their eyes on the page could be the difference between a lead and a bounce.
Are you stressed out about your first impressions?
Okay, if you're thinking "7 seconds?! I've had sneezes that lasted longer!" then you aren't alone.
Creating a killer, lead generating About Us page isn't as daunting as you might think. You need to capture their attention, yes, but only long enough to keep them intrigued and to keep clicking.
What the About Us Page Isn't About…
I hate to be the bearer of bad news, folks, but the "About Us" page creation process can be a little misleading… 'Cause it ain't about you.
I know, I know, nothing like making the psychology of marketing even more confusing. But think about how you search online to find a service or product.
You take time out of your day to search and shop around, and since time is money, you prefer to spend the least amount of time possible to find an answer to your problem that will make your life easier, more convenient, and more comfortable. 
You simply want to know, "What's this gonna do for me now?"
Therefore, it makes sense that everything on your site needs to be consumer focused, even when, in theory, it should be about you—enter the About Us page.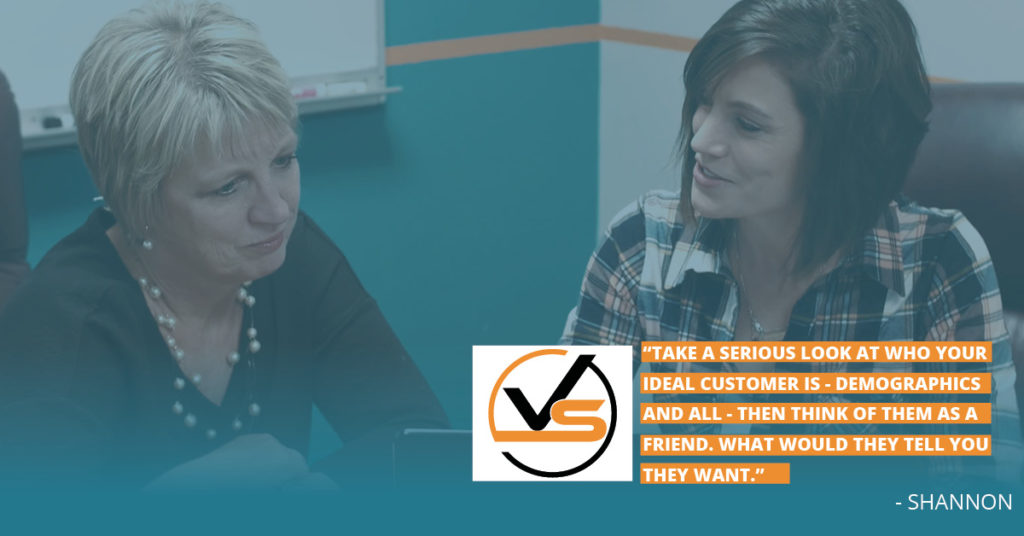 It Isn't About Getting Your Prospect to Spend Time on the About Us Page
The About Us page doesn't have to hold all the cards, just enough to lead them to the ace in the hole. The About Us page should focus on quickly grabbing the reader's attention and then encouraging them to keep exploring other areas of your site.
Ideally, the goal would be to lead them to an opt-in that will build your list so you can send them additional and relevant free content—moving them seamlessly down the funnel to an eventual offer.
The About Us page is the gateway to the good stuff on the site.
If You Want It, Earn It: Time, Views, and Clicks
Here is a short list of "earnings" that have to be made on the About Us page. Each point consists of a method we use with each of our clients to develop their About Us page (as well as other pages on their site). The method is what makes the earnings.
Auditing these points helps clients reach their goal of attracting new customers and keeping them on the site long enough that they want to find out more.
Must-Have: A Quick-to-Consume and Informative About Us Page
Goal. To earn your prospect's time on the site and keep their attention.
Outcome. Engagement will increase and prospects will move further down the sales funnel to opt-ins, allowing your list to grow.
Method. The use of headlines, making the page easy to scan. The headlines will be questions/thoughts the prospect would ask when they first get to your site. You'll want your About Us page to answer the following questions…

Who are you?
What do you believe?
What do you do? (your mission)
Why do you do it? (your purpose)
Must-Have: Welcoming Images, Videos, and Copy on the About Us Page
Goal. To earn views and clicks.
Outcomes. Clicks will increase on images and links that take them to relevant content deeper in the site.
Method. The use of videos, infographics, and welcoming images of your product serving others. Use content that piques their interest and briefly hits on your prospect's emotions.
We like proof and data—it keeps our efforts scalable and targeted. And here are some compelling stats about the power of video marketing.
According to a report from Wyzowl's 5th annual State of Video Marketing Survey…
"87% of businesses now use video as a marketing tool. (This figure has seen a sharp rise from 63% in 2017, and 81% in 2018."
"91% of video marketers consider video an important part of their marketing strategy. That's an increase from 82% in 2017 and 85% in 2018."
"83% of marketers say video gives them a good ROI (up from 78% in 2018.)"
"90% of video marketers feel the level of competition and noise has increased in the past year."
"But despite this – 99% will continue to use video in 2019, with 88% saying they'll spend more than they did in previous years."
Must-Have: Social Proof, Testimonials, and Reviews on the About Us Page
Goal. To build trust and authority.
Outcomes. Lead generation, page views, and time spent on site will increase.
Method. The use of a scrolling testimonial footer at the bottom of your About Us page. Testimonials and reviews are powerful. Depending on your brand and voice, here are some suggested headings for the testimonial section of the About Us page.

"Don't take our word for it."

"Read what others have to say."
Must-Have: The Contact Us Section on the About Us Page
Goal. To make it easy for the prospect to contact you with a phone call or a visit to your store. Having contact information on your page is essential. Even if your avatar isn't skeptical, having a contact us section suggests legitimacy in your prospect's mind.
Outcome. Customers clearly understood how to reach you, which builds trust. There will be an increase of contact forms filled out.
Method. Placing the "contact us" link in easy-to-find locations. Good practice is to place it at the top right-hand corner of the page, as well as the bottom of the page. It should include a phone number (local and/or 1-800 number), email address, and physical address of your business (if it applies). In regard to the physical address, including a picture of your building and map of its location is a wise addition. 
Must-Have: A Mobile-Responsive About Us Page
Goal. To ensure your About Us page flows logically on a mobile device.
Outcome. Customers will understand how the About Us page sections flow together and connect, making it easier for them to learn about you on any device.
Method. Ensuring your page doesn't appear broken or visually confusing when seen on mobile. Our designers develop pages in such a way that the text, images, and copy flow logically as you scroll on your mobile device.  Because mobile wins the race of devices used to scour the web, the mobile-friendly design of any page is crucial to your site.
As mentioned before, we like proof and data. This kind of evidence drives our strategy and tactics. Here are some statistics to show you why your About Us page (and your entire site) should use a mobile-responsive design…
After it's all said and done, the final step is to test your page! Is the page performing based on the goals and outcomes you've established for it? If not, it's time to revise. The last thing you want is a digital marketing funnel that starts to leak at the top.
Want to talk more about how and when to test your website pages? Contact us for a FREE consultation!