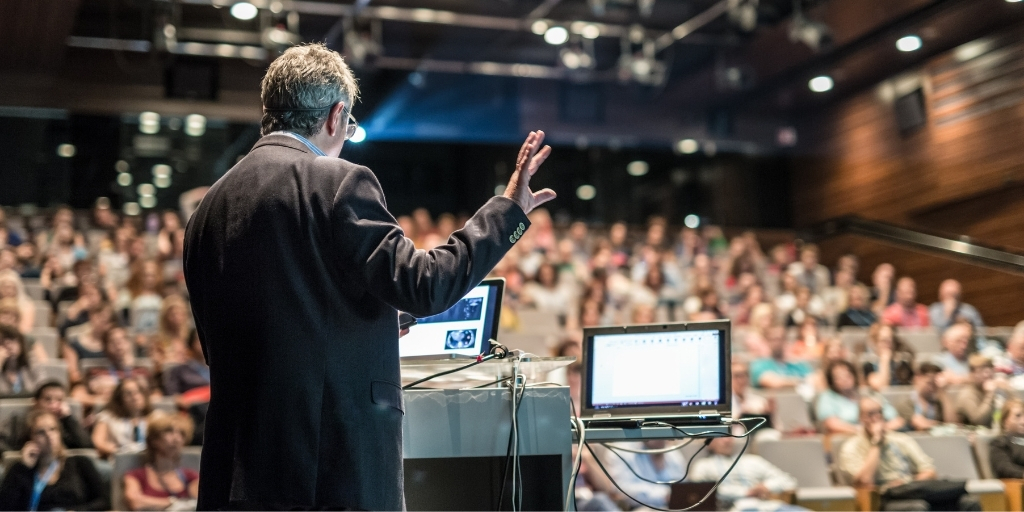 Organizational Training and Development Models That Can Help Your Team Thrive
If staff turnover is high, morale is low, or productivity has taken a nosedive, it's time to consider changing your organization's approach to training. More specifically, it's worth looking at organizational training and developmental models you can adjust to fit your needs.
Proper training can go a long way toward improving team member retention, engagement, and performance. If you offer employees training to develop their skills, the prospect of opportunities for promotion may encourage them to advance their careers within the company.
In fact, 94% of employees say they would stay at a company longer if it invested in their learning and development.
But training can be an enormous commitment, especially for a small or medium-sized company. Right now, you may be asking yourself…
How do I maximize the return on our training investment?
How do I meet the training needs of all staff and departments?
What's the best way to deliver the course material to employees?
How do I make sure the training is in line with the company's vision?
The answer to these questions will depend on your business, its size, how it's organized, and what you want the training to achieve.
By examining the various organizational training and development models out there, you can determine which will provide the right framework to improve productivity, morale, and the bottom line for your company.
To get you started with your journey, we'll be looking at five of them:
Centralized Training Model
Functional Model
Matrix Model
University Model
Business-Embedded Model
Now, with today's technology, an increasing number of organizations are opting for online training. If that's the case, you may consider investing in software to manage and distribute your training programs where employees work or live.
With that in mind, let's begin by talking about how a learning management system can help manage your remote training program.
What Is a Learning Management System?
A learning management system (LMS) is a software application for the administration, documentation, tracking, reporting, and delivery of electronic educational technology (also called e-learning) courses or training programs.
They range from systems for managing training and educational records to software for distributing online or blended/hybrid college courses over the internet with features for online collaboration.
LMSs are widely used for the following purposes:
Colleges, universities, school districts, and schools use LMSs to deliver online courses and augment on-campus courses.
Corporate training departments use these systems to provide online training and automate record-keeping and team member registration.
Further, LMSs can be used to augment lessons that teachers provide in a brick-and-mortar environment.
The focus of an LMS is to deliver online courses or training to learners while managing students and keeping track of their progress and performance across all types of training activities. An LMS is NOT used to create course content.
The Top 5 Organizational Training and Development Models
Now, let's look at organizational training and development models, which provide insight, structure, and relevance for specific initiatives that align with your business strategy.
Depending on your organizational objectives, the training and development models may vary.
The ability to identify and understand the different organizational training and development models (centralized, functional, matrix, university, and business embedded) will aid in facilitating the necessary competencies to achieve corporate objectives.
Discover the pros and cons of each model below…
1) Centralized Training Model
With this model, all the resources, training and development programs, and people are in the same location. Since training management and delivery are centralized, the model helps to ensure greater alignment with business strategy, specific initiatives, metrics, delivery, and monitoring. It provides a consistent learning experience and standards across the entire organization, rather than depending on different departments that may have conflicting visions.
Pros
It ensures overall training goals are met effectively.
It improves return on training investment.
It saves the need to travel to different learning centers.
Cons
It reduces flexibility with how training is delivered.
Training times may not be convenient for every team member.
It's harder to accommodate the diverse needs of individuals, departments, and branches.
2) Functional Model
The Functional Model focuses on achieving a particular training goal. The model ties together all parties and resources that are relevant to a specific training initiative. Here, the training and development initiatives are customized based on expertise and relevant parties involved.
Pros
It may suit small organizations with limited resources.
It's compatible with a stable working environment.
Cons
Some may struggle with training continuity and keeping information up to date.
There may be conflicts over allocating resources to specific training initiatives.
This approach could create friction between priorities of training and duties.
3) Matrix Model
With the Matrix Model, trainers report to a training manager and a specialized manager who has a particular area of expertise. This ensures consistency between the training needs of a specific function within the organization.
Pros
It improves the coordination of trainers.
It expands the expertise of training for distinct functions in the firm.
It motivates participation between parties in different functions.
Cons
A perception that training is "forced" may lead to more time spent discussing than implementing training.
It may cause more time constraints for trainers because of having to report progress to training managers and functional managers.
4) University Model
The University Model is an educational unit within the corporation. It combines a variety of training subjects for internal and external stakeholders depending on the corporation's interests and needs. An organization using this model can focus training programs on topics that reinforce the company's culture, values, best practices, policies, and processes.
Typically, an LMS is used to manage and deliver the programs, along with on-ground training facilities. The hybrid approach provides versatility to accessibility and deliverability of content. A built-in system to monitor and track metrics makes it an effective way to manage participants' progress.
Pros
It helps maintain corporate competitiveness as markets change.
Reinforces company culture by consistently disseminating the company's ethos and brand.
The company has more control over teaching methods to better match different learning styles.
Cons
It's more suitable for large companies with ample resources to invest in long-term training.
There may be conflicts related to the curriculum of content areas.
It's challenging to ensure successful remote engagement.
5) Business-Embedded Model
This model focuses on ensuring the curriculum, design, delivery, and metrics of the training align with the vision and strategy of the organization. The objective is to provide a direct alignment with the current business environment and organizational needs.
The Business-Embedded Model ties together the specific competency needs to achieve strategic and day-to-day objectives while balancing quality to internal and external stakeholders. The model is customer-centric and treats trainees and managers as customers.
The training, activities, objectives, and outcomes are clearly defined, specific, and assigned. Further, participants are accountable for their performance.
Pros
It helps improve competitive advantage by focusing on organizational needs.
The training goals are focused on the customer, making it a favored model for the service industry.
Unlike other organizational training and development models, it focuses on ensuring there is a measurable return on training investment.
The model aims to adapt to changing circumstances.
Cons
Conducting a comprehensive needs analysis, though essential, can be time consuming.
Many organizations neglect to perform training evaluations. 
Organizations must be careful to avoid a waste of resources.
Takeaway 
Every company has different training and development needs. Likewise, the resources available to create training and development programs may vary.
To facilitate new training and development initiatives, it will help to identify the following factors:
The specific training needs of the organization and employees
What training initiatives will best facilitate knowledge and skills
Which model(s) that best fit the organization
Budget constraints of small and medium-sized firms will limit what training model you can implement. Yet, even with a limited budget for training, it's essential to select the best model that fits the firm's training needs.
Investing money in cheaper training and development models may make sense from a financial standpoint. However, it's also essential to investigate what return on training investment can be expected from each model.
Strategic thinking about scalable training can help offset initial costs and deliver a steady investment over time, which may be more doable for small and medium-sized firms.
The key to a successful organizational training and development program is to ensure alignment across the board. Once your training plan meets your organization's needs, the benefits will begin flowing from a well-trained, motivated staff whose values will align with the company's objectives.