Keeping things running day to day while also keeping your marketing knowledge sharp is no easy task. That's why Viral Solutions is launching a small business marketing podcast just for business owners and nonprofit leaders like you.
The topics we cover will help you kick off your Monday with a revitalized mindset and ensure you are in the loop on top marketing strategies and receive tips to implement so you can hit the ground running through the rest of your week!
What Is The Obsessed Marketer?
Join the team at Viral Solutions each week for a new episode of The Obsessed Marketer, an educational podcast about all things marketing for small business owners and nonprofit leaders looking to expand their knowledge and understanding of marketing strategy and tactics.
Why the name The Obsessed Marketer?
Because we believe that marketing teams must be obsessed with delivering results for their clients to take businesses further.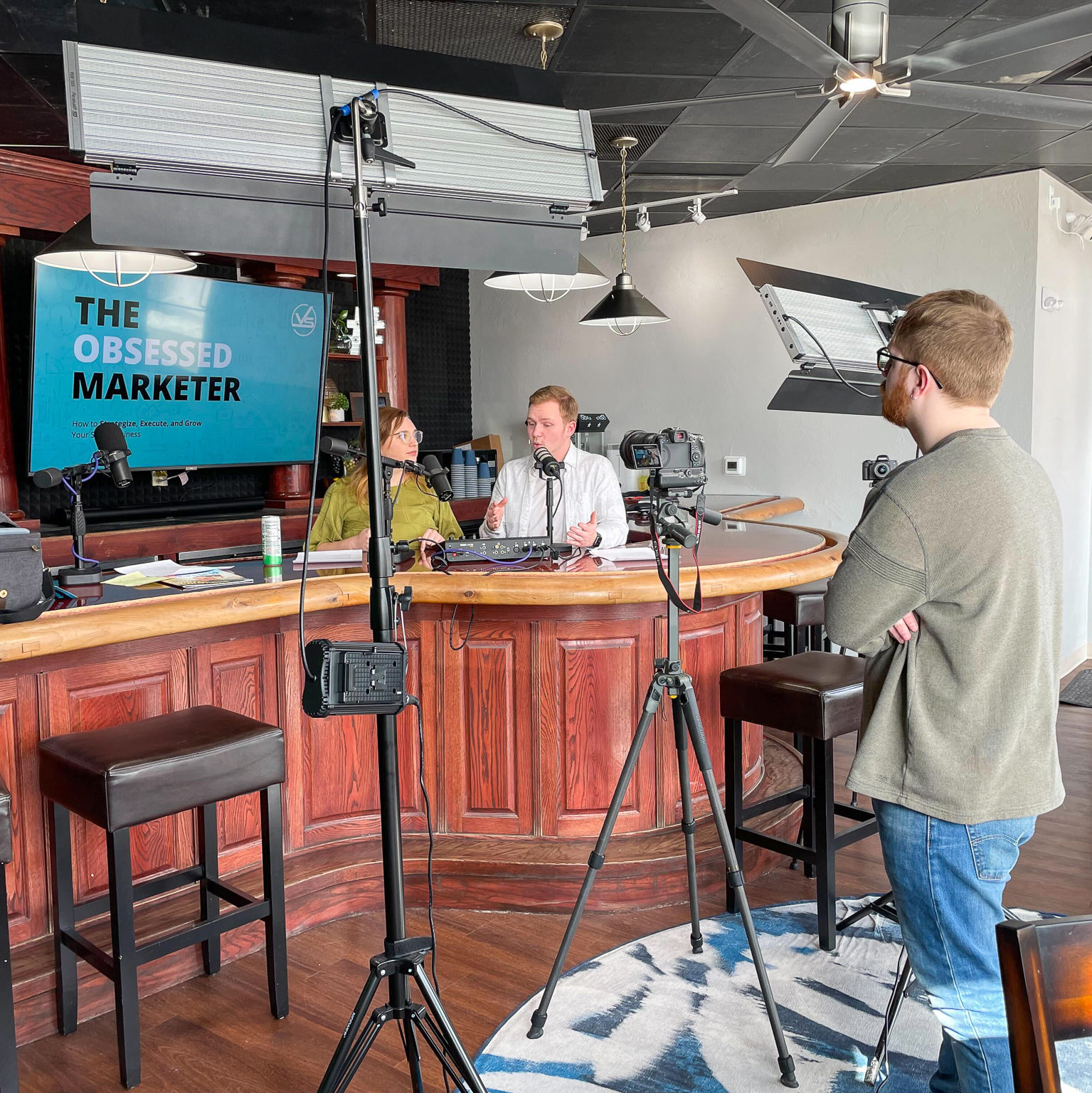 Tune in each week and listen along as we cover topics and share tips. Some of our previous episodes have covered:
Using Key Customer Demographics and Psychographics to Set Channel and Platform Priorities
Artificial Intelligence for E-Commerce, Learn how to waste less time on menial tasks so your business can scale!
Social Media Data Collection, A powerful tool for finding insights on consumers and prospects
Listen now
Why Listen to This Small Business
Marketing Podcast?
Viral Solutions is a full-service marketing agency committed to seeing your business succeed at driving new revenue and achieving long-term scalable growth. We listen to your needs while also tapping into 10+ years of experience strategizing and implementing marketing campaigns and sales processes in various industries and use these insights and know-how to plan our podcast episodes.
The Obsessed Marketer features…
New ideas in the marketing/business sector
The latest trends and ways to implement them
Information about the fundamentals of marketing
Special guests talking about their area of expertise
…and more!
listen now
Where to Listen to The Obsessed Marketer Podcast
Tune in via Apple Podcasts, Spotify, iHeartRadio, Amazon Music, or Google Podcasts!
The show will be available on our YouTube Channel too.
Catch a new episode of The Obsessed Marketer every Monday.
All episodes will be approximately 30 minutes long and archived ensuring you can catch us when it fits your schedule,
replay an episode, or share it with your team.
How to Become a Guest on Our Podcast
We're always looking for fresh perspectives from small business owners, marketing pros, nonprofit leaders, and more.
So, if you want to share your own expertise and insights with our audience, join us as a guest on our podcast!
By securing a guest spot on The Obsessed Marketer, you can speak directly to our listeners, gain greater exposure, and establish yourself as an authority in your industry. (You can even talk about your hardships and successes as a small business owner by sharing your story on a special "Small Business Spotlight" episode.)
Here's what to do…
Complete the form below.
Submit your pitch to our team.
Check your inbox for a response. (We aim to respond within 2 business days.)
If we'd like to have you on as a guest, we'll contact you via email to discuss the next steps. Our team will provide you with a consent form and work with you to schedule a recording session. We'll also offer details about some of the additional value you can look forward to, such as social media promotion!
Note: As a small business marketing podcast, The Obsessed Marketer is focused on education—not promotion. Guests are discouraged from heavily promoting their organizations.