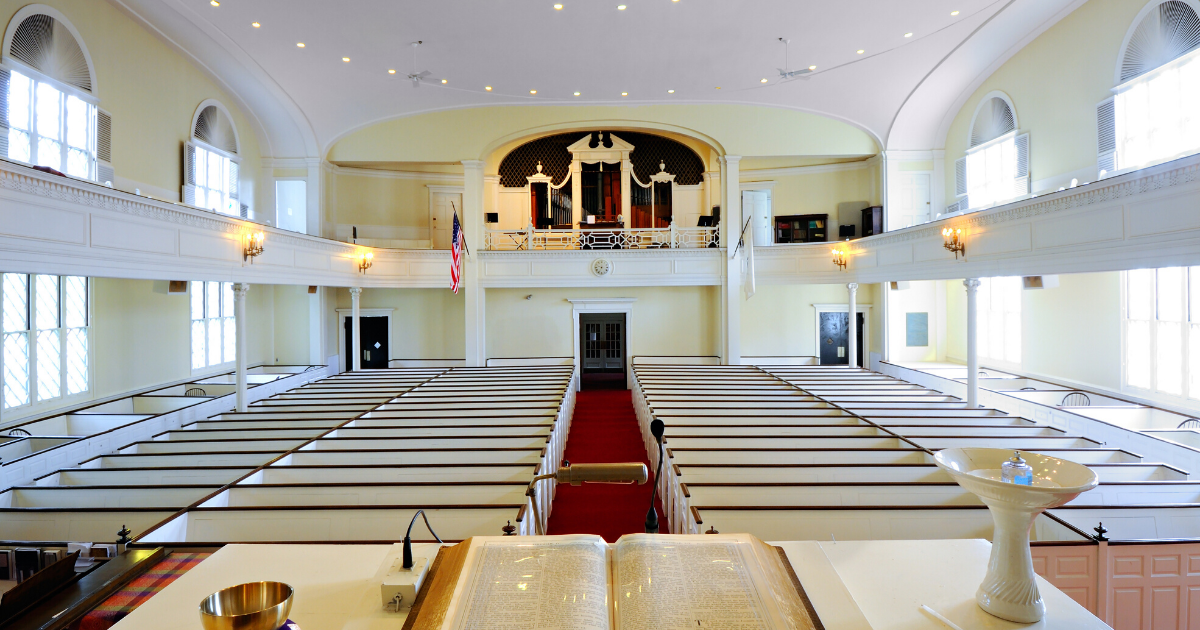 Tips for Reopening Churches After COVID-19
A few months ago, local churches shut their doors due to the COVID-19 crisis. Many church leaders were unsure how to pivot to online services only, but those that did saw a spike in engagement. Just when you got that figured out, another change is needed… reopening your doors. But does this pivot need to be as time-consuming? Not if you have right plan in place.
Reopening churches after COVID-19 doesn't have to be overwhelming.

You might be asking…
Should churches still use the online resources and platforms they developed during shutdown?
What do churches need to do to be prepared?
Are there general guidelines churches can follow to get started with the reopening process?
We've provided 7 basic tips for reopening churches after COVID-19. These tips are designed to be adaptable to your unique church, services, and programs.
For an even easier way to get started, click HERE and download our Church Reopening Checklist.
Print it off
Use it as a to-do list for your reopening team
Feel confident you are keeping your congregation as safe as possible
7 Tips for Reopening Churches After COVID-19
Expect a Variety of Responses… Some Are Scared
Even within the Body of Christ, there will be a wide variety of thoughts and opinions about reopening churches after COVID-19. Some will be anxious and scared; others will be relieved to be with their brothers and sisters again.
Sending out information to your congregants about what to expect for the first month is wise. This helps people prepare physically, emotionally, and spiritually.
Understand that some are simply not ready to dive back into the pews. That's okay, just keep communicating with them about the precautions you are taking at each stage of reopening.
Leverage Your Greatest Resources… Your People
The greatest resources in the church are the people. Gather information from your current congregation about areas they want to serve. Start a committee of volunteers to…
Reach out to the elderly to help them know how to connect (see point 5 below).
Prepare materials for children to use during services. Children's services might be a program to put on hold for the initial reopen phase, depending on your congregation's needs.
Find volunteers who are willing to write communications and distribute it through email, social media, text, or print mail.
Don't Ignore the Elephant in the Room… Talk about the Current Situation
As much as we all want to get back to "normal," we can't ignore the major changes taking place. Consider taking the first few weeks back to focus on topics that help your congregation during this difficult time. Topics could include…
Living victoriously
Embracing your spiritual freedom
Fighting anxiety
What it means to fellowship
How to have hope in tough times
If you and your team/board won't be doing annual celebrations, such as a graduation party for seniors in your congregation, communicate this as early as possible. Acknowledge these changes and notify those who would be impacted.
Implement Tools to Foster and Organize Communications… Make Life Easier
The tasks and to-do lists of what needs to be done can be overwhelming. Consider some tools to help your team and leaders stay organized and have clear communications internally and with your congregation as a whole.
Consider…
Encourage Small Groups to Meet… Even Online
Reopening churches after COVID-19 doesn't mean online connections needs to stop. Churches with elderly or immune-compromised populations might not be able to attend right away.
During the shutdown, churches had opportunities to reach these populations. So, keep reaching them virtually because many still won't be able to attend physically.
You might be planning to return to in-person small groups. Great! Again, the added benefit of keeping an online option of attendance extends beyond the at-risk group.
Keeping the on-line format is a great way to invite new attendees that aren't ready to step into a building but still want to connect.
Follow State's Guidelines
When it comes to churches, the social distancing guidelines vary from community to community and state to state. Some churches are doing temperature checks at the door; others are moving pews and seats to ensure adequate distance between each family unite.
We encourage you to check out your community guidelines. In the meantime, get feedback from others HERE. You can join a FREE Facebook group. Ask church leaders from around the nation what they are doing.
Don't Neglect Your Online Presence
As mentioned before, you have made a switch to doing church virtually. Don't stop! Reopening churches after COVID-19 doesn't mean you have to neglect your online presence. You've already put time and energy into the switch.
Keeping your online presence strong only solidifies your outreach strategy. Here's how…
A member or family can't make it to church Sunday morning. They can still participate online.
A family or individual is looking for a new church to attend. They can check your service out online first.
Someone is searching for answers to life. They can find your service online.
These are only a few of the benefits of keeping your services online. The reality is, many people have gotten comfortable or simply want the option to participate online. And if you aren't there, they can't find you.
The Truth Is…
Churches are uniquely and divinely equipped to provide support to their community, be it virtually or physically. You don't have to neglect one to have the other thrive.
In today's digital age, you can do both… serve the virtual and physical community. You simply adjust to the setting you are in, and we can help you do that.

Set up a FREE consult HERE and get an understanding of what you need to thrive virtually.
In the meantime, download our Church Reopening Checklist. As a church leader, your heart is for your congregation. We want to give you the tools you need to keep them safe, engaged, and deliver the message of hope they (and others) need to hear in these times.