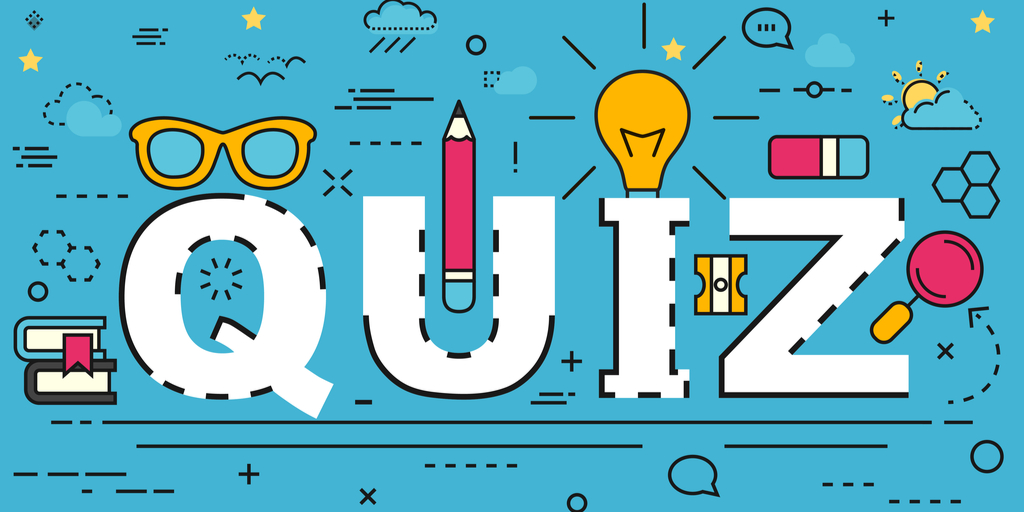 The Value of Quizzes – Part 2: Building Quiz Funnels for Lead Generation
There's no doubt about it… Quiz funnels are the ninjas of today's lead generation tactics. If you want to know why (and you're wondering what all the fuss is about), read Part 1 of this article.
Now, in Part 2, we're providing you with all the tips you need to build quiz funnels that generate massive amounts of leads. Without any fluff, let's dig right in…
How to Choose Your Quiz Funnel Topic
To get the most out of your quiz, think about the solution(s) you offer and base your quiz topic around them. If you offer more than one solution, then the quiz will segment people into each solution based on what is best for them.
For example, if your company provides personal fitness services, you might offer a "What's Your Exercise Type?" quiz, and the answers received will naturally segment your list into different exercise types so that you know how best to serve each group.
Another way to go is to think about what your customers are always asking you or wanting to know. For instance, if you sell cameras and customers are always asking how to determine what camera is best for them, create a quiz called "What Camera Is Best for You?"
Types of Quiz Funnels
While there are many different kinds of quiz funnels, when it comes down to it, they all tend to fall within 2 categories:
Personality Quizzes
Also known as category quizzes or outcome quizzes, these quizzes determine an outcome and reveal results based on certain profiles, such as What Kind of Book Lover Are You? or What Crystal Is Best for You?
With multiple-choice questions, each answer corresponds to a certain profile or personality type, and each person's result is based on the profile they score highest in. There aren't any correct answers on these quizzes because everyone is unique, and they offer marketers an opportunity to recommend products and services based on the profile people best fit into.
Here are some additional examples of personality quizzes that certain industries might use to market their products and services:
Digital Streaming Industry: What Show Should You Binge Watch Now That Game of Thrones Is Over?
Hair Industry: Should You Get Bangs?
Wedding Industry: What Season Should You Get Married In?
Percentage Quizzes
Percentage quizzes are also known as assessments, trivia quizzes, or graded quizzes. They test a person's knowledge of a certain topic and give a grade or a percentage from 0 to 100.
You can use these quiz funnels to assess what product or service best fits each individual. In other words, it's what they need the most out of what you offer. The questions in this type of quiz all have one correct answer, and they are graded based on how many answers are correct.
Here are some examples of how different industries would use these quizzes:
Movie Industry: Can You Guess the 1980s Movie From Its Famous Quote?
Technology Industry: Can You Pass a Modern Technology Test?
Education Industry: Are You Smarter Than an 8th Grader?
Quiz-Building Tools
Now that you have your quiz topic, it's time to find the right software to help you create your quiz. There are many options available, some of the most popular being LeadQuizzes, Interact, BuzzFeed, and Thrive Quiz Builder. Some lesser-known options, but still good choices, are Playbuzz, Qzzr, and Riddle.
Each quiz maker has its pros and cons, and choosing between them really depends on your individual needs and budget. While comparing them is beyond the scope of this article, Hubspot has done a nice job in this article.
Tips for Creating Quiz Funnels
Now for the fun part! Designing quiz funnels is typically a lot of fun, especially when you have some great tips from which to base your work…
1) Keep It Relevant
Obviously, your quiz needs to be relevant to the products and/or services you are providing. Choose a topic that is intriguing and piques interest but that also ties in with your offerings.
Quizzes such as "Who Is Your Celebrity Best Friend?" are fun and tend to go viral, but they aren't likely to have anything to do with your business. But, if you have a travel agency, "Which Place Should You Travel to Next?" is perfect, and if you have a beauty store, "What Scent Was Made for You?" would work well.
2) Make It Fun, Engaging, & Visually Appealing
Above all, quizzes should be fun. Your title, the questions you ask, the way you ask them, the results you provide—these should all be fun! Be creative, engaging, and humorous. And remember, no one wants to feel like they are taking a test in school, so don't make the questions hard and keep it to 5-10 questions.
Include images and color. That goes for the results page too! Consider using images as the answers, such as a multiple choice where they have to choose the image that most appeals to them.
3) Get Personal
As we explained in Part 1 of this article, the primary reasons people love to take quizzes are because 1) they love to talk about themselves, and 2) they love to learn about themselves. So, while asking questions about their business and testing their knowledge can be useful, asking personal questions about themselves will get more engagement.
4) Keep It Uplifting
No one wants to get excited about taking a quiz and put the time into it only to discover that they suck at something or need to improve something, and they certainly wouldn't want to share those results. We not only enjoy talking about and learning about ourselves but also love it when it is flattering, so keep it that way and make them feel good!
5) Collect Emails
Don't forget to collect each quiz taker's email at the end of the quiz and send them their results. That is, after all, the whole point. The key here is that you ask for the email at the end when they are more likely to give it to you because they have already taken the time to take the quiz and want to see their results.
6) Add Additional Value
Consider sweetening the pot by letting them know before they start the test that they will receive something in addition to their results at the end. This could be a coupon, an e-book, a checklist, or something else that is relevant to their results and your offerings. This further improves conversion rates.
7) Encourage Social Sharing
A report by Buzzsumo found that the average quiz gets shared 1,900 times, while viral quizzes get shared millions of times. You want the millions, right? So, make it as easy as possible for them to share their results. Include social sharing buttons on the quiz results page and make a strong emotional connection. When people are emotionally involved, they want to share it.
8) Include a Call to Action
Your results page should include a call to action so that the quiz takers can take action on their results right then and there. For example, if you offer wedding dresses, you might offer a quiz like "What Type of Bride Are You?" Then, on your results page, you could have a button that takes them to your dresses that match their results.
9) Build Profiles Based on Results
Segment the results into different customer profiles so that you can refine your marketing message and retarget the participants in a way that is more relevant and personal.
Guidelines to Get the Most Out of a Quiz
Okay, now that you've got your topic, your quiz-making tool, and your quiz funnel designed, here are some additional guidelines that will help you gain the most traction from your quiz…
Create a Facebook Ad Quiz
One of the best ways to generate leads with quiz funnels is to integrate each with a Facebook ad. Since these quizzes are most often engaged with on social media, why not promote it there to increase your results? Here are some great tips for running a quiz as a Facebook ad.
Add It to Your Website
Link to your quiz on a primary location on your home page and create a graphic that makes it stand out. Also, create a separate page on your website just for your quiz so that you can easily link to it within articles, emails, etc.
Add It as a Call to Action within Your Website Content
Use the graphic you created for your home page and position it within the articles and content on other relevant pages and posts on your website. Link it to the quiz page on your site and it serves as the perfect call-to-action.
In Summary
When it comes to lead generation today, quiz funnels are where it's at. We doubt there is anything as effective or as inexpensive, and if you follow the tips in this article, you're sure to get the results you want. With a little creativity, every business can build a quiz funnel that generates leads like wildfire.