Are you looking for a company that can assist you with medical spa marketing?
Do you need actionable recommendations and guidance specific to your industry?
Do you want support for every facet of your marketing efforts?
You're not the only one. This is a need shared by all practices that offer specialized cosmetic treatments.
Countless medspa owners have found that taking a more strategic approach is key to generating awareness of offerings and bringing new clients in the door.
The problem is getting the marketing help you need…
GROW NOW
Medical Spa Marketing Can Be Discouraging
You're looking for a consultant or agency that can assist you with medical spa marketing. However, this task is a lot harder than you anticipated, and as a result, you're feeling more than a little discouraged.
The problem you're up against is most companies don't know how to market in the medspa sector. You need someone who understands your industry and can help with every aspect of your marketing.
The good news is you don't have to feel discouraged anymore. You can rest assured there's a simple, proven solution to your problem that will allow your medical spa practice to reach new heights.
GROW NOW
"Before working with Viral Solutions, we had a difficult time communicating our messaging across all of our platforms. Viral Solutions has proven that they understand what challenges we face and what our clients are looking for. By working with their team, we're now able to speak to prospective clients in a way that resonates with them and allows us to extend our reach."

– John Rodriguez,
Owner of Ethos MedSpa
GROW YOUR MEDSPA NOW
Take Your Medical Spa Marketing to the Next Level…
Here's What to Do…
Receiving the medical spa marketing help you need is easy. You just have to follow our 3-step process, which begins with an audit to see where you've been, where you are, and where you want to go.
Step 1
Request a FREE audit
Step 2
Work with our team
Step 3
Grow your medspa
GROW YOUR MEDSPA NOW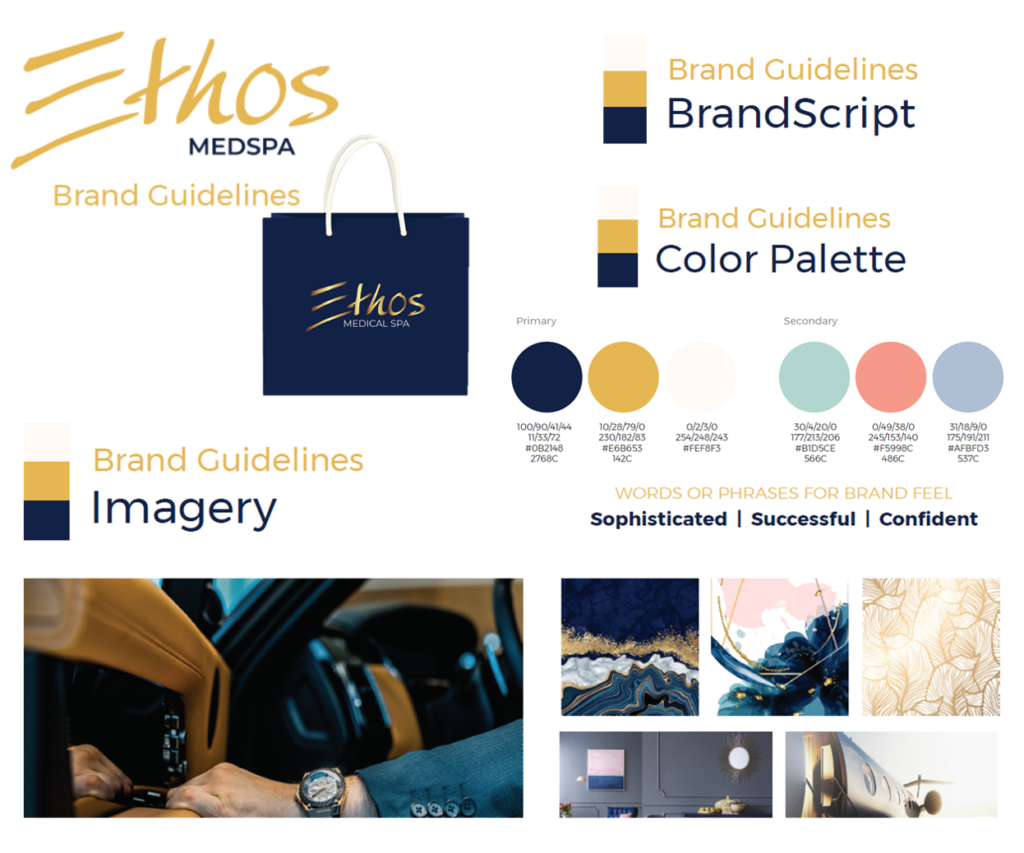 What You Can Expect
When you have a marketing plan that fits your unique industry, uses data to guide your efforts, and focuses on expanding your client base, you can gain confidence you're headed in the right direction to draw in new visitors and help them achieve the younger look they desire.
By partnering with us on medical spa marketing, you can also look forward to the following:
A PDF report and recording of your initial audit review
Access to a team consisting of skilled copywriters, graphic designers, SEO experts, advertising specialists, business advisors, social media professionals, and website developers
One-on-one meetings with a dedicated project manager to plan, review, discuss feedback, and receive updates on the status of ongoing projects
Quarterly data reports to see the results of our work
Recommendations on how to further improve your medspa's online presence
As a medspa marketing agency, we're passionate about solving problems and committed to helping you reach your goals by providing guidance through a process that can otherwise be discouraging.
Don't let the challenges of medical spa marketing keep your medspa from growing. Instead, start increasing bookings and building your brand with a team that's well equipped to handle all things digital marketing!
GROW YOUR MEDSPA NOW
In order to assist you with developing your Medical Spa's marketing strategy, we need to take a look at where you are currently.
To do this we need to conduct an audit of your existing marketing strategy.
To get started, fill out the below form. Filling out the form will do a few things:
It will trigger an automatic audit of your current website, that will be emailed to you in about 1 business day.
It will take you to a page where you can pick an appointment slot to get your MedSpa Audit results. Because these results are assessed and compiled by a real person, an appointment with a real person is necessary to deliver the results.
Once you have scheduled that appointment, you will receive a confirmation email, and our team will get to work on your audit.
You will receive an email reminder on the day of the appointment, with instructions to join and Zoom location.
During the appointment, one of our team members will review your audit with you, and answer any questions you might have about the findings. If you need help and want that help from us – we will discuss options on working together.