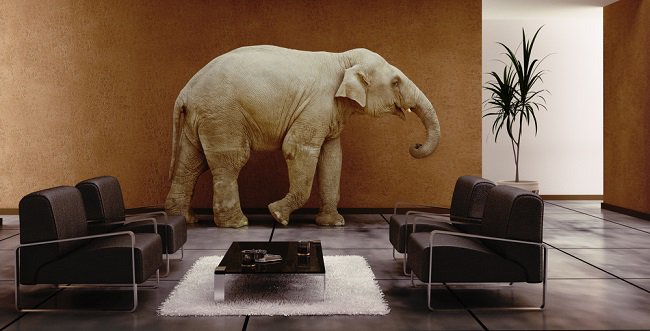 How to Lose Respect as a Leader
When you're the leader of a small business, respect is difficult to gain and easy to lose. Even if you think that you're doing a great job of building and commanding respect, there are certain things that you might be doing that could undermine your ability to effectively lead your team of employees. These 'things' may not be as obvious as you might imagine. The list of habits that lose respect is obvious, but the actions and characteristics that cause them may not be.
Here are a few of the biggest ways that people in leadership positions lose the respect of their employees:
 Violating trust. You should never make promises to your employees that you can't keep, and you should certainly never lie or withhold the truth or other information from your team. Once you've lost the trust of your employees, you can basically count on the fact that you'll never get it back.
 Failure to focus. As a leader, you should always know where you're going. Part of this is in having a clear, straightforward mission for your company to follow. If you don't have clear goals or any kind of plan, your employees will sense that you are directionless and quickly lose their trust in you. Remember, your team relies on your vision to fuel their income, losing that vision or not properly conveying that vision instills a lack of trust in your team.
 Being selfish. Always do everything you can to elevate your team over yourself. Credit them with all of their successes and do everything that you can to help them succeed. People hate being in the employment of a glory hog. Every great leader has a superior team of wing-men!
 Being passionless. Being a bump on the log will rub off on your employees. If you want them to buy into your mission and love what they do, then it has to be obvious that you have bought in yourself and are extremely eager to see your company succeed. You see, your employees view their future with your company as a safety net but only when they love your passion!
 Being unavailable. You have to be accessible as a business owner. Employees should never have to feel as though they have to go through a ridiculously complicated process just to be able to talk to you. Keep your doors open at all times and keep steady lines of communication with your employees. You shouldn't necessarily be a constant presence in their work, but they should know that you're always available for a chat. Now, if you can't have an open door policy, then make sure you grant authority with the responsibility you task your team with.
Are you guilty of any of these actions? If so, now's the time to change. You'll be amazed at how much you can help your business by reversing these bad habits.
Thomas von Ahn | Chief Elephant Slayer | Viral Solutions LLC