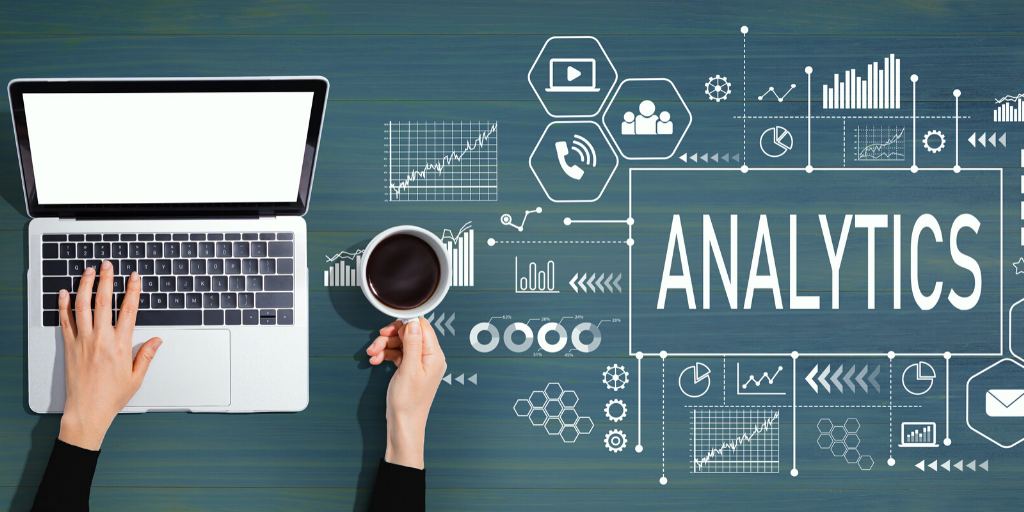 Why You Should Be Using Analytics to Improve Your Digital Customer Experience
When you do business digitally, the customer is unmistakably the boss. After all, they can simply click away, unsubscribe, or otherwise dismiss your brand in a matter of seconds.
Chances are your company is not the only one that offers what you offer. Your customers know that, and they want to buy from the company that treats them the best and gives them what they want.
So, to put it bluntly, you had better get on the ball when it comes to your digital customer experience (DCX), or your business simply won't last.
In a previous article, we wrote about the role of technology in the future of customer experience, and a big part of that had to do with analytics. Now, we want to expand on that idea and really dig into how analytics impacts DCX.
Why?
By far, the best way to improve your digital customer experience is to utilize your analytics to make the right improvements instead of guessing at what your customers want.
Digital Customer Experience vs. Customer Experience
First, let's clear something up. There is definitely a difference between digital customer experience (DCX) and customer experience (CX). They work together if your business has both types of customers, but they require separate approaches.
Although customer experience also takes into account the environment and atmosphere of the physical business location, digital customer experience doesn't.
Plus, certain things that would be overlooked in a physical location cannot be overlooked in the digital arena. For example, people often expect checkout lines at a store while they will easily click away if a page doesn't load quickly online.
What Are the Benefits of Using Analytics to Improve Digital Customer Experience?
According to a McKinsey survey, the proper use of customer analytics leads to 126% increase in profits, 131% increase in sales, 186% increase in sales growth, and 132% increase in ROI.
We all love statistics, but the more important thing to look at is why. Why do all of these improvements happen when you use analytics?
Here are the main reasons:
When you use analytics to help you make business decisions, you remove guesswork and avoid wrong assumptions.
It provides a 360° view of your customer value journey so that you don't lose your customers along the way.
It helps you turn visitors into customers, and then keep them coming back.
It allows you to clearly see what is working well and what isn't so that you can optimize appropriately.
It's one of the best ways to discover new insights about your customers that will allow you to solve their problems more effectively.
It helps you discover obstacles that are blocking the customer journey from progressing.
When you use predictive analytics, it allows you to be proactive.
How to Improve Your Digital Customer Experience with Analytics
By now, you should get how essential analytics are to your DCX, but that isn't going to help you much if you don't know what to do with that information. So, let's dig into some of the most important points to look at…
Start Tracking Everything You Can
If you aren't already collecting data, you need to start. And chances are, the software you use is already collecting data and you just need to learn how to access and/or use it.
Which metrics should you be tracking?
Brand loyalty
Customer satisfaction
Engagement
Customer retention and churn
Return purchases
Customer behavior
Customer journey
Historical data
Integrate Your Touchpoints along the Customer Journey
Unified, consistent, seamless, and integrated are the adjectives you need to be striving for when you are working on your digital customer experience. When the customer experience online is disjointed, pieced together, and all over the place, that is the formula for a bad DCX.
Every one of the touchpoints that your customer engages in is an essential piece of the digital customer experience. You must make the experience seamless and consistent across all touchpoints, no matter if the customer is experiencing your brand through Facebook, email, Instagram, Pinterest, YouTube, your website, or any other means.
Customers want to be able to start something on one device and easily switch to a different device instead of having to start all over, such as when filling out a form.
Personalize, Personalize, Personalize
These days, people aren't just looking for a good customer experience; they also want that experience to be customized for them. And analytics is how you do that.
Analytics allow you to personalize and fine-tune how you interact with your prospects and customers, and in many cases, you can do it in real time.
One of the simplest examples of this is using real-time purchase data along with historical purchase data to make personalized product recommendations.
There are many reasons why people make purchases, so you can only properly make suggestions by using various data points, including the customer's lifestyle, their demographics, purchase frequency, and the purchase value, along with the product type and category.
Automate & Streamline with Technology
Investing in software that helps you automate or streamline the processes that affect the digital customer experience is what smart companies do. The task is enormously more difficult and time consuming without it.
Omnichannel software, for example, is what keeps your customers from having to repeat themselves. It tracks all interactions and integrates them (email, social media, live chat, purchases, etc.). It eliminates the fragmentation that causes customers to get frustrated; therefore, it builds loyalty.
Ideally, your software should provide you with predictive analytics, real-time reporting across multiple channels and touchpoints, and seamless transitions between different points of contact. This is how you eliminate silos and become a more productive and successful company.
Additional Tips to Help You Improve Your Digital Customer Experience
Here are some additional things you want to think about when it comes to digital customer experience. Analytics play a role in these too.
Increase Website Speed
Your website speed is your first impression, so use Google PageSpeed Insights to look at your speed and constantly be working to improve it. This is something that isn't a once and done thing; it's a maintenance thing.
Improve Your Website's Ease of Use
Ease of use is your second impression, even ahead of web design. You'd be amazed what people will overlook in design when a website is put together well structurally.
Meet the Customer Where They Are
The key to getting people to buy from you is always making things as easy as possible for them. If your customers tend to visit your site most on their phones, for example, consider creating an app or at least ensuring your site rocks on mobile devices.
Save Your Customer Time or Money
Improving the customer experience often means saving your customers time or money. Walmart allows you to order online so you can avoid lines. Giant Food Stores allows you to order online and pull up while they load your groceries into your car.
What can you do to save your customers time or money?
Survey Your Customers Often
To really know what your customers want, you need to be constantly measuring how well you are meeting their expectations. But online customers rarely speak up unless asked. That's why you need to survey them on a regular basis.
Final Thoughts on Using Analytics to Improve Your Digital Customer Experience
What is the proper use of analytics?
It's being able to translate data into insights that are actionable so that you can use it at the optimal time. But marketing data analysis isn't an easy thing to do.
Analysis paralysis is a real thing and you can't just expect to have analytics data and succeed; you need to have a strategy in place.
Hiring a digital marketing agency that specializes in developing strategies built on data is the best thing you can do to move your company forward.
At Viral Solutions, we use data to prove or disprove the gut feeling or ego of an idea. It's what sets us apart, because most marketing agencies take a one-size-fits-all approach and don't consider data.
Contact us today for a free consultation to discuss how we can help you improve your digital customer experience with the use of analytics.