If you've done any work in marketing, you've probably heard at least one of the misconceptions we've listed below. Remember: a strong marketing plan is the cornerstone for business growth.
Here are 12 of the most common misconceptions about marketing:
1. We're too small and don't need to do it. On the contrary; small businesses have the most to gain from marketing! How else do you expect to find new customers?
2. I do advertising and that's our marketing plan. The best marketing plans consist of more than just traditional advertisements. You need to build up your brand and engage with consumers in a variety of creative ways to get the most out of your marketing efforts.
3. I know everything my customer thinks. Truth is, you never can know everything that your customer is thinking, which is why it's extremely important to engage with them through surveys, polls, social media and more.
4. I don't need to market to my existing customers. Just because you have established loyal customers doesn't mean that they won't pick up and go elsewhere at the first sign of a better deal. Continue building on that loyalty so that they keep coming back over and over again.
5. We don't have the time or money to market. Marketing doesn't have to be expensive, and you always have the time for it if you make it a priority. Most web marketing tactics, for example, can be done on a minimal budget with a huge upside.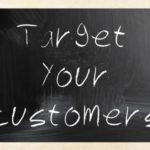 6. Social media is for kids. Numerous studies show that the average age of Facebook users is constantly growing due to older generations getting more active in social media. With billions of people active on the major social media networks, you can reach just about anyone.
7. Good marketing delivers fast results. You have to be patient with your marketing. The results will begin to trickle in over time, and once you really get going, it's a true example of the snowball effect.
8. We don't need consistency. Consistent messages in marketing is an extremely important quality because it helps you to build up the strength of your brand.
9. Great products don't need to be marketed. What good is the highest-quality product in the world if nobody knows about it?
10. Lowering prices leads to a proportional increase in sales. If only it were so!
11. Marketing's role is only to generate new customers. Nope! As we touched on previously, it's important to market to existing customers and to build your brand through your marketing.
12. Old-school marketing tools are dead. False. Word of mouth advertising , for example, is still one of the most powerful forms of marketing available.
Don't let these misconceptions keep you from fulfilling your business's promise through marketing. Seek the assistance of Viral Solutions today.
Thomas von Ahn | Chief Elephant Slayer | Viral Solutions LLC