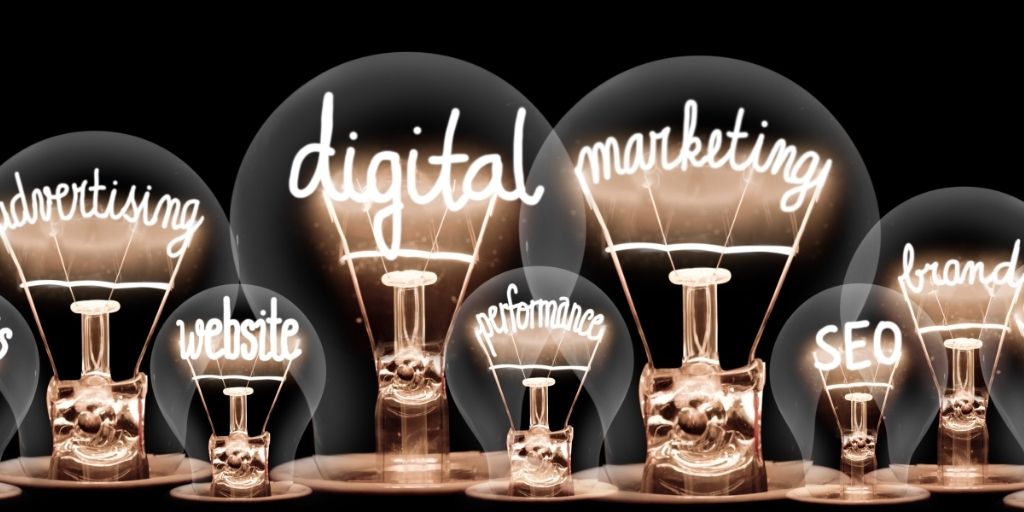 360-Degree Marketing – Part 1: What Is It & 9 Key Components
With the amazing expansion of technology, there is no shortage of ways to reach a customer, whether it's with the powers of social media, email, Google ads, etc. But to market effectively, we must integrate each and every one. After all, capturing the attention of these customers is no small feat. The whole world is distracting them and that's your competition. The good news is with a 360-degree marketing campaign, you can ensure your business stands out.
What Is 360-Degree Marketing?
Probably without even realizing it, you have experienced time and time again the effectiveness of 360-degree marketing campaigns. And the fact that you didn't even notice it proves how well it was executed.
Imagine this scenario… You notice a poster or billboard for a new pair of shoes and then you hear an ad for the same shoes on the radio; you spot an ad for them in your Facebook newsfeed, and then you receive a postcard with a coupon for them in your mailbox.
At that point, you can't stop thinking about them, so you go to your computer to pull up the landing page listed on the postcard, which is specifically designed for that campaign. After you make your purchase, you begin to receive emails from them for similar shoes and accessories you also want to own.
This is the magic of a well-thought-out 360-degree marketing strategy. It feels like the company is everywhere, and the more times you see their ads, the more you want what they are offering.
A 360-degree marketing campaign takes integrated marketing strategies to a new level, with the goal being to cohesively deliver an offer consistently across all touchpoints, platforms, and devices at the right time, in the right place, and with the right message.
Why 360-Degree Marketing Works
Taking this kind of holistic approach ensures that every possible interaction with a prospect or customer is meaningful. It means that when your target market sees a tagline to a campaign on social media, they will also see it when they visit your website or when they receive an email from you.
Companies use this approach to make big changes and to have them noticed. Some changes might include:
Altering your position in the marketplace (Old Spice had to use these techniques so audiences would see them as a younger brand.)
Reviving a product that didn't perform well
Fleshing out which campaigns are a cornerstone of your brand
It's a user-centric concept that provides a complete view of the customer journey from beginning to purchase and beyond, helping to smoothly move customers through this process. The mark of a truly successful 360-degree marketing strategy is when there are no gaps for customers to fall through.
9 Key Components of a 360-Degree Marketing Campaign
The truth is anything marketing-related can fit into a 360-degree marketing campaign. However, there are some key components that shouldn't go overlooked. Here are some assets that are crucial to the success of your campaign…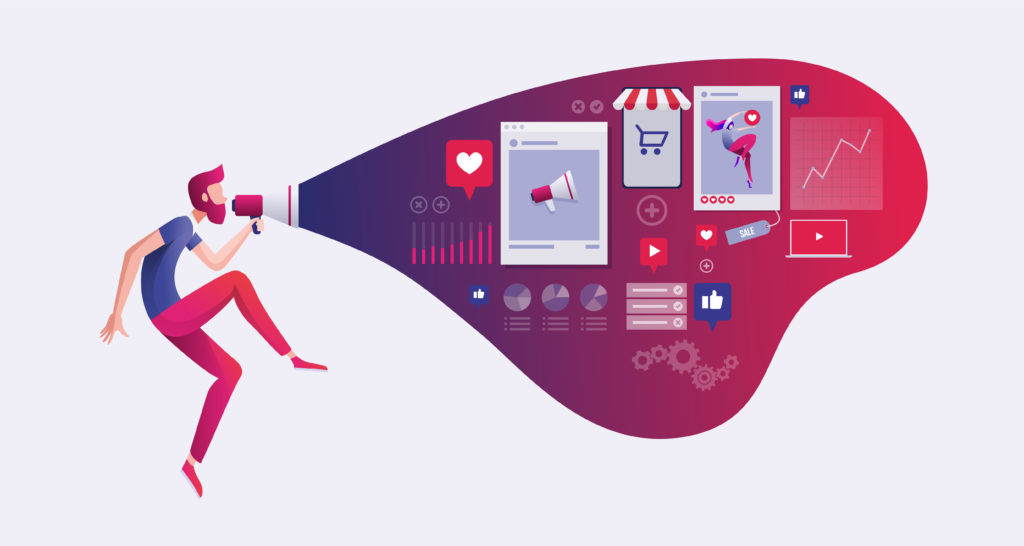 1) An Effective Website
Your website is often your company's first impression, and it certainly makes a lasting impression. It should provide ease of use, be professionally designed, and convey an image of authority and trust. UX (user experience) is paramount with websites of today. Because of this, load times should be quick and websites should be responsive and easy to use on mobile.
Being effective also means complying with Google's new set of rules, referred to as the Core Web Vitals. Ultimately, this means making sure your website is mobile friendly and adheres to Google's loading time standards.
When talking about your website as part of a 360-degree marketing campaign and overall strategy, landing pages are essential. Sending targeted prospects to a specific page for the exact campaign they found you through is what will add to the consistency required in this type of marketing.
2) An SEO Strategy
SEO (search engine optimization) ensures your website is visible in search results. Although time-consuming, SEO is what provides you with free, organic traffic that will keep coming for years. That is, of course, as long as you do it right and adapt to changes in the search landscape.
The most important aspects of SEO come from blogging, which allows you to create a steady stream of useful and shareable content and gives you the means to increase your inbound links. The keywords you optimize for are what make you discoverable. Without them you will be fighting an impossible battle. So, prioritize on-page keyword strategies and find the appropriate keyword that fits each piece of content.
3) PPC Advertising
PPC (pay per click) advertising operates at the other end of the spectrum from SEO. Both work hand in hand: PPC is what gets you the immediate traffic, but it is a one-time purchase and does not have the value of returning customers. That is the difference between PPC and SEO.
This form of advertising is an art that requires keyword research to find the targeting parameters that hit on the proper customer intent, aren't too competitive, provide a good monthly search volume, and continuously monitor and reevaluate to maximize results. Additionally, it requires the creation of solid, relevant landing pages and compelling ad copy.
PPC can go a long way toward driving traffic, leads, and sales. That's why it's an essential part of an effective 360-degree marketing campaign.
4) Email Marketing
Many assume that email is dead, but this couldn't be further from the truth. Email marketing is still one of the best ways to nurture leads along a journey from strangers to loyal customers. By providing useful information, creating keep-in-touch autoresponders, and spreading important news and deals through email, you can regularly stay in front of your customers and prospects.
If you do your email marketing right and use software that allows you to properly segment your lists, you can learn a lot about your customers and prospects so that your 360-degree marketing campaigns can be even more effective moving forward. For example, you can set up an automation that puts people who click on a certain link or make a certain purchase into their lists so that you can market to them separately.
5) Social Media Marketing
Social media is one of the best ways to engage with customers and prospects. In your 360-degree marketing strategy, it can be the glue that holds it all together, as it can be used to strengthen relationships, raise brand awareness, and interact with followers.
Ensure that your social media actions are in alignment with the image you are trying to portray and the message you want to get across with your marketing campaigns. Bring value to your posts, always reply to your comments and messages, and respond with tact to negative comments.
Lastly, keep in mind how social media strategies change. For example, being the isolated year it was, 2020 brought us more shoppers on social media. We can expect to see more community-driven social media trends in 2021.
6) Content Marketing
Content marketing is the marketing of today because it provides a large amount of value to your followers and it keeps Google happy at the same time. Through quality content, you can increase brand awareness, establish your company as an industry authority, land new customers, and drive organic traffic.
Remember that content marketing is more than just articles. It can also include infographics, videos, e-books, social media, and more. And it's best to include some variety in the types of content you produce. Further, it's well worth developing a content marketing calendar to organize your efforts and increase the likelihood of 360-degree marketing success.
7) In-store/In-person
In-store and in-person marketing is still an important part of a 360-degree marketing campaign for most companies. What you say in person and what you display in your store or office must be consistent with what you are saying in your digital marketing. In-person tactics might include going to trade shows, attending local events, engaging in your community, making sales calls, and going to networking events—once it's completely safe to do so.
8) Public Relations
PR is an essential part of any successful 360-degree marketing campaign. What you are saying to the communities you do business with must align with the rest of your 360-degree marketing strategy. This means reaching out to the media and influencers in your industry with the same messaging you use across the board.
9) Traditional Advertising & Print
Newspaper, radio, and TV ads hold up to the same standards of consistency as print advertising. These means of advertising are less competitive these days and therefore can be a highly effective means of reaching your target market. In fact, sometimes traditional advertising is the only way to cut through all the noise of social media. That's why you should never count out traditional advertising methods—especially since out-of-home advertising is experiencing a comeback.
Takeaway
Adopting 360-degree marketing is the best way to reach potential customers with the message you want them to receive in the right time and place. It's what allows you to hit all possible points of contact and increase the likelihood of converting them into customers. With a holistic approach like this, your next marketing plan is sure to deliver tremendous results.
Ready to create your own 360-degree marketing campaign? Check out Part 2 of this series!