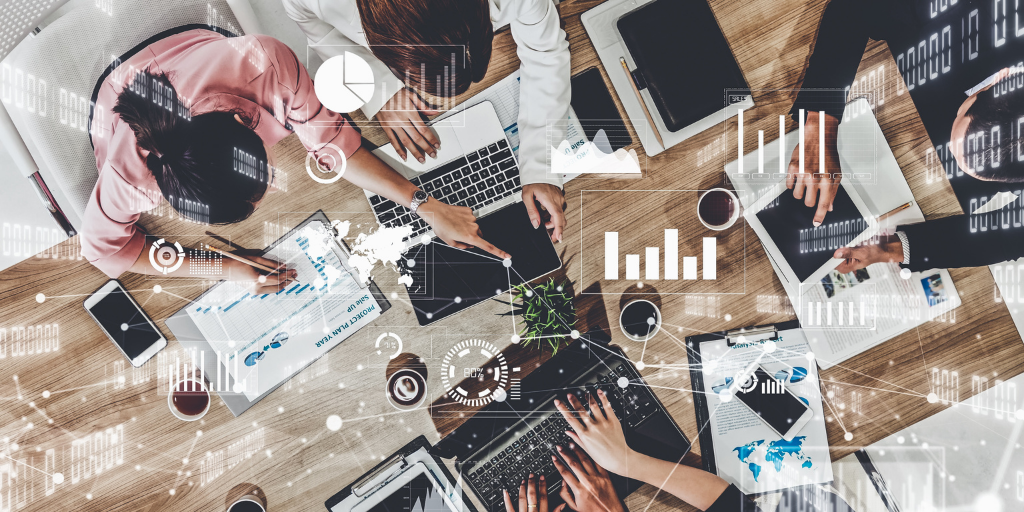 Understanding Modern Marketing: Myths and Best Practices to Keep in Mind
Confused about modern marketing? You shouldn't be! Unfortunately, there are a lot of myths and misconceptions about marketing today. That's why we're going to discuss what marketing is and isn't, and why businesses like yours need to adjust the approach you take to connect with and convert potential customers.
You've developed a marketing strategy, set your KPIs, and started to see some growth. Congrats! You are ahead of many companies that stumble through the set-it-and-forget-it approach to marketing and hope for the best.
Although we're proud of how far you've come, we'd be remiss if we didn't tell you that there might be a lot more work to do if you want to become an industry leader and remain competitive in 2021 and beyond. Due to new consumer shifts and behavioral trends, marketers have adopted a more modern approach that might look a bit different than what you are used to.
You're not alone though. Not all businesses have wholly grasped the concept of modern marketing and what it entails. Some fail to see the big picture, which stalls their progress. Marketing today is so much more than just slapping a few new tactics together and hoping they boost ROI. The other problem is that since marketers do not fully understand marketing in the modern age, they tend to believe in common myths, which also stifles growth.
To help you navigate this topic, we're going to dispel some of those myths and introduce you to best practices. You will also learn how to leverage modern marketing tactics to level up your business in the coming months and years.
What Is Modern Marketing?
Before we dive into what modern marketing is, we need to tell you what it is NOT.
Modern marketing is not a departure from the marketing fundamentals that have persisted for decades. It also doesn't refer to new quick-hit tactics, updated graphics, or a robust new ROI-boosting software tool.
Although these initiatives might be integral to a more up-to-date marketing strategy, this subject goes much deeper than top-level tactics.
Modern marketing starts from a deep desire to provide the absolute best customer experience possible. It's married to data and starts with a mental mindset that guides the tactical. Driving growth via contemporary marketing has less to do with which tactics you use and more to do with how you execute them.
To get a sense of how well your current approach is serving your organization, answer the following questions:
Are you efficient enough to save marketing dollars?
Are you driven by data?
Are you implementing traditional tactics to execute a 360-degree approach?
Are you collaborating to ensure the entire organization has a pulse on the customer's needs and campaign performance?
Are you adopting a modern marketing mindset and adjusting your company culture to align with its principles?
Are you quick and nimble, gathering data in weeks instead of waiting until the end of long campaigns?
If you answered "no" to any of these questions, you may not be 100% aligned with contemporary marketing. But, that's okay.
We realize this might be a lot to take in and comprehend, but here's the good news: According to McKinsey & Company, adopting a modern approach to marketing can unlock 5-15% of additional growth and cut marketing costs 10-30%.
Let's talk about three myths of modern marketing and discuss the truth so you can execute these principles for your own business…
Common Myths about Modern Marketing
Myth #1: Digital marketing is the ONLY way to attract new customers in this digital age.
We talk about digital marketing extensively on our blog because we believe it is essential to reaching your audience. However, that doesn't mean you should depart from the tried-and-true traditional marketing methods that have worked for decades.
We would argue that neglecting some of these traditional marketing tactics can limit your potential to reach your audience.
So much of marketing today focuses on going digital. There's no question it's valuable, but it has also shifted too far away from a focus on the user, resulting in a negative impact on user experience.
Potential customers typically interact with brands online first, but this also comes with a lack of human interaction (think texting vs. a phone or video call). Customers can't tangibly touch your products or interact with people, so they aren't getting the entire brand experience.
The lack of human interaction (focusing only on digital) can also lead to a misinterpretation of consumers' actions because you aren't physically witnessing their behaviors, activities, and mannerisms.
The Truth/Solution
Will these limitations of digital marketing reignite the "old-school marketing tactics" of sending physical samples or coupons/offers in the mail?
Some experts agree that these old-school tactics will continue to drive in-person engagement because they can supplement digital marketing efforts to provide a more well-rounded user experience. We like to call this union of digital and traditional marketing tactics a 360-degree marketing approach. Essentially, you are reaching customers at all possible points of contact, whether offline or online.
The idea is that since so much of our activity is digitally focused (especially since the pandemic), consumers are putting more value on in-person experiences. Add to that, 85% of consumers like to shop in stores because they want to "touch and feel" items before buying them. Today's marketing is shifting slightly back into traditional offline marketing methods while maintaining brand consistency across verticals.
For example, brands have started to implement "in-person engagement," and experts continue to raise questions about incorporating this more, even if their brands are 100% online.

Companies like Amazon are creating mobile pop-up shops to provide customers with an alternate way to shop. This gives consumers a way to engage and buy in person. Also, it helps marketers supplement their digital marketing efforts by combating its limitations head-on.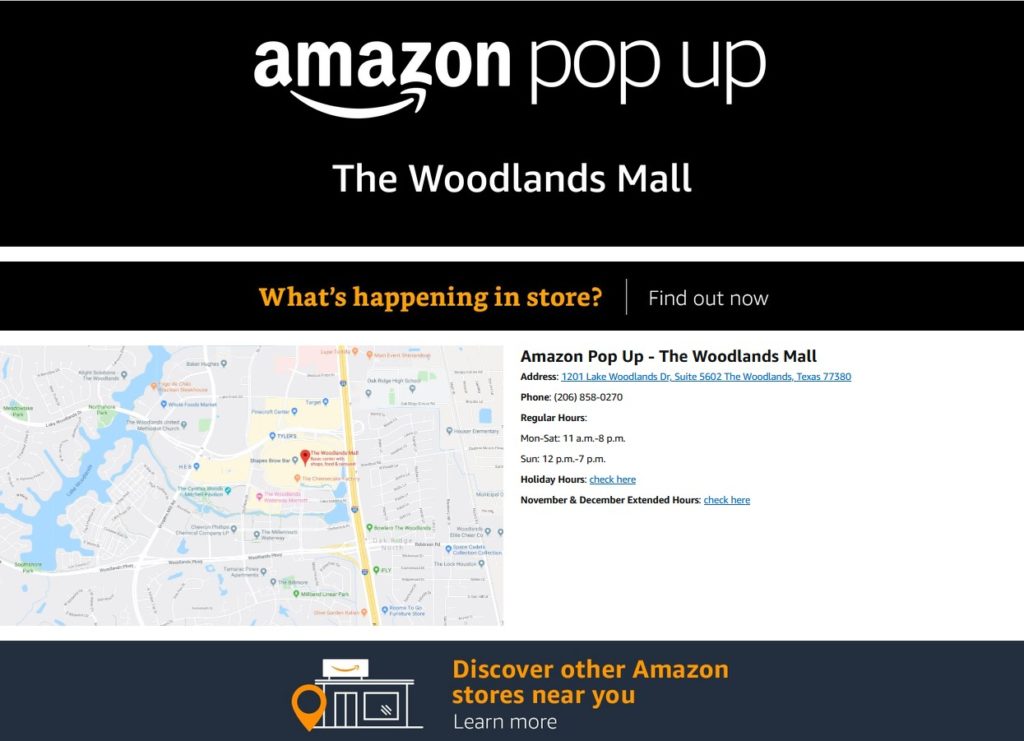 Myth #2: Going too fast will waste the marketing budget.
Worried about burning through your marketing budget if you move too fast? While we admire the attention to detail, a series of long, drawn-out campaigns can considerably drag your business down and slow growth.
Gone are the days of 6- to 9-month marketing campaigns that prolong results and force you to wait almost a year to gather data and insights to boost growth. Instead, you must move faster to keep up with the competition.
The Truth/Solution
What is your competition doing? Most likely, they are adopting agile marketing.
Modern marketing is all about speed, but not in a haphazard way. Simply going faster will result in wasted time and money. However, calculated, organized, and collaborative movements equate to fast, agile, flexible, and powerful marketing teams that get stuff done in record time.
Agile marketing teams are highly collaborative, organized, and work in short, iterative cycles (or sprints) to quickly test and gather data. They focus on failing fast and learning fast, so instead of waiting nine months to discover your launch was a dud, quick testing can supply you with the same data in weeks.
Agile marketers focus on data; they gather it continually (and efficiently) and never rely on guesswork and hunches. And throughout every test and campaign, their primary focus is the customer and the way they interact with the offering.
Here are some attributes of agile marketing:
Fast and nimble
Collaborative teams with organized hierarchy
Organized, efficient processes
Customer experience focus
Quick, iterative processes
Focus on data
Omni-channel visibility
Myth #3: You can implement modern marketing with a few new tactics.
Many businesses think modern marketing is simple to implement, but they wonder why they aren't progressing after trying a few of the latest "modern" tactics. That's because modern marketing tactics performed without the proper mindset won't produce expected results.

Further, some businesses only tackle the things they enjoy the most or those methods they know they can master. But, ignoring the less exciting aspects of marketing sets the team up for delays and ultimately failure.
The Truth/Solution
Do you think like a modern marketer?
Adopting modern marketing is more of a mindset, as we explained earlier in this article. It is less about the tactics and more about how you use them. And how you use them is driven by the mindset behind your marketing.
So, if you want to adopt modern marketing, you first need to get into the mindset of what it is and how it affects your goals so your entire organization can embrace it. Once you understand how modern marketers think, you can start changing the technical aspects and adjusting your marketing strategy. But you need the mindset foundation first so you can stay fully committed.
Contemporary marketing focuses on three main drivers:
The customer
The data
The ROI
Successful marketers understand how each one works and how integral they all are to establishing a firm foundation that boosts business growth. Let's briefly discuss each of these mindsets…
1) Customer Focus
Chances are this isn't the first time you have been told to focus on your customer and their needs, wants, etc., to succeed in marketing. The difference is that modern marketers fully understand this practice's value and the best way to implement it into their strategy and organization's ecosystem. It's more than just a mantra for them; it's a way of business life. In other words, it has become their mindset.
Activities like market segmentation and market research are staples of modern marketing, but simply executing them does not mean you have a customer-centric mindset. Customer focus should permeate every marketing activity (even hiring the right people to help with marketing) and involve gathering data from every customer journey touchpoint. Everything your customer sees and interacts with is an opportunity to collect data and use it to learn and put the customer first. Customer centricity should be part of your DNA if you want to adopt modern marketing and see massive growth.
2) Data and Transparency + Collaboration
In the last section, we talked about data because it goes hand in hand with a customer-centric mindset. Plus, you already know that we are obsessed with data. We simply do not make any marketing moves without it.
The reason is that marketers who rely on guesswork and hunches can't fully align with the customer. The customer will always tell you what they need. You just need to listen and never assume you know what they want more than they do.
Data is not as effective, however, unless all stakeholders have access to it. Data transparency and collaboration are critical. It allows other team members to see how customers respond to marketing campaigns so they can use that information to inform their customer interactions. This leads to a customer-centric business environment (and mindset) that relies on customer data to inform every business decision.
3) ROI and Money
Modern marketing teams have reliable data and act quickly using agile marketing techniques, so they no longer need to gamble their budget on uncertain tactics. They work quickly and fail quickly, and they treat the marketing budget as if it were their own.
Modern marketers stop underperforming campaigns immediately, learn quickly, and readjust to get ready for future campaigns. They closely monitor every dollar and keep team members accountable to ensure the budget is spent wisely, and every decision always connects back to the data.
Have You Adopted Modern Marketing? What You Need to Know
Marketing has shifted in the last couple of years, and savvy marketers realize that a heavy reliance on just digital marketing has crippled them from consistent growth. They also recognize that agile methods and a deep understanding of contemporary concepts are necessary to execute a modern marketing strategy fully.
Here's a recap of the three modern marketing myths and truths we went over:
Myth #1: Digital marketing is the ONLY way to attract customers in this digital age.
Truth/Solution: Joining the virtual and the tangible in a 360-degree approach while maintaining brand consistency at every consumer touchpoint is critical to modern marketing. And many things that were thought to be outdated are actually coming back as customer wants/preferences have changed over the last year.
Myth #2: Going too fast will waste the marketing budget.

Truth/Solution: Yes, disorganized speed can disrupt your campaigns. But calculated, organized, and collaborative movements equate to fast, agile, and flexible marketing teams that can gather business-boosting data and insights in just weeks.
Myth #3: You can implement modern marketing with a few new tactics.

Truth/Solution: Modern marketing has more to do with how you market and its mindset. The mindset that hopefully permeates your entire organization feeds the tactics instead of the other way around.
Are you a modern marketer? What is your current approach? Are you happy with your level of growth? If you are dissatisfied with your growth or simply want some advice on how to dominate your marketing, we'd love to help. We're obsessed with getting results. Contact us here for a free consultation, and let's have a chat about how you can kick-start this quarter with massive growth potential.