Viral Solutions
YOUR PERSONAL CMO
We make digital marketing simple…
TAKE YOUR BUSINESS VIRAL – INTEGRATED DIGITAL MARKETING AGENCY BASED IN OSHKOSH WISCONSIN
At Viral Solutions we are committed to seeing your business succeed. We are a full-service digital marketing agency based in Oshkosh Wisconsin that uses time-tested strategies and up-to-date tactics to help you grow your business.
Data Driven
At Viral Solutions, we have some serious data nerds who are ready to synthesize your data into actionable business insights so we can ultimately create predictable results for your business.
Strategy First
A great house starts with a great foundation; Great marketing starts with a great plan for the future.
We'll analyze market conditions, competitors, brand messaging, and so much more to give you the leg up in the marketplace.
Cross-Functional Teams
Hiring an internal CMO, SEO expert, social media expert, graphic designer, web developer, copywriter…. and more…. is very expensive.
At Viral Solutions, you get an experienced, cross-functional team minus the massive cost of an entire marketing department.
Outside Perspective
Sometimes, you may be too close to your business to understand why your marketing isn't working.
Get a fresh perspective on your messaging, pricing, current technology stack, and more.
featured in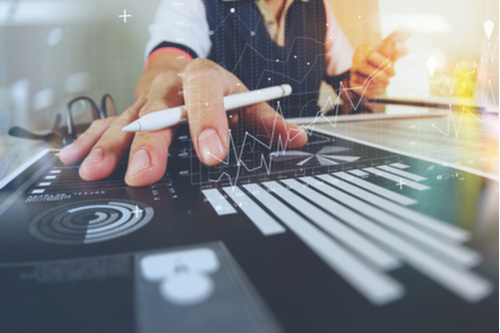 Testimonials
Before Viral Solutions, my website and sales funnel were not working and not producing. THANKS to Viral Solutions, my members are now happy. The sales funnel is now working and producing sales. Big THANK YOU to Viral Solutions -- the professionalism, the integrity, and the attention to detail that they can bring to ANY business is hard to come by nowadays. I highly recommend them, and I am so thankful that I found them.
Tom Avery, Elite Tennis Professional and Owner of CTWAcademy.com
The team at Viral Solutions has done a fantastic job integrating our web site, users, referral partners, affiliate marketing programs and everything else we've asked them to do! They've done it with speed, accuracy and real understanding of what we are after.
Les Jenkins, Founder of AgentGoals.com and Former Director of Operations of Quizno's
Viral Solutions has increased my business by 500%! I'm not kidding. I have an NAEA Infusionsoft app that only had 23 clients signed up. After three months of Viral Solutions pushing leads, and their processes to my page, I now have 587 clients signed up! I can't believe it! They are way better than any real estate lead generation system I have ever used.
Sharon Seybold Yeary, SharcomRealty.com
We have used so many 'so called' online social media experts and been terribly disappointed at every turn. THEN WE FOUND Viral Solutions and our world changed. This team systematizes everything you need to build your social media audience and drive traffic to your site. Not only that, their content creation team are second to none. From a standing start, we had them writing blog articles for us that required very little if no editing before releasing them to our site. I could not recommend Viral Solutions more strongly to anyone considering social engagement for their audience.
Sean McDonald, CEO of Mobit.com
Viral Solutions helped me put together the pieces and make my marketing strategy work consistently. They are an important part of my business team. They are technologically savvy and knowledgeable. With them, I can market better than the big boys.
John Thomazin, CEO of REDI Engineering
It is a huge benefit to have Viral Solutions assisting us. They truly want to see their clients succeed. And they have a way of breaking things down for you to better understand how to do something, or the best way of going about a situation, and bring joy and jokes to brighten up your day. THANK YOU for your expert advice. We love and appreciate ALL that you do for us!!
Curt Landry, Founder of Curt Landry Ministries, 660,000 Facebook Followers
They are a responsive professional organization who produces results. I would recommend them to anyone looking to take their business to the next level.
Sam Gaylord, Attorney and Business Owner, GaylordPopp.com
WOW! Exceptional work by the team at Viral Solutions! Great, personal, and hands on assistance and overall business experience. Even a phenomenal job in training for our staff! Highly recommended for all businesses. If you want to start right, start Viral Solutions! Very personal, yet professional in how business is handled. Two thumbs up.
Paul Marcellino, CEO of DeadSeaMoringa.com
OUR WORK
SAYS IT ALL…
Click on the button and schedule your
FREE consultation today!