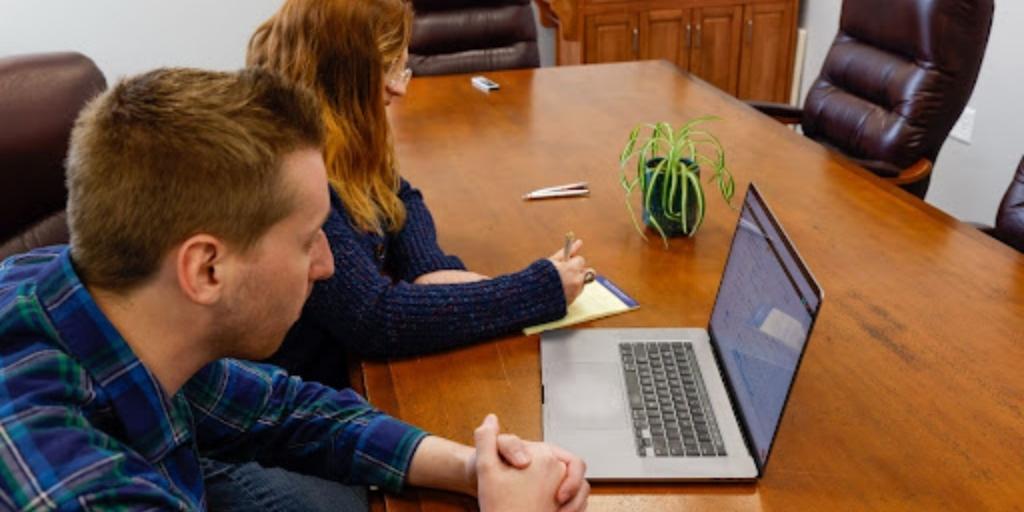 URL Tracking with UTM Parameters: How It Works
If you're running any sort of online marketing campaign, then you must be tracking your results. After all, how can you hope to improve your campaigns if you don't even know what's working and what isn't? That's where URL tracking comes in.
In this blog post, we'll give you a crash course on everything you need to know about URL tracking and UTM parameters, including what they are and how you can use them to track your marketing campaign results.
What are UTM Parameters?
UTM parameters are a set of five variables added to the end of a URL to track the effectiveness of online marketing campaigns.
The five variables are:
Source: This is where the traffic came from. For example, if you're running a Facebook ad campaign, then the source would be "Facebook."
Medium: This is the type of traffic. For example, if you're running a paid search campaign, then the medium would be "PPC" or "Paid Search."
Campaign: This is the name of your campaign. You can use this to distinguish between different campaigns that you're running simultaneously.
Term: This is a keyword that you're targeting with your campaign.
Content: Tracks different versions of your ad or landing page.
Each variable corresponds to a piece of information that can be tracked, such as the name of the website where the user came from (utm_source) or the specific ad clicked on (utm_content). By adding UTM parameters to URLs, marketers can get a more detailed picture of which online campaigns result in conversions. As a result, they can make more informed decisions about where to allocate their resources to maximize ROI.
Why are UTM Parameters Important for URL Tracking?
UTM parameters provide valuable data that you can use to improve your marketing strategy. By understanding which channels drive the most traffic, you can focus your energy on those channels and produce better results.
Additionally, you can use UTM parameters to track conversions. This way, you can see which campaigns result in sales or leads. Ultimately, they are essential for any marketer who wants to optimize their campaigns and get the most out of their marketing budget.
What Can You Use UTMs to Track?
UTMs are incredibly versatile and can be used to track just about anything. Here are a few examples:
You can use UTMs to track the performance of your marketing campaigns. By tagging each campaign with its own unique UTM, you can see which ones are driving the most traffic and conversion.
You can also use UTMs to track the performance of individual pieces of content. This is especially useful if you have a lot of content on your site and want to see which ones are resonating the most with your audience.
UTMs can track email marketing KPIs, such as email open rates and click-through rates. By tagging links in email campaigns with UTMs, businesses can see which campaigns are performing well and which ones need improvement. Additionally, UTMs can track the effectiveness of individual email elements, such as subject lines, calls to action, and images.
You can even use UTMs to track user behavior on your site. For instance, you can tag different links with different UTMs and see which ones users are clicking on more. This can give you valuable insights into what people are interested in and how they interact with your site.
How Do You Set Up URL Tracking Links?
Creating tracking links with UTMs is actually quite simple. All you need to do is add a few parameters to the end of your URL.
Here's an example of what a tracking link might look like:
https://example.com/?utm_source=facebook&utm_medium=cpc&utm_campaign=spring_sale
As you can see, each parameter has an assigned value. In this example, the utm_source is set to "facebook," the utm_medium is set to "cpc," and the utm_campaign is set to "spring_sale."
You can add as many UTM parameters as you want to your tracking link, but the three most important ones are utm_source, utm_medium, and utm_campaign. These will give you the most data about your campaigns.
Start building your own tracking links here:https://ga-dev-tools.web.app/campaign-url-builder/.
How Do You Read UTM Reports?
Once you start collecting data with UTMs, you'll need to know how to read your UTM reports.
The first thing you'll want to do is log into your Google Analytics account. On the left-hand side of the screen, you'll see a menu of options. Under the "Acquisition" heading, click on "All Traffic." Then, click on "Source/Medium." This will pull up a list of all the traffic sources and traffic mediums that have been used to visit your website.
Next, you'll want to take a look at the "Medium" column. This will tell you what type of traffic each UTM is responsible for bringing to your site. For example, if you see a lot of traffic coming from UTMs with the medium "email," then you know that your email marketing campaign is successful. If you see a lot of traffic coming from UTMs with the medium "social," then you know that your social media campaign is successful.
Finally, you'll want to look at the "Session Duration" and "Pages/Session" columns. The Session Duration column will tell you how long each session lasted, on average. The Pages/Session column will tell you how many pages were viewed during each session. Together, these two metrics will show how engaged your visitors are when they come to your site through a UTM.
What are the Best Practices for Using UTMs?
There are a few best practices you should follow when using UTM parameters.
Make sure you use consistent parameters for all of your tracking links. This will make it easier to track and compare your data.
Use descriptive parameter values so you can easily identify each link. For instance, don't just use "spring_sale" as your utm_campaign value. Use something like "spring_sale_10percentoff." This will make it much easier to understand what each link is tracking.
Don't go overboard with UTMs. You don't need to add a UTM to every single link on your site. Just use UTMs on the links you want to track, such as your marketing campaigns and the most important pieces of content.
By following these best practices, you can ensure that your UTMs are effective and provide valuable data.
Conclusion
UTM parameters are a valuable tool for marketing campaigns. They provide detailed insights into user behavior and can improve your site or marketing strategy. By understanding how users interact with your site, you can make changes that will encourage them to stay longer, visit more pages, and come back again in the future. In addition, UTMs can track the effectiveness of different marketing campaigns and identify which ones are providing the most value for your business. If you're not already using UTMs in your marketing campaigns, now is the time to start. Contact us today and let us help you get started!