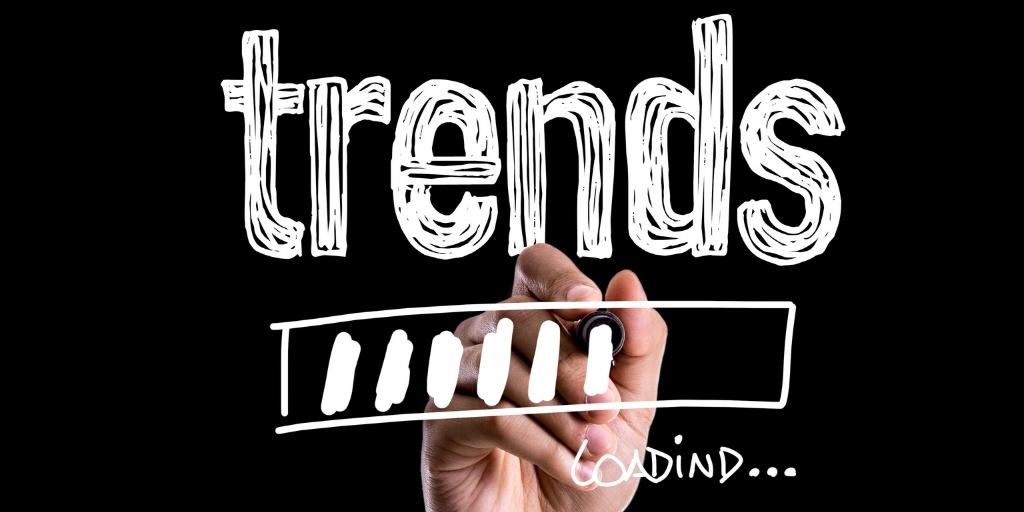 New Social Media Trends and Predictions for 2022
It's that time of year when businesses should be looking ahead to new social media trends for 2022 in order to develop a compelling social media marketing strategy.
Even if you excelled on social media last year, you can't just rest on your laurels this year. The landscape is ever-evolving, and you need to keep up with the latest trends so that your campaigns stay relevant, fresh, and effective.
Failing to keep up could mean missing out on opportunities for better engagement and greater reach. But don't worry—we've got you covered.
9 New Social Media Trends & Predictions for 2022
When it comes to social media, there's always something new—a new platform, new features, new rules, and so on. We've compiled some of the most important social media predictions for 2022 so you can stay ahead of your competition.
Let's dig in…
1) Video Is Even More Important & the Options Are Increasing
To say that video content is important for social media in 2022 would be stating the obvious. However, the importance that video holds to your social media marketing strategy will take on a new shape, and the options are increasing.
When it comes to new social media trends to look out for, you shouldn't overlook the phenomenon of trending/viral videos on social media. Additionally, when sharing videos on social media, you have to be quick. These trends become irrelevant at a faster rate than what you might be used to.
If you also use YouTube for branding and marketing, make sure you understand why people stopped watching YouTube videos. It will give insight as to how you can formulate your video content to engage your audience, forge your brand, and make revenue in the process.
2) Long-Form Content Is Coming Back
The trend of social commerce has been slowly building up, but according to Michael Stelzner, CEO of Social Media Examiner, it will give way to one of the top new social media trends in 2022: the return of the long-form content.
The year 2021 was all about short-form content, which reigned supreme on social media—from 15-second clips on TikTok to 30-second Reels on Instagram.
But the reality is that as users become more engaged, they demand more content to consume. Short clips like 30-second reels and YouTube shorts are no longer enough to provide the information they crave.
Instagram understands this clamor for longer content. As a result, they have expanded the video length limit on Reels from 30 to 60 seconds. Even TikTok, known for its short-form video content, has now enabled 5-minute videos.
Sure, YouTube Shorts might have outpaced its competition as it is poised to become TikTok's biggest competitor, based on a report from the Business Insider. But if you're in it for the long haul, that's not the place to put your marketing efforts because the rise of live video and social commerce will outweigh whatever benefits you stand to gain from Shorts.
3) Instagram Is Becoming a One-Stop App
The future of Instagram is bright. It has been steadily rising to the top throughout the years, making it one of the most reliable platforms for social media marketers to use.
Instagram envisions itself as the one-stop app for social media consumers; therefore, they are constantly testing new features and introducing them into the platform to see how users respond.
They've invested in creator tools in the past couple of years, allowing users to explore various methods of content creation. With their eCommerce features, it has become easier now for consumers to shop from within the app, a huge benefit to small business owners.
The key is to learn how Instagram search works in order to maximize the potential reach for your audience on this platform.
4) LinkedIn Will Be the Next Marketing Platform for Creators
Previously known as the best platform for professionals to get hired, LinkedIn is looking to change things up for 2022 with a renewed focus toward creators.
The Creator Mode was introduced in order to provide a platform for content creators to add a new dimension to the engagement within this network. But that was just the beginning.
At the end of 2021, the Creator Accelerator-funded program was launched as a test for 100 creators, giving them the training and tools they needed to build a community on LinkedIn. Louise Brogan of the Linking In With Louise Podcast believes we can expect to see much more development in this area in 2022.
5) Marketing Is Much Less Formal
According to statistics from Statista, millennials and Gen Z spend a great deal of their time on social media, and they outnumber other generations in terms of user base.
We believe this has prompted one of the most important social media predictions for 2022—a shift to a less formal marketing approach, one that uses wit and humor.
Brands now strive to become relatable and to showcase personality. New social media trends require them to engage in real-time conversations by responding to comments, using memes, and sharing interactive videos (not just branded videos) on social media.
And brands like McDonald's, Burger King, and Wendy's are responding to each other and going after each brand in a joking way. People are just eating that up!
6) Influencer Transparency Will Increase
The increase in Gen Z and millennial users on social media has also given way to the rise of influencer marketing. Traditional advertising has lost its appeal and millennials have found better connection with influencers.
There have been a lot of issues surrounding the transparency of influencer marketing but there is no way around it for brands who wish to succeed with this marketing method.
Influencers have to be more transparent when they partner with brands (and vice versa). Followers are more discerning these days and they crave authenticity. If the values and ethics of a brand do not align with an influencer, the audience can see right through that.
7) E-Commerce on TikTok Will Continue to Rise
TikTok has solidified its position as one of the top social media platforms out there. With 1 billion users, it's only a matter of time until it transforms into an ecommerce platform. Live streaming and social commerce features exemplify this.
But according to Wave Wyld, creator of the course Beat the TikTok Algorithm, creativity and authenticity will reign supreme on Tiktok for those who wish to succeed. The length of trend relevancy has also significantly dropped. So, what does this mean for brands?
Users on Tiktok consume content at a rapid pace. Brands have to jump on a trend fast before it loses its relevance. Your ability to predict new social media trends could prove pivotal in maximizing the reach of your campaigns.
Duolingo is a great example of this:
8) The World Will Continue to Surprise Us
As we have seen over the past couple of years, you never really know what is going to happen. Predictions before the pandemic went out the window when we were surprised with the ramifications of lockdowns and world crisis.
Mark Schaefer of Marketing Rebellion reminds us that there is really no way to predict what the future holds in social media or marketing in general (at least not in the state of the world right now). Be ready for shifts in trends to happen at a moment's notice and ride them out.
9) As Always, Storytelling & Customer Connection Are Critical
With social media being the go-to platform for brands to promote products and services, it's easy to lose sight of the essence of being "social." That's why the tried and true strategy of forging connections through storytelling is still one of the top new social media trends in 2022.
Tim Schmoyer, owner of Video Creators, points out the importance of exposing your vulnerabilities to your audience to make them feel connected with your brand on a personal level. Tap into their emotional side so they find it easy to relate to your brand.
Final Thoughts
Arming yourself with the knowledge of new social media trends will enable you to make calculated risks when planning and developing content for your social media platforms. Use them as a guide to defy expectations and kick your competition to the curb.
If you need help with social media marketing, you can always turn to experts for help. Our social media marketing services are designed for this purpose—to ace your social media game and leave your competition wondering how you did it!