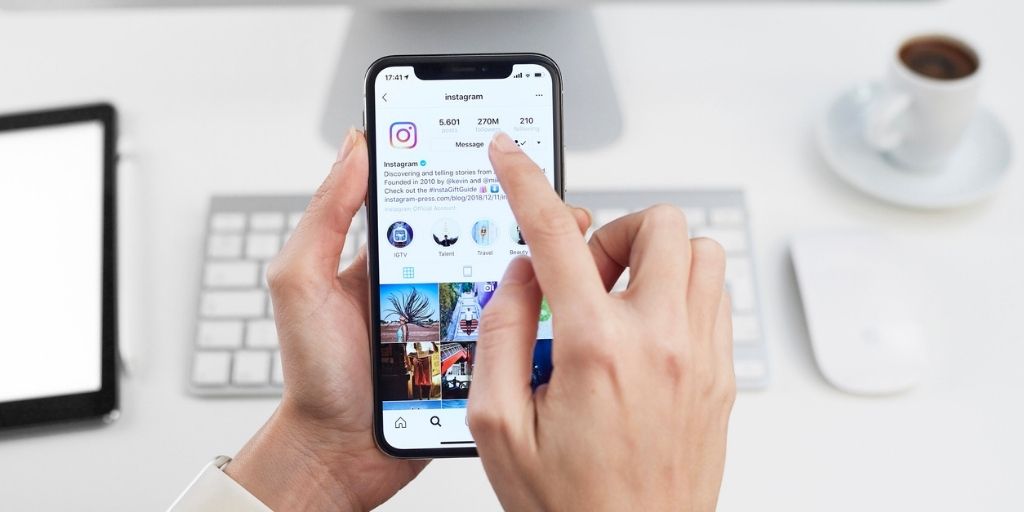 The Future of Instagram: What Changes to Look Out for & More
We all know and love Instagram. But like any other app, it's always changing and evolving to keep up with the times. It is no longer just about photo sharing—soon it will be transforming into a video and entertainment app. With competition from TikTok and YouTube, Instagram has started using Reels to build engagement. And it's been a massive success! It's clear that people want short, bite-sized content that takes up more screen real estate. And Instagram Reels are showing promise when it comes to generating more engagement than traditional Instagram videos. As a result, content creators will have more opportunities to be creative and entertain users. But the future of Instagram doesn't stop there!
The platform is also focusing more on shopping and messaging. Soon we will see some experiments within the app, such as changes to the classic format. The app's developers plan to be very public and open about these changes in the hope that users will embrace them all.
So, let's talk about these upcoming changes in more detail…
What's the Deal with Instagram Reels?
The Instagram Reels feature has a high engagement for a reason. Although it's a relatively new feature, users have already shown that they enjoy content with a short life span. The proof? Roughly 61% of TikTok users who have used Instagram Reels said they'll be spending more time on Instagram because of the new feature.
The immersive nature of Reels allows Instagram users to really engage with the content because other features such as comments and hashtags take up less screen real estate, allowing them to focus more on the video itself.
The future of Instagram includes showing recommended accounts in users' feeds based on the Reels they've watched before. It will also bring a newer version of recommendations that includes topics. With this feature, users will be able to choose certain topics they want to see more or less of on the app. This is not only a great way for users to discover entertaining content and new creators but also a vital feature.
Why?
It keeps users from having to scroll through content they're not interested in, which will drive further engagement.
All in all, Instagram Reels allow creators to craft educational and entertaining content for their audience to enjoy. Entertainment is what the app is moving toward to keep users engaged and immersed. From a creator perspective, Reels provides a way to easily create professional-looking videos with perfectly timed text overlays as well as special effects.
How Instagram Is Providing Haven for Creators
A big part of the future of Instagram involves providing creators with greater opportunities.
For example, the app plans on creating its very own version of Twitter's Super Follow. Creators will be able to publish exclusive content to their Instagram Stories that's only available to their fans. It will likely be a subscription service that followers have to pay to access this content. With this feature, creators will also be able to share their Exclusive Stories as Highlights, which means fans will always have something to see when they join.
Instagram is also looking to create a marketplace for non-fungible tokens (NFTs), which are unique digital collectibles that range from memes to artwork. Many NFT artists are using Instagram to showcase their work, so it would be great to allow them to sell their NFTs within the app. Creators will then be able to grow their followings and make more money.
Additionally, the app is looking to launch a creator marketplace where brands can browse thousands of Instagram creators and select the ones they want to work with for sponsorships. This shows that Instagram prioritizes paying its creators who generate content and attract users to the app. Moreover, it provides brands with an easier way to find and connect with influencers in their niche.
How It's Offering More Shopping Experiences
Online shopping via the app has been a widespread trend for a while. But lockdowns due to the pandemic have further accelerated the growth of e-commerce.
Shoppable posts make it easy to tag and shop products directly from Instagram posts. It's especially useful for influencers who want to share the products they use with their followers. From the content consumer's perspective, shoppable posts let users make purchases without ever leaving the app.
With 70% of shoppers using Instagram to discover new products, it's no wonder the app will be focusing more on shopping features.
How the App Is Improving Messaging
Sure, sharing and commenting on posts are great ways to engage with others on the app. However, there's no substitute for a one-on-one conversation. It all goes down in the DMs. Messaging is how Instagram users connect with friends, family, business owners, influencers, and thought leaders. Whether a user is sending an old-fashioned message with text or on a video call, Instagram messaging is a highly used feature on the app. So, new features are coming to improve functionality and to help users connect with each other more easily.
Here are some examples of the ways the app has improved messaging for its users in the past:
Communicate across apps: Users can connect with others on Facebook and Instagram by using either app to send messages and join video calls.
Watch together: Users can watch videos on IGTV, Reels, TV shows, movies, and more with others during a video call.
Forwarding: Users can easily share great content with up to five friends or groups.
Visual replies: Like the Snapchat reply feature, users can instantly reply to an image or video someone sent them with their very own image/video.
The Future of Instagram Is in Good Hands
Those are just a few of the recent/forthcoming updates to Instagram. It'll be interesting to see what other changes the app has in store for the future. What we do know is that the overall focus will be on bringing more value to users.
Although photo sharing is still the heart of Instagram and probably always will be, the platform is starting to evolve by focusing more on videos, shopping, creators, and messaging. So, don't be surprised to see Instagram start to change. The head of Instagram, Adam Mosseri, wants the app to become more than just a photo-sharing app. And it seems the users of the app are on board and ready for what's ahead.
Looking for more social media tips and secrets? Check out more of our blogs!