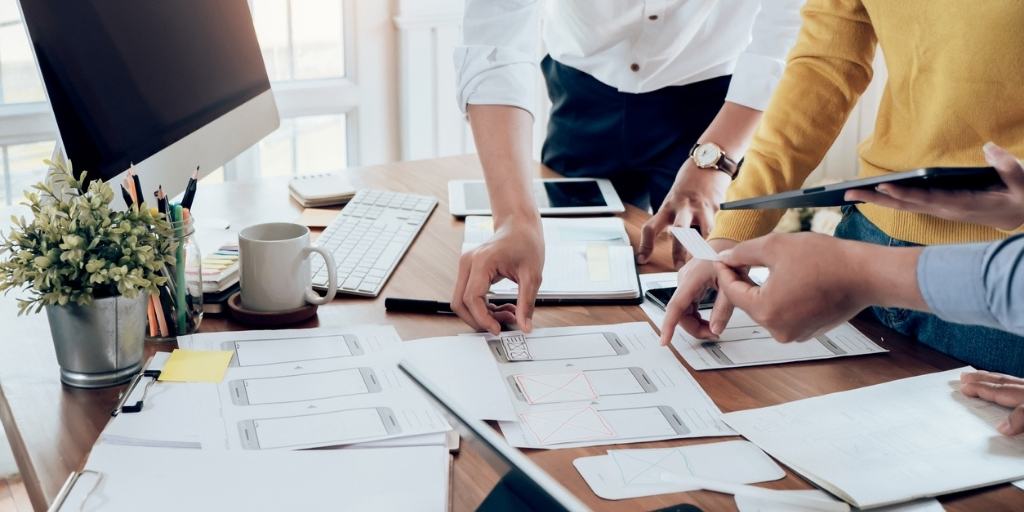 Button UX Design: Best Practices for Creating Effective Buttons
Button UX design is a commonly overlooked website feature. It's a non-issue for most people who don't see its value in enhancing user experience. This article takes an in-depth look at the three factors that define a great button, plus the role they play in improving UX.
UX buttons are styled controls that allow users to complete specific actions such as purchasing a digital product or filling out a form. Buttons are crucial interaction elements that enable the communication between the site visitor and the system. They're instrumental in enhancing the user experience as they emulate interaction with real objects in the physical world.
UX buttons are often used as CTAs since they persuade users to take specific actions on the website. So, the big question is, how do users understand that certain elements are UX buttons? And what steps can you take to improve your button UX design to increase their click-through rates?
This article provides actionable button UX design tips and best practices that you can implement to improve your website. Let's get down to business!
Factors to Consider for an Effective Button UX Design
The best way to insert or indicate a UX button is to use attention grabbers such as visual cues. These visual signifiers help users to determine whether a button is clickable or not. Using the attention grabbers properly is a precursor to getting more users to click your buttons and complete specific actions.
Here are a few critical elements you must consider when designing or redesigning your UX button:
Size
Balancing the button size relative to other web page elements is the first step to creating an irresistible design. In other words, your button shouldn't be too large to impact the trade-off with other related aspects like images and content. Likewise, it shouldn't be too small to miss your users' eyes. After all, the button's goal is to enable interaction between users and the system.
According to MIT Touch Lab studies, you should keep your buttons at least 10mm x 10mm for the best results. And we couldn't agree more since that dimension fits the average size of your fingertips. Besides being pleasant to the eyes, design buttons also need to remain effortlessly tactile among users, i.e., they shouldn't strain to click the button.
Color
Yes, you have inserted a UX button, but does the user know what action they're taking clicking through? Clarity is just as crucial as the button's purpose as far as enhancing user experience is concerned. That's where the color comes in handy!
For starters, you need to create a conspicuous button for your primary action. It should bear a strong visual appeal and be distinct from the rest of the web page elements. For instance, adding a single color to a grayscale UI is perfect for grabbing users' attention effortlessly and efficiently.
For secondary action buttons like "go back" or "cancel," you should include weaker visual effects for two core reasons. One is to reduce or eliminate chances of making errors, and two is to direct users toward more rewarding actions.
Shape
Your button's shape is also a critical issue as far as enhancing user experience is concerned. Shapes have evolved over the years, and presently, there are only two commonly used shapes by UX designers. You can either go for squared buttons or squared ones but with rounded corners.
The latter seems to have more dominance over the former, though, and rightfully so. According to research, rounded corners are easier on the eyes as they empower users to process the information by drawing their attention to the captured elements.
Important note: if you decide to transform from the conventional button shapes, be sure to conduct a usability test to ascertain that your visitors can identify the buttons hassle-free.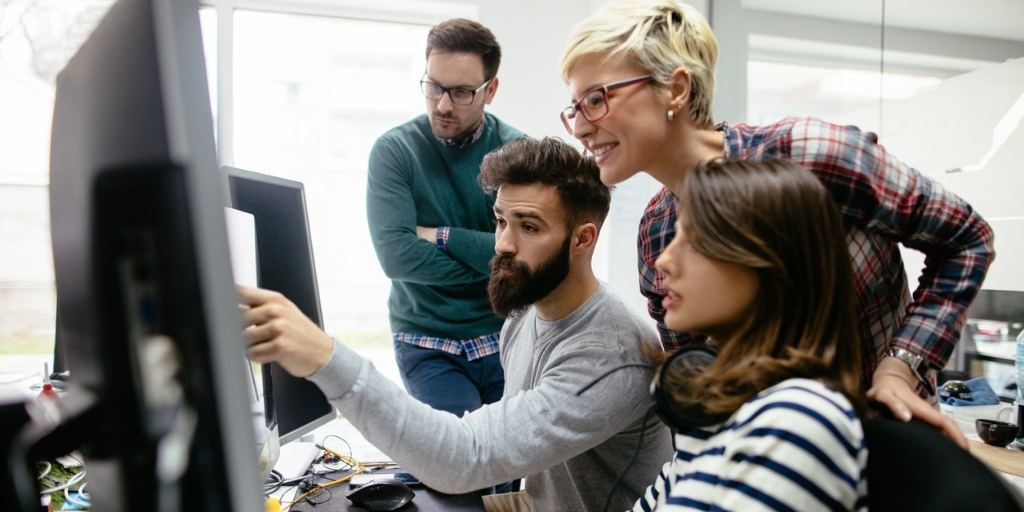 Additional Button Design Best Practices
Effective button design doesn't stop at optimizing the size, color, and shape. Several other website design best practices need your input to create buttons to enhance the user experience further. Here are a few more actions you can complete to create awe-inspiring buttons:
Label Buttons with the Actions They Perform
The UX button is not a place where you provide misleading or generic information – there is nothing more frustrating to users than that. Ensure your site visitors understand what happens upon clicking various buttons. For instance, if you want to include a button allowing users to delete or remove an object, refrain from using "OK" or "CANCEL." Instead, just insert "REMOVE" or "DELETE" inside the button to avoid confusion. If deleting is a potentially dangerous or irreversible action, use a red color to make it known.
Don't Over-Stuff Your Pages with Buttons
If you want to call your users to complete specific actions, don't bore them with the number of buttons available per page. Users are impatient and won't hesitate to exit your page should they sense any desperation from your side to click the various buttons. Just include a sizable number and place them in order of criticality, i.e., putting the buttons with the most critical actions you'd like your users to take first.
Keep the Buttons Consistent Across the Digital Workplace
Button consistency is key to eliminating confusion, which, in turn, enhances user experience. For instance, you should ensure that the design, color, and behavior of particular buttons like 'download' or 'subscribe' are consistent throughout.
Provide Users with Real-Time Feedback
One of the most critical prerequisites for enhancing UX is providing users with direct feedback immediately after they complete specific actions. Providing audio, tactile, or visual cues for various states like disabled, clicked, hover, or normal is critical to this cause. For instance, a download button, once clicked, should display the word "loading" or the progress bar. Likewise, a disabled button should return to normal color once the action is completed.
Final Remarks
Effective button design is the foundation of creating an irresistible interactive system that helps users complete critical actions. And it all boils down to sizing up the buttons appropriately, coloring them to grab users' attention, and shaping them in a manner that's easier to process the information they contain. Other best practices to keep in mind include providing a sizable number of buttons, labeling them with the actions they perform, ensuring consistency, and providing real-time feedback. On a scale of 1-10, how would you rate your button UX design based on the factors and best practices discussed above? Not sure? Get a free website audit to know where you stand today!