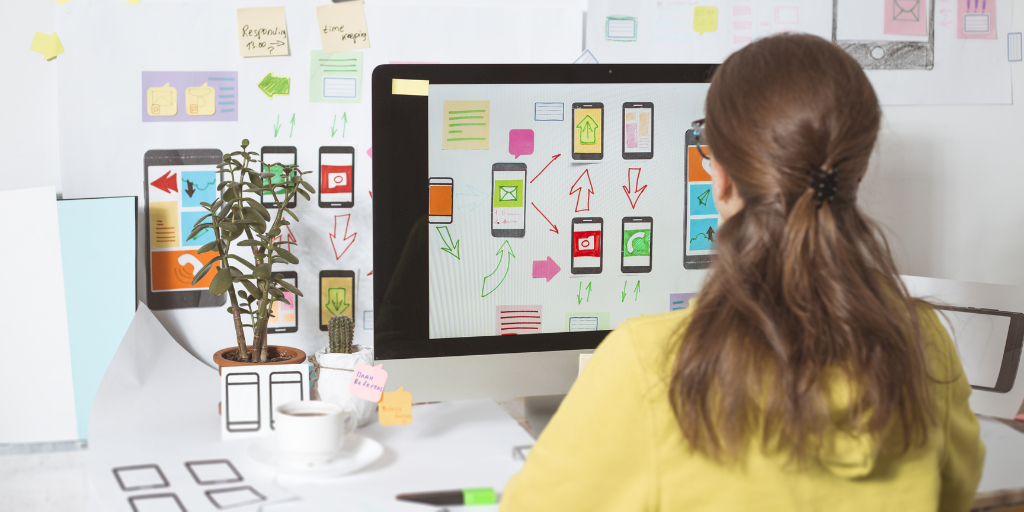 Diving into UI/UX – Part 3: Which UX and UI Tools Are Recommended
Curious about which UX and UI tools are considered must-haves for designing a new website, software, and more? Then you've come to the right place…
One of the greatest minds of the 21st century was quoted as saying, "You cannot mandate productivity; you must provide the tools to let people become their best."
That came from Steve Jobs, and he was certainly right. Access to the right tools not only makes your work easier but also improves the way you work.
Web designers know this better than anyone. With access to the best UX and UI tools, we can achieve outstanding designs that improve the user experience.
In Part 1 of this series, we looked at the importance of UI and UX, especially in web design. We also discussed in detail how to perform testing before you start the build in Part 2. In this third and final part, we're going to bring it all together by looking at some of the best tools to make UX and UI more streamlined and efficient.
9 of the Most Highly Recommended UX and UI Tools
A compelling statistic reported by Toptal indicates that 88% of online consumers will refrain from using a website a second time after they've had a bad experience. And 75% of website users base their assessment of a website's credibility on overall aesthetics.
Obviously, if you want to build a website that users will love for both its design and functionality, you'll need to build it with UX (user experience) and UI (user interface) in mind.
But in order to build that seamless browsing experience, you'll need the right tools. That's why we're going to look at the best UX and UI tools to get the job done beautifully and effectively…
1) Sketch
Known as the grandfather of the UX/UI design tools, Sketch was the first of its kind in the industry. It rightfully deserves a spot on this list of the best UX and UI tools because it's one of those tools that integrate well with many other prototyping tools in the industry.
Here are some of the other reasons Sketch is so well regarded:
It offers a robust array of design-focused features, which makes it easier for designers to achieve their best work with every step of the process.
You can toggle between layouts and views of your web design, customize sizing of various design aspects, and even access an infinite amount of variable and OpenType fonts.
Scaling your design project is easy with a host of reusable components. It also boasts a smart layout that makes adjusting your designs a breeze.
It is built with prototyping, testing, and collaborative features, making it convenient for your whole team to use it.
2) Adobe XD
If you've worked on UX and UI design before, then you already know about Adobe XD, but it certainly needs to be on this list.
As one of the best UX and UI tools around, it is available for free. Or you can explore different plan options if you want to access more features and capabilities.
Available for MacOS and Windows users, Adobe XD is loaded with features. Here are just some of the things you can do with this tool:
Build 3D layouts and designs
Integrate interactive components to your design
Modify components to fit various screen sizes
Gain access to thousands of font styles
And so much more
Whatever design element you need, this tool offers it and there's no need for coding.
3) InVision Studio
Achieve designs that make you feel like a pro with the intuitive UX and UI tools available at InVision Studio.
It claims to be the "world's most powerful screen design tool," and we feel it delivers on that promise. It offers the capabilities and features of 4 tools in one, which will greatly enhance your design arsenal.
Powered by vector-based drawing capabilities, it is easier to achieve flexible layers and to design, animate, and prototype all in one place. Ultimately, streamlining and transforming your ideas into a compelling design is a snap with InVision Studio.
4) Axure
If you're in search of a tool that can build prototypes and specifications suited for your website, Axure is a great choice.
Aside from providing you with a suite of design features, it's also one of the best UX and UI tools to use for documenting your design workflow. Whether you're creating wireframes or diagrams, it helps you achieve breakthrough results when you can document every step of the process.
By noting possible issues of your design workflow, you can speed up and validate the testing of the design, making this tool a lifesaver when working on urgent or time-sensitive projects.
For this reason, the tool is recommended to anyone seeking a blend of attentive design and problem-solving. You can download the free trial to discover why it is the preferred tool for design professionals.
5) Craft
If you're already using Sketch or Photoshop for your designs, you might want to work with Craft, too. This tool is actually a plugin from InVision. It comes with a sync function so you can easily integrate your designs from Sketch or Photoshop.
One of the many reasons UX/UI designers love working with Craft is its access to an infinite amount of Getty and iStock photos. If you want to build visually aesthetic designs, it's possible with Craft.
The prototyping and collaboration tools are a lifesaver, too. Any changes in styling or elements can be accessed in real time for ease of collaboration.
6) Figma
Known as the first in-browser design tool, Figma is one of the most powerful UX and UI tools that designers can get their hands on.
Its rich selection of features means you can do all of the prototyping, designing, and gathering of feedback for your creations in one place.
The constraints feature is a must for UI designers; it automatically adjusts your design to fit various screen sizes.
Then there's the components feature, which makes it easier to reuse certain elements within your design, saving you even more time.
If you want to test out how Figma works, there's a free trial.
7) Framer X
What was once a code-only prototyping tool, Framer X is now one of the best UX/UI tools out there. It's also a reliable tool for testing usability of the prototypes you build.
If you want to stay abreast on the latest design innovations, too, then you'd be pleased to know this one works well with React.
There are numerous plugins available when you use Framer X. This gives you endless options when optimizing your designs and accessing various UI kits.
8) Balsamiq
Balsamiq is a web-based mockup tool that was founded in 2008 with the goal of "helping to rid the world of bad user interfaces."
By using the Balsamiq wireframes, it is easy to develop user interfaces, software programs, and apps that integrate principles from the best UX and UI tools.
This tool is easily accessible to all UX professionals, from developers, to business owners, and product managers. As the industry-standard wireframing tool, it is fast, focused, and efficient.
More importantly, Balsamiq is accessible to anyone, even non-designers. This makes it unique and useful for any website owner or business looking to improve their website's user interface.
9) Google
This may seem like a no-brainer, but let's be honest, Google is certainly one of the best tools out there. While it isn't technically a UX/UI design tool, Google provides access to highly valuable information at the tip of your fingers.
The world of UX and UI design is constantly evolving, and it does so at a rapid pace. Google ensures you have real-time access to the latest tools and information so you can keep up.
As Google is the largest and most popular search engine on the web, you can use it when you're not sure how to approach or work with your design. There's a huge chance you'll find answers and inspiration there.
At the very least, it will point you to the best websites or tools that can solve your problems.
Final Thoughts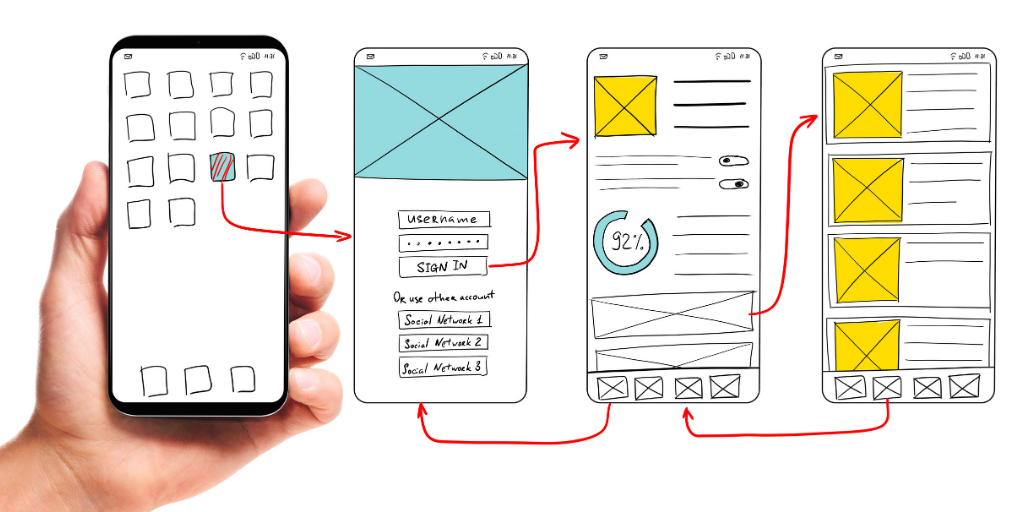 These are just a handful of the UX and UI tools available for designers. While there's no shortage of tools out there, it's important to match the tools with your design ideas.
It pays to do your research, too. If you have to sign up to several free trials, go for it! You need to identify which programs you are most at ease with before you decide on one.
This will enable you to pinpoint exactly what features and capabilities you're looking for. If you're spending dollars on it, you have to make every penny count. Otherwise, you're wasting essential business resources on tools that won't give you the desired results.