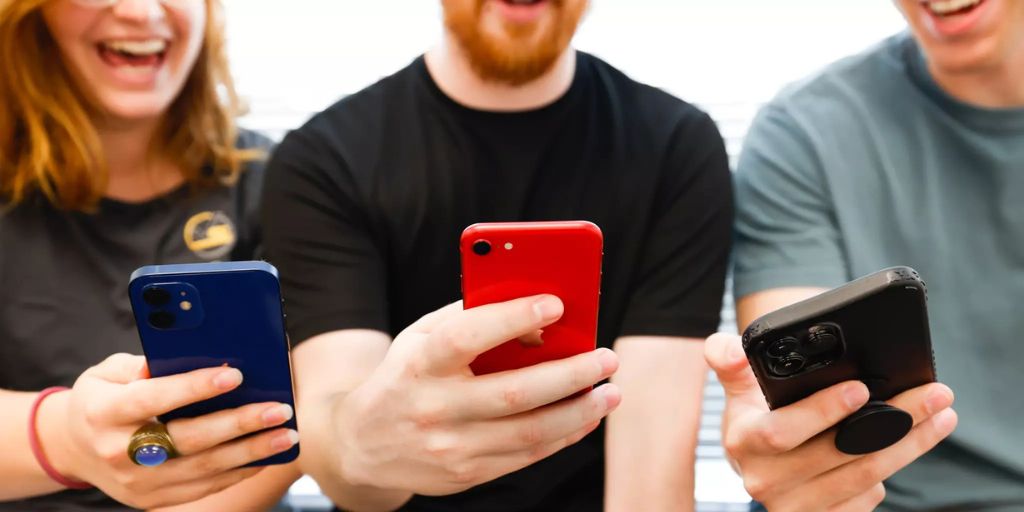 How to Use Instant Experience Ads on Facebook and Instagram to Your Advantage
According to statistics, most people spend roughly 90% of their time on their phone apps rather than actual websites. Besides, loading a page takes an average of 22 seconds, but 53% of mobile users will leave the landing page if its loading time is more than 3 seconds. This news could be discouraging to marketers, but this is where Instant Experience ads come in as the perfect option for marketing strategies.
A landing page that loads on average 15x faster could improve your marketing results exponentially. These ads provide marketers with the opportunity to take advertising to the next level through more captivating ads than a simple single video or image. But like with any new technology, you need to understand the basics, adapt, and determine which ones fit your marketing strategy instead of going blindly all-in.
What Are Instant Experience Ads?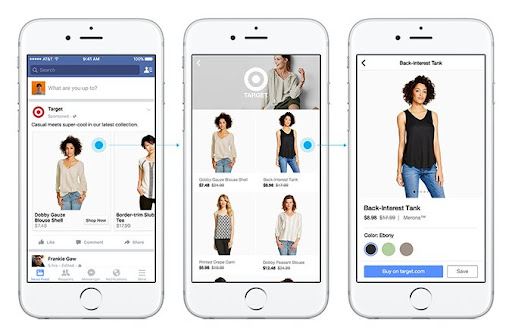 Formerly known as Canvas ads on Facebook, Instant Experience ads are mobile-optimized ads from Meta designed to capture your audience's attention quickly. They are available on feeds and stories for both Facebook and Instagram. Within an Instant Experience, mobile users can watch appealing videos, view various products available in your business catalog, swipe through carousels, explore photos and images with tagged products, as well as tap buttons leading to web landing pages – all in one ad.
The mobile ads on most social media channels are usually straightforward. Mobile users simply click on a link after seeing a slogan or image they like. The link then takes them to a Facebook shop catalog, online shop, or a sign-up form. On the other hand, Instant Experience ads are more immersive and add an extra step, which is better than these conventional mobile ads.
When users see an Instant Experience ad at first, it appears like a normal image or video ad, but when they tap on it, it opens a full-screen content page that can be fully customized. Users can explore the images, text, and videos, as well as augmented reality (AR), and even possibly get a link to the brand's website or online shop.
Once you run your ad, you can use Instant Experience metrics, including view percentage, view time, and more, to analyze your results.
Instant Experience ads are easy to create, load instantly, and work best for any campaign goal.
Here's how Instant Experience ads work:
The ads appear as regular video or photo ads in a user's stories or feeds
The user clicks on the advertisement
The link opens a full-screen mobile landing page
These ads can serve various marketing objectives since they grab the target audience's attention fast and often, they use clear, catchy copy, and they have high-quality, engaging visuals. Before creating an Instant Experience ad, you'll need to choose a campaign objective.
Instant Experience can be used with the following objectives:
App downloads
Brand awareness
Landing page or store traffic
Reach
Engagement
Video views
Catalog sales
Conversions
It's important to note that the campaign objective you choose will dictate which template options are available for you to choose from.
Understanding Instant Experience Ad Templates
When mobile users tap on an Instant Experience ad, they're directed to your brand's marketing screen, which you can build from scratch or use one of the Instant Experience readily available templates.
1. Instant Storytelling – Create a memorable narrative about your business with an Instant Storytelling template.
2. Instant Storefront – This template allows you to advertise multiple products in one place in the form of a grid.
3. Instant Customer Acquisition – If you need to prompt your audience to take action and buy products with a mobile landing page, this is the best template option for you.
4. Instant Form – This template is best for collecting users' contact details.
5. Instant Lookbook – Showcase your products in photos using the Instant Lookbook template.
How Can You Use These Ads to Your Advantage?
Most marketers are fairly knowledgeable about the standard ad formats such as page post ads or carousels and sidebar ads on Facebook. However, Instant Experience ads are a lot better.
They allow you to combine various media and assets into one experience instead of a single carousel or image in a regular mobile ad. Therefore, you can utilize multiple ads to benefit your business campaign.
Use Instant Experience ads to:
Instantly capture the attention of your customers using a full-screen customized page.
Tell an engaging story about your brand with creative elements, descriptive text, buttons, as well as links.
Connect your catalog with your chosen template to highlight your products using appealing visual experiences.
Add more information and content to your ad to fully develop the message. You can even link two or more ads with Instant Experience.
Facebook Instant Experience ads allow you to create a custom target audience based on those who viewed without clicking and those who viewed and clicked.
How to Create Instant Experience Ads
To create Instant Experience ads, follow these steps:
Step 1. Go to the Ads Manager
Step 2. On the Campaigns tab, click on Create button.
Step 3. Choose Your Objective
Step 4. Create Your Ad Set by customizing your audience, budget, and other aspects of your ad set.
Step 5. Choose Your Ad Format: Single image or Video, Carousel, or Collection.
Step 6. Check the Add an Instant Experience box just below the format
Step 7. Create Your Instant Experience Ad by using the available templates or building a custom Instant Experience.
Let Viral Solutions Help
All in all, you could think of an Instant Experience ad as an information leaflet, a sales presentation, an online article, or even a brand newsletter. The only difference is that the experience happens on the Instagram and Facebook mobile apps, accessing users' ad reach and analytics. Running an Instant Experience ad can be an excellent strategy for attracting your target audience to connect to your brand deeply. Of course, marketers need to consider many other critical factors for a successful Instagram or Facebook ad campaign. For instance, you need to set SMART goals, create accurate targeting, and coordinate with a professional team for results. Contact us if you want to take your business to the next level with proper marketing.