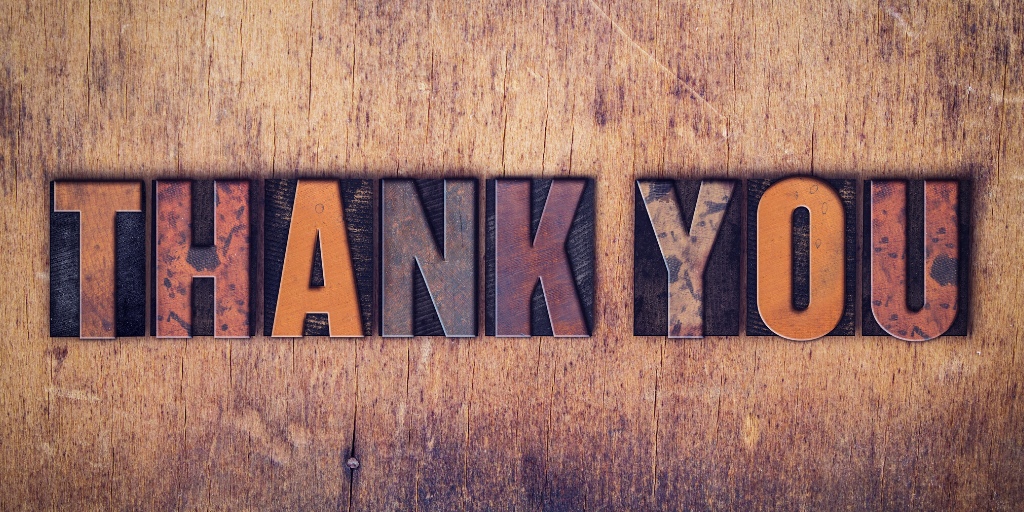 Donor Recognition: Why and How to Thank Nonprofit Donors
In order to fulfill your organization's mission, you need support—not only from dedicated staff members but also from nonprofit donors. After all, those who choose to give play an important role in helping you change the world.
They play an important part in your story.
Yet, I see a lot of organizations missing the mark when it comes to donor recognition, failing to demonstrate their gratitude to the people who have contributed to their cause.
As a result, they often lose support from those who started off excited and passionate about giving…
You've worked hard to build a relationship with every donor, and you deserve to see each one of those relationships thrive!
That's why you need to make donor recognition a top priority.
What Is Donor Recognition?
In short, donor recognition is the way you thank nonprofit donors for supporting your organization. It's any action you take or gift you give to express your appreciation to those who help further your efforts to change the world.
It's the…
Email you send once a donation has been made
Personalized note you mail to each donor
Social media post you create to highlight donors
Donor recognition focuses on acknowledging those who have seen the value in what you do and have chosen to give to your cause.
Moreover, it's an essential part of bringing donors further into your story and encouraging them to be as committed to your cause as you are!
Why Is Donor Recognition Important?
Donor recognition is important for a number of reasons. For example…
1) It shows that your organization truly cares.
When you recognize nonprofit donors who have contributed to your cause (no matter the amount), it shows that your organization values everyone who gives. It demonstrates your commitment not only to your cause but also to those who support your cause.
2) It helps strengthen relationships.
By practicing donor recognition, you can not only strengthen relationships but also increase retention. Even a small thank-you can go a long way toward making nonprofit donors feel like they're an important part of your story—a story they want to help move forward!
3) It encourages involvement from others.
In the process of acknowledging those who have given to your organization, you can also garner support from others. When people see that their friends, family members, or coworkers are giving to a cause, they're more likely to believe it's important enough to get involved themselves.
The Dos and Don'ts of Donor Recognition
It's worth noting that, although it's crucial to practice donor recognition, there is a wrong way to go about it.
Ultimately, your messaging should be responsive and relational. And you should always strive to nurture the relationships you've built.
To help you out, here are a few dos and don'ts when it comes to donor recognition.
Do…
Personalize messages
Respond to donors promptly
Respect your donors' privacy
Keep your donors updated
Don't…
Fail to acknowledge small donations
Be generic in your messaging
Forget to be transparent
Ask for another donation immediately
7 Ideas for Thanking Nonprofit Donors
One of the great things about donor recognition is that it gives your organization the opportunity to get creative!
Below are just some of the ways you can acknowledge nonprofit donors and thank them for contributing to your cause.
1) Feature Donors on Your Website
When it comes to donor recognition, there's no better place to start than your website.
Why?
Because in addition to publicly thanking those who have already given and strengthening those existing relationships, you can demonstrate to newcomers that you value your nonprofit donors.
How you decide to feature donors is up to you—on a scrolling section on your front page, a special wall of honor, etc.
2) Create a Thank-You Video
Visual storytelling can have a powerful impact on nonprofit donors. So, consider creating a video in which you thank those who have contributed and show how their donations are being used. Doing so can engage your donors, stir their emotions, and demonstrate transparency.
3) Send Personalized Emails
Chances are many of your nonprofit donors will be giving online. In that case, you should send personalized emails within 2 days that…
Acknowledge their contribution
Thank them by name
Explain how contributions will be used
4) Mail Handwritten Notes
You should never underestimate the value of handwritten notes, as they can help in creating a more personal connection between your organization and your nonprofit donors.
If you have your donors' mailing addresses, think about sending a personalized, handwritten note to each of them. And have those on your board and/or staff sign it for an added touch.
5) Provide Donors with a Gift
Giving supporters a small token of gratitude is often recommended for donor recognition. In addition to acknowledging their donation, it also gives them something they can display to others!
Depending on your organization's budget, you could provide donors with…
A window decal
A water bottle
A calendar
A t-shirt
A key chain
Just make sure that it's both practical and relevant to your organization.
6) Highlight Donors on Social Media
Although you must respect your donors' privacy and wishes, you can highlight individuals on social media who have given you their permission.
Consider making a fun graphic or video and posting it to your social media accounts, tagging those who contributed. Or, create a simple post listing your donors by name and thanking them for giving.
Even a simple shout-out can remind people of how good they felt when they contributed and strengthen the relationship you've built with them.
7) Host an Event for Donors
If you're able to, hosting an event is an excellent idea for donor recognition. It allows you to meet with donors face-to-face, learn more about them, and thank them personally. Further, it provides an opportunity for your donors to socialize with one another, fostering a sense of community and camaraderie.
Takeaway
Donor recognition is an essential part of maintaining support for your organization. But more importantly, it's the best way to strengthen the relationship you have with each one of your nonprofit donors.
When you acknowledge those who contribute, you bring them further into your story and keep their passion for helping your cause high.
So, recognize each and every one of your donors, and work together to fulfill your organization's mission!