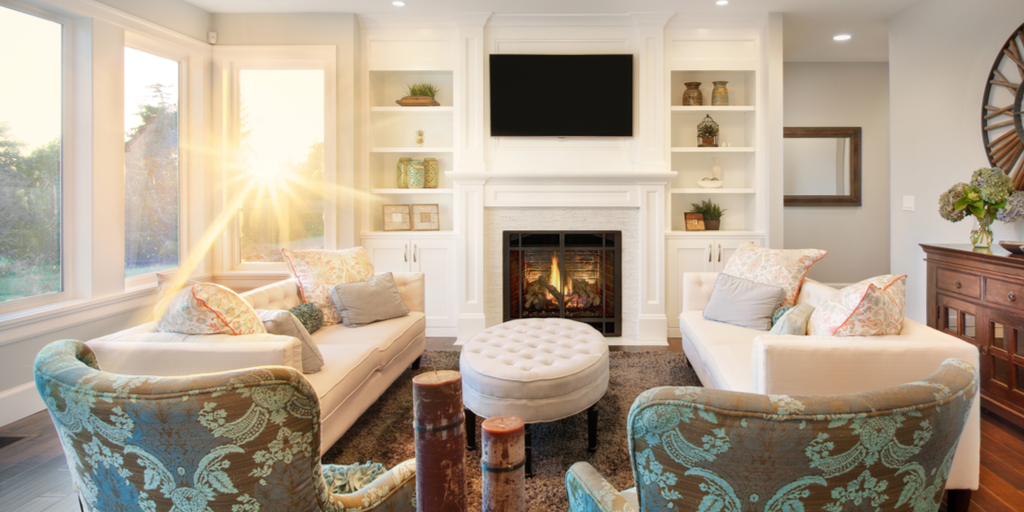 Luxury Real Estate Staging: How to Appeal to Potential Home Buyers
How to Sell Luxury Real Estate
When it comes to selling luxury real estate, your potential client wants to envision their beautiful furniture in the home. They want to imagine their own photos and artwork. This is why it's so critical to have the house or condo adequately staged.
Professional Listing Photos
Just as important as the staging are the photographs you use to advertise the property. The time you spend on luxury real estate staging goes to waste if you're not showcasing that in your listing photos.
It's always a good choice to hire a professional photographer to take staged photos so your prospects get a real feel for how happy they will be in the home before they even look at it. In fact, 77% of buyers' agents said, "staging a home made it easier for a potential buyer to visualize the property as their future home." This is especially important when selling high-ticket luxury real estate.
Virtual Tours
Technology has made the job of selling real estate a lot simpler if you know how to use it. You can bring your potential client right through the front door using virtual tours and virtual reality. This method takes all the guesswork out of making a decision.
If you take all of these steps toward offering as much as possible to your potential client, you know when they call and say they're interested that they love the property already.
This is another reason why high-quality staging is so important when selling luxury real estate. When someone is going through a virtual tour, they can see all the beautiful furniture arranged in an open and flowing design.
How to Perform Luxury Real Estate Staging
In this section, we're going to cover everything you need to know about luxury real estate staging and how you can implement this in your business to help drive sales.
1.   Neutralize everything
The first thing you should do when staging a home ensures that you are appealing to as many of your prospective clients as possible. If the previous resident had children and two of the bedrooms are designed that way, you may want to consider staging those bedrooms in a more neutral way so that someone without children could envision the rooms as an office and guest bedroom, respectively.
If someone is still occupying the property you are selling, it's important to remove any personal photographs and replace them with neutral artwork.
2. Open up the rooms
You can become very focused on the amount of furniture and where you are going to put it, but try to pull back and focus on less furniture placed strategically. You want the whole house to flow nicely and not feel cluttered or cramped.
Putting too much furniture or leaving too many personal items in the house during showings can make it look small or overwhelming. It is even important to clean out walk-in closets to make them appear more spacious.
USA Today performed a survey and proved that "60% of homebuyers would pay more for a home with a walk-in closet." This shows the importance of closets in the home-buying process.
3. Go to nearby open houses for inspiration
If you are having trouble figuring out ideas for your staging, go check out what other people are doing nearby. Find an agent who is staging to sell and check out their work. This also gives you a good idea of how your property is stacking up against the competition in your neighborhood.
Luxury real estate staging works in all properties, but it helps to have a blueprint to follow.
4. Maximize curb appeal
First impressions matter, and people are going to make assumptions the second they pull up and see the house. If you are selling luxury real estate, your potential client's eyes need to pop when they first see the property.
This is done through lush landscaping, new and high-quality hardscaping, and a cohesive entrance area. Having things like a grand entrance with a beautiful front door can set the stage for the rest of the tour. You want the first impression to be a good one.
5. Showcase the rooms that sell
This is a critical step in the staging process. The kitchens and bathrooms sell the house, so put a significant portion of your effort into those rooms. Make sure you are not cluttering up the countertops—leave them open and highlight things like a bright backsplash. Include clean and neutral linens in the rooms.
If the home has nice stainless steel appliances, consider hiring someone to come in and buff them up so they are perfectly shiny for your showings.
It's also worth doubling down on the unique features of your property. Take a look at the home as a whole and find something that is a distinctive selling point. If the property has a great view, make sure the windows are immaculate. If the property has a beautiful walk in shower, make sure it's clean and invite people in.
6. Push the lifestyle
This is especially important for the luxury real estate market. You want to make sure you are giving off the right vibe when staging the property. So, you want everything throughout the entire home to flow properly.
The colors and wall coverings all the way down to the fixtures should give off a cohesive vibe. What price range and what market you are in will determine that vibe, but it's critical to make sure that everything makes sense.
For example, if you are selling a luxury condo in New York City, you may go for an industrial look with neutral wall colors and pop accents such as bright red pillows or artwork. If you are selling a vacation property in Key West, the design would be much more refreshing and relaxed.
Staging is key when selling any type of property, but it's especially important for those with luxury listings. Investing the time and money into staging for photography, virtual touring, and walk-through purposes can yield a larger ROI, so make sure you're doing all you can to make a property more appealing to potential buyers.