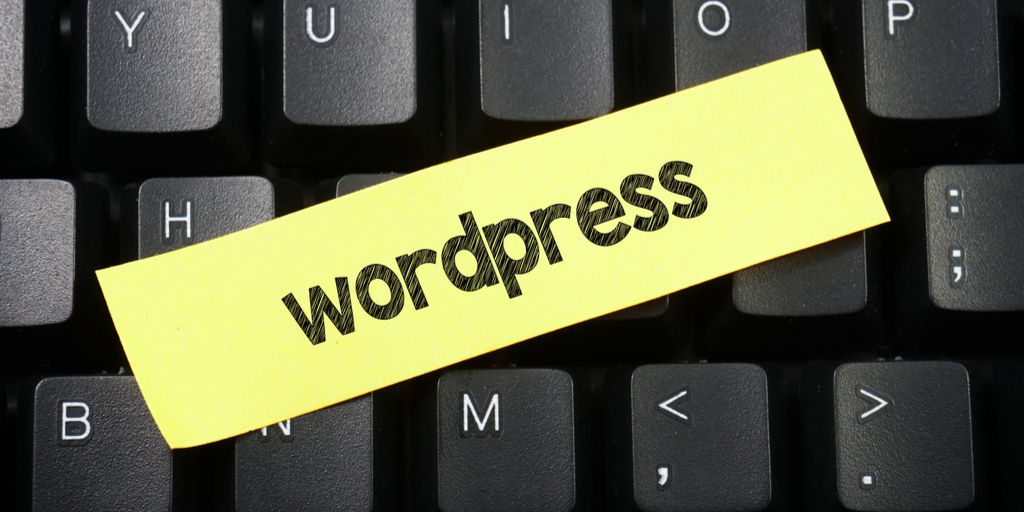 9 WordPress Tools & Plugins You Should Consider Using
Running a website can be easy, or it can be difficult. It all comes down to the tools you use.
WordPress provides a relatively easy way to create a website, and with all of the WordPress plugins out there, you can pretty much achieve everything you need and want to do with your website.
The problem is there are too many WordPress tools and plugins available. Sifting through all the options, reading the reviews, and comparing them all takes a boatload of time, and unless you crave a good research project every now and then, we're assuming you'd rather be running your business.
So here you go… We've sifted through the noise and pulled out 9 of the tools we feel are most valuable for WordPress users right now. These plugins will not only improve your website and probably your bottom line but also save you time and make your life easier.
9 Valuable WordPress Tools & Plugins That Will Improve Your Website & Make Your Life Easier
Every site needs an SEO plugin, and Yoast SEO is arguably the king of them all. It makes it super easy to optimize your site; all you need to do is follow their suggestions and get the light to turn green.
(Of course, we still recommend that small business owners get a crash course in SEO here and here.)
Plus, with this plugin, you can set up XML Sitemaps, create breadcrumbs, avoid duplicate content penalties, and set up canonical URLs. Best of all, it is free!
There is a paid version as well, which is well worth the small investment ($89/year for one site) because it offers some pretty cool things, including multiple keyword optimization, internal linking suggestions, and insights tools, as well as local SEO and video SEO.
One of the most important aspects of SEO these days is maintaining fast load times. This free plugin compresses the files on your site into a format that improves load times. It offers browser caching, optimized progressive render for quick page rendering, as well as the ability to minify and perform HTTP compression of HTML, CSS, JavaScript, and feeds.
What sets this plugin apart from all of the other caching plugins available, as quoted by Frederick Townes, the creator of W3 Total Cache, is that "it's the only plugin designed to optimize all practical hosting environments small or large. The options are many and setup is easy."
If you like to customize your site beyond what your WordPress theme offers but you don't know CSS, this one is a gem! As you probably know, one little error in CSS code can be the kiss of death. With this WordPress plugin, you don't have to worry about that, and you don't have to hire an expensive website developer to make your changes. Pricing starts at $25/year for one site and comes down considerably if you have multiple sites.
Chatbots are all the rage right now, and the great thing is that LiveChat makes it incredibly easy to add this high-tech functionality to your WordPress site. Subscriptions include a handy WordPress plugin for WordPress users. LiveChat offers a ton of awesome features, such as:
The ability to customize the chat window
The ability to engage customers first before they reach out to you
The ability to see and control all of your conversations using one dashboard
The ability to view the complete chat history of all chats
The ability to know when to react to conversations with an at-a-glance look at how long each person has been waiting
The ability to receive feedback from the people who use your chats
Another great thing is that it allows you to integrate your LiveChat analytics with your Google Analytics account so that you can better understand how it is working for you. Pricing ranges from $16-$149/month per logged-in agent.
If you offer appointments or consultations, this WordPress tool is a great way to keep it all on your website, making it convenient for you and your clients. It allows you to embed appointment booking forms on your website from which clients can see what times you are available and schedule their appointment. From there, it syncs with numerous calendars, including Google, iCal, Android, and Outlook.
Another nice feature is the customization that is available to you, allowing you to match your booking forms to the look of your site. Plus, you can even accept payments right then and there when a booking is created if you prefer payment upfront. BirchPress is free with several different premium options.
Wordfence is a firewall and malware scanner that protects your site from malicious attempts and security issues. When you look at all the WordPress tools for security, this one stands out since it is touted as being the "most comprehensive WordPress security solution available."
Some of the main features include Firewall protection, malware scanning and blocking, login security, and real-time traffic monitoring that includes not only humans but also robots, 404 errors, logins, logouts, and more. Because it's in real time, you can address any possible security threats immediately to avoid any big issues.
Now, with their new Wordfence Central, you can manage the security of all of your websites from one main dashboard, which can be a huge time-saver if you have several websites. Wordfence is free with a premium option.
As far as WordPress tools go, this one is pretty unique. It offers an easy way to create and sell stunning online courses through your website, allowing you to incorporate quizzes, and award certificates, points, and badges.
You can choose to set up one-time purchases, subscriptions, or memberships. You can create bundles, and you can choose to unlock content as the students advance or you can open the whole course up to them at once.
There are many services that allow you to do this kind of thing, but not from within your own site. Pricing ranges from about $200 to $370 per year, which is a small investment if you look at everything you get.
You want to include images on your site for visual appeal and to spark an emotional cord, but images are often the biggest culprit of slow site speeds. Image compression is extremely important for SEO because it allows for much faster website speeds.
With the Smush plugin, you can keep your images and you can keep the quality of those images too by compressing and optimizing them. It does that automatically as you upload them to your site, which is a huge time-saver and headache-reducer. Of course, you can also use the manual option or the bulk data option should you need it. Smush is free!
When you code your site for schema markup, you not only draw attention to your listings in the search results but also boost your SEO. It produces rich snippets that include ratings, images, videos, prices, and more so that people are more likely to find your link and click on it. Plus, it helps your content to show up properly on Facebook.
Hiring someone to set up schema markup can be expensive. Fortunately, this WordPress tool makes it an easy DIY solution, and it's free! It allows you to select the post type (article, video, event, product, etc.) from the meta box, then you fill out the details it asks for, and boom… you've got a rich snippet!
3 Bonus WordPress Plugins We Just Had to Include
Updraft WordPress Backup – If you don't have automatic backups set up, this plugin is here to help! It is free with a premium option.
Google Analytics Dashboard for WP– With this plugin, you can view your Google Analytics data from within your WordPress dashboard, which is so convenient. And, it's free!
WP-Optimize – This plugin performs database cleanups on your site so that it runs at max efficiency, boosting SEO and keeping visitors happy. It is free with a premium option.
In Conclusion
With these 9 tools, you'll be able to automate so many of the things that usually come with either a lot of time and aggravation or a hefty price stamp. But there is one important point that we do need to leave you with…
Too many WordPress tools can actually slow down a site and negatively affect user experience, so it's important to choose wisely, and especially when you are rebuilding a site, enlist the help of a knowledgeable web design team. The pros are pros for a reason – they know how to ensure your site runs efficiently and brings you business.