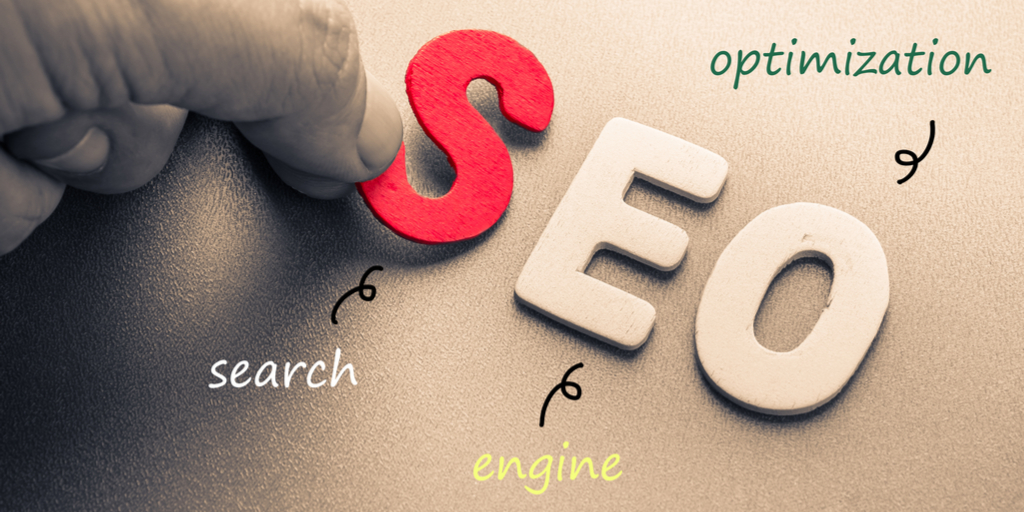 How Does SEO Work? OFF-Page SEO Tutorial for Small Businesses (Part 2)
You've optimized your web pages and posts for SEO. You've properly placed your keywords, improved your site structure, and ensured the readability of your content.
So, why isn't your site ranking on page 1 yet for your main keywords?
If you've dotted your I's and crossed your T's when it comes to on-page SEO and you've seen some improvement in your rankings but still aren't where you want to be, it is most likely because you've been neglecting the other side of SEO for small business: off-page SEO.
On-page and off-page SEO go hand in hand, and you can't expect to get amazing results simply by doing one or the other. In a recent article, we outlined the best practices for on-page SEO. In this article, we will focus on off-page SEO for small businesses. Let's get to work…
How Does SEO Work? The Off-Page Elements You Need to Know
Off-page SEO is really all about building a healthy backlink profile. That doesn't mean hiring a company to add thousands of links to your site overnight. A "healthy" profile is one that includes the following factors:
A Good Number of Domains Linking to Your Site – In this case, "a good number" refers to having more than your competition.
A Good Number of Pages Linking to Your Site – Since these are pages, they can come from the same domains. Again, having more than your competition is a key to beating them in the SEO game.
High PageRank of the Pages Linking to Your Site – A higher PageRank holds more weight with Google, and sometimes links from pages with low PageRank can actually work against you. Basically, sites with higher PageRank tell Google that your backlinks are high quality.
Link Relevancy – Your backlinks should be related to the content on your site.
A Well-Rounded Link Portfolio – Dofollow links are what matter to Google. Nofollow links (which tend to come from forums, blog comments, etc.) are not a ranking factor, although it is important to have a well-rounded portfolio of links because diversity of link types demonstrates that you are not trying to fool the system.
The Age of Your Links – You can't just build up a bunch of links one month and then never build anymore. Your backlink profile needs to grow at a natural pace and continue growing.
Performing a Backlink Analysis
The best first step when it comes to building a backlink profile is performing a backlink analysis on your own site and your competitors' sites. This helps you understand where you are starting from and how hard you will have to work to catch up to your competitors. It also provides ideas as to where to start getting links.
You can use a tool such as Ahrefs, SEMrush, or Moz to do this. Though these tools do cost money, they are well worth the investment. But there are free tools such as monitorbacklinks.com that you can use as well.
Off-Page SEO Techniques for Small Business
There are a number of ways to build a healthy link profile, but know one thing: There are no shortcuts. You can't hire a company to get you tons of links in a day or even a week.
Link building takes time and diligence, but if you've got your on-page SEO set up right, you are likely to start seeing results within a couple months by adding some link-building methods into the mix.
So, let's look at the best ways to build a healthy backlink profile now, and just keep in mind that you will want to choose several of these so that you create a well-rounded profile.
Guest Blogging
Some of the most solid, high-quality links you will attain are the ones that you build through guest blogging. These links demonstrate to Google that you have earned them. Plus, it increases exposure to your website.
The best place to start is to look at your competitors' backlink profile and see what links they gained through guest blogging. Then you know those sites are likely to accept guest posts from you. Make sure you supply high-quality content that is original.
Typically, the only links you will acquire on these posts are in the "About the Author" section, but that's okay—it's still an incredibly high-quality link (as long as you are choosing high-quality sites to write for).
Online Directories
No backlink profile is complete without online directories, but keep in mind not every online directory is worth having a link on, so go for quality instead of quantity. Submit your company to reputable online directories such as Google My Business and Apple Maps Connect, and make sure you include a link back to your site in your business profile on those sites.
Broken Link Building
You'll need to invest in a tool such as Ahrefs to perform this SEO method because their backlink report shows you which links are getting a 404 error. These broken links are goldmines for marketers because it creates a win/win scenario.
No one wants broken links on their website because it provides a poor user experience, so by letting a company know they have a broken link on their site and providing them with a simple solution to fix it (a link to content on your site), you are a welcomed intrusion.
Obviously, for this to work, you'll need to offer content that makes sense for them to link to, and the easiest way to do that is to search for broken links that relate to content you already have on your website.
Image Link Building
There are many ways to use your images to get backlinks. Of course, these tactics are only for unique graphics that you have created. Here are some of our favorites:
Getting a Link Where It's Due – A lot of people use images from Google Images not realizing the owner of the image holds the copyright. By doing a search in Google Images for the URL of one of your images, you can see what sites are using your image. Then, you send them a friendly email telling them that they need to give you credit by linking to your site. You can use a tool like Report to automate this process.
Post Your Infographics on Infographic Directories – Sites such as ly and topinfographic.com are great places to upload your original infographics. The links you receive there aren't the best, but they help round out your backlink profile; plus, this approach increases your exposure and might inspire others to link to your infographic as well.
Post Your Infographics on Pinterest – People love infographics on Pinterest, and they are shared over and over again. Make sure you include your URL in the Pinterest post description so that you get the backlinks.
Offer Up Your Images – Find websites that would benefit from your original photos and contact the site owner offering them full use of your photos with no need to credit them if they add one credit and a link on the home page of their site (home page links hold more weight than links on other pages).

Link Outreach
Sometimes asking is all it takes! This is true in everything in life, and gaining backlinks is certainly not an exception to the rule. So, try this approach:
Google the keywords that relate to a post you have already written.
Find quality web pages and contact them to ask if they will add a link to your post in exchange for a share on your Facebook page or a link on your resources page.
Social Media
Facebook, Instagram, Pinterest, Twitter, LinkedIn, and other social media sites can provide strong backlinks; therefore, it is one of the most common-sense ways to build links since you are probably already doing some social media marketing for your business anyway.
Post your blog posts on social media and offer other resources from your site that can help your followers. As long as you always do it in a way that is beneficial for your followers, you'll gain interest, which means you can keep posting more links to your site.
Forums and Blog Comments
Don't forget to show Google your link profile is legit and diversified by getting some nofollow links too! That's where forums, message boards, Reddit, Quora, and blog commenting comes into play. Just do a search for your keyword and choose relevant sites to interact on. Always follow the rules of each community and provide valuable insights. Otherwise, you will be perceived as a spammer.
By choosing 3 or 4 of these off-page SEO approaches and setting aside time each week to dedicate to them, you're sure to notice an improvement in your rankings. Who knows, first-page results might even come knocking!