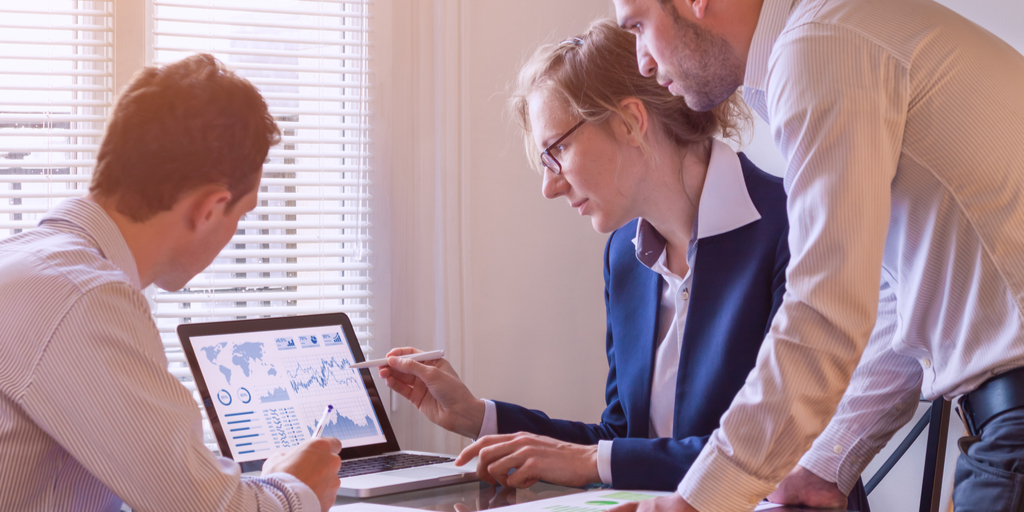 What Marketing Metrics CMOs Use & Why You Should Take a Closer Look
We live in a time when we have almost unlimited opportunities available to us in the marketing arena. Never have there been so many ways to reach a target audience before with as much accuracy and targeting capabilities.
At the same time, it has become difficult to manage it all. Marketing tactics are advancing at the speed of light, and it's hard to keep up. There are so many different avenues a company can take to market their business that it can become a muddy array of jumbled-up data and disconnected systems, making it impossible to translate it into actionable marketing metrics.
The effects of this are far-reaching, and it is especially obvious when we look at the gaps and disconnects that are occurring within our marketing metrics. The debate between brand awareness and ROI/CLV is one of the more pressing issues to look at…
Brand Awareness vs. ROI & CLV
CMOs and CEOs have an ongoing, internal struggle with one another. CMOs want to raise brand awareness, but they need to justify their marketing spend to CEOs based on return on investment (ROI) and customer lifetime value (CLV).
Rightfully so, business owners and CEOs want to know that their marketing efforts are delivering a high ROI, and they want to retain their customers and acquire new ones while maintaining profit margins. That's why having ROI and CLV data is so important.
So, here's the problem…
Brand awareness is important, of course, because when people recall your brand, they are more likely to become customers. But many CMOs fail to measure the data that really matters to the numbers guys and gals. They aren't finding a way to show the CEOs and business owners how the awareness they create translates into dollars and cents.
The Proof Is in the Survey
The Gartner CMO Spend Survey 2018-2019 polled 600+ CMOs in North America and the U.K. in an effort to determine their marketing priorities and budget allocations. Here are some of the findings:
Technology over Talent
A huge part of marketing budgets (29%) is now being allocated to marketing technology (martech), which is even higher than what is being allocated for salaries. This is alarming because limiting a company's talents reduces their ability to properly utilize the tools they are investing in.
Web content management, email marketing platforms, and digital marketing analytics platforms are some of the biggies in the latest martech spending, but not having the talent in place to integrate these systems and the data to properly monitor them will more often than not mean that these large investments will fail to deliver what they promise.
The Most Important Marketing Metric, or Is It?
The metric that is considered most important and is tracked most by CMOs is awareness, which comes in at 12%, while ROI lags behind at 7% and CLV is disturbingly low at 1%. While 57% of CEOs are willing to invest more in marketing, their budgets are being put at a tremendous risk since their marketers continue to give priority to awareness metrics over ROI and CLV.
The Innovation Gap
63% of CMOs plan to increase their innovation budgets this year, but it seems they are doing that to fill a gap. For instance, they indicated that they'd like to be at a 4.3 out of 5 for innovation maturity, but they only scored themselves at 2.2. It needs to be pointed out, though, that having a gap that large can lead to poorly designed innovation projects that flop.
Customer Experience Disconnection
Customer experience (CX) showed up in the top 3 vital marketing capabilities in this year's survey, with 18% of marketing budgets being allocated to it. At the same time, however, customer retention, growth, and acquisition have fallen behind technology and innovation. This is a major disconnect since customer experience is simply an extension of the value customers obtain through a company's efforts to acquire, retain, and grow customers.
Summarizing the Data
Based on this research, it is clear that there are tremendous disconnects between what is being invested in and measured compared to the results companies are expecting to achieve.
CMOs are focusing on marketing metrics that have little meaning outside of the marketing department, and when company leaders cannot constitute their marketing budgets with hard proof, they jeopardize the success of their companies.
Plus, there are too many gaps and disconnects between what they want and what they are capable of achieving at the moment.
How to Get Real Insight into Marketing Metrics
Measuring brand awareness is challenging because most CMOs don't know how to measure brand awareness in a way that proves ROI and CLV. But that doesn't mean it can't be done!
The thing is that measuring awareness alone won't deliver the data that the business owner wants. Instead, business owners need to be sure that the CMO is capable of using technology and data to track what the most lucrative growth strategies are so the awareness that is built leads to ROI and CLV. But more than that, CMOs must also be able to coach the business owner on those metrics and translate them into dollars and cents.
This is where Viral Solutions is ahead of the curve when it comes to marketing…
Listen, we've been there and done that through several years of marketing and countless combined team member hours researching and earning certifications about what motivates human behavior when it comes to engaging, converting, buying, and ascending.
We're huge advocates for data-driven marketing. Because we are constantly looking at data to ensure our efforts are taking a client in the right direction, we've learned how all of these marketing metrics relate to one another. As such, we're able to coach business owners on why we measure what we do, and how certain metrics such as awareness lead to the ones they really care about. We use that data to inform all of our decisions regarding website design, sales copy, ad format, email content, email send times, etc.
This is unique, as most marketing agencies still use awareness alone as a metric. This is because they look at their "job" as simply being able to create brand awareness without really digging into what comprises awareness.
Since what CEOs really want is a higher ROI and CLV, they often think that marketing agencies don't have what it takes to move their business forward, and they aren't always wrong in that regard. That's why we have mastered the data and tech end of things at Viral Solutions so that we can track what the most lucrative growth strategies are. That way, the awareness we help generate leads to ROI and CLV.
In Summary
CEOs and CMOs need to come together and look at what they are good at and where there are gaps, as well as whether the ways they are trying to fill those gaps will actually work. When you take a hard look and realize you aren't producing the marketing metrics your company needs to move forward effectively, it's time for some outside help.
Most companies haven't mastered the art and science of marketing metrics, and struggling to do something so colossal in-house is one of the best ways to fail. It's not an easy nut to break, and it takes mountains of trial and error. We've already done all of that though. Give us a shout and let's chat about how we can help you benefit from our experience.