How Small Businesses Should Adapt to Meet Their Customers' Needs
If you own a small business, making it evolve to meet customer needs is an excellent way to keep it competitive and relevant in the marketplace. Here are some practical tips for doing that.
Act on Customer Reviews
Customer reviews can provide clues to what your business does well and where it needs to improve. Spend time looking at that feedback and spotting the associated trends. Evaluate what you could provide most readily based on customer desires. When it's not possible to make quick changes, take the feedback into consideration for what you may do over time.
Maybe you own a popular deli, and people consistently mention that they'd love it even more if you sold a few heat-and-eat meals that made tasty dinners on busy days. Reviews may also indicate that people wait longer than they'd like to get service during lunchtime.
Adding some products that people can enjoy later for their family dinners is a relatively straightforward thing to do. And if you want to reduce waiting times during busy periods, letting people order in advance through an app is one widely used possibility.
Many business owners feel customer retention is as important as attracting new customers. Meeting expectations is one way you can meet their needs and ensure they're happy.
Even when you can't fulfill the customer requests that appear in reviews, take the time to at least respond and express your gratitude that people took the time to give their thoughts. You can use that input to grow and improve.
Expand the Services You Offer
Adapting to meet customer needs could also mean you provide more services. Many people love the convenience of click-and-collect and curbside pickup services. They could open additional business opportunities, provided you create a well-functioning system.
For example, clarify how and where people get their merchandise. Do they arrive within a certain time frame, or will you hold the goods for a stated period? Is there a place at the front of your business for those customers, or will someone come to their vehicles with the purchased items?
Outside of those services, think about more specific perks that customers would appreciate. If you sell clothing, that might mean launching a consultation service for people who want to try new looks. People who come to a garden center or hardware store might wish to have the same kind of personalized service, especially if they're getting ready to start new projects but still feel a bit uncertain.
No matter what new offerings you choose, consider providing them for a brief trial period first. For example, you might decide to begin curbside pickup for a maximum of six months. After that time, look at metrics to see how many people used the service. Doing that will help you decide whether to continue.
Change In-Store Displays to Grab Interest
In-store displays can be fantastic for reminding people that they need things, causing impulse purchases, giving inspiration, and more. However, they won't be as effective as possible if you keep the same ones up all year.
Even if a customer visits your store once a week, they'd see the displays more than 50 times in a year. They might love the displays the first few times they see them, but the novelty fades quickly. Using different displays also gives people the idea that your business can align with their various priorities.
Consider how you could change the displays to suit your needs while keeping customers interested. That might mean you select seasonal themes or use the promotions to draw attention to new products.
Displays could also solve customer pain points. Perhaps your sales floor team reports that they get a lot of questions from people who need help finding particular products. If so, you could create a dedicated display featuring that merchandise to make it easier for shoppers to get what they need.
Offer New Communication Channels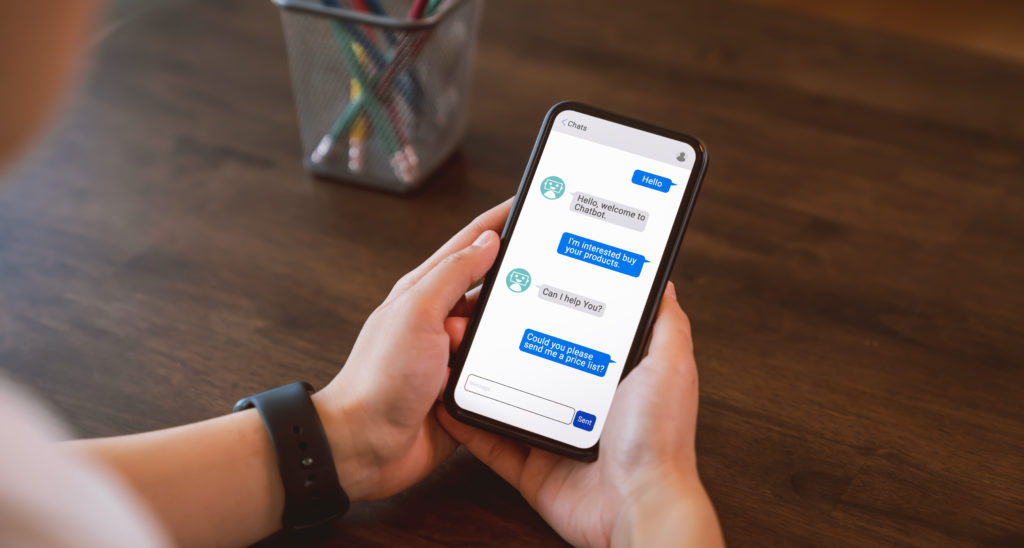 Research shows that 68% of people are more likely to purchase from businesses that make it easy to get in touch. Think about whether your company could remove some of the barriers that might cause people to delay reaching out for assistance.
One increasingly popular option is to have an asynchronous chat option. It allows customers to start conversations, leave them, and return later to pick up where they left off. That possibility is great for people who may not have enough free time to finish a conversation all at once.
You could also let people send secure messages to your company via an app. That works well for conversations that may include personal details, such as customer account numbers.
If you think customers would respond well to face-to-face interactions when they can't visit your business in-person, consider creating a video chat function. That could also help you sell more merchandise to people who are ready to buy online but would love a product demonstration. Whether your business sells bicycles or baby strollers, a video chat offers increased interactivity that could boost sales.
Publish Content to Educate Customers
An ideal scenario occurs when customers believe you understand their needs and are well-equipped to meet them. They're often more likely to come to that conclusion when perceiving that you're authoritative and helpful.
Educational content goes a long way in showing customers you're there to assist them and have the knowledge they need to feel confident in their purchases. Starting a blog makes it easier to distribute content frequently and target the topics that interest people.
Keep in mind that you can't get every point across with text alone. That's why it may make more sense to publish videos in some cases. Use them to show off your premises, get people excited about new products, or demonstrate how to use some of the items you sell.
Another possibility is to create content that addresses common problems people have. Then, position your business as ready to solve those issues. You could also give some tips to try at home first. Offering those makes people feel more empowered, and like they can depend on you for practical suggestions.
Try a More Targeted Approach When Marketing
It may seem like taking a broad approach when targeting customers will give you the best results, but that's not always the case. Narrowing your efforts to a local or more specified focus could provide optimal outcomes, particularly if your approach appeals to people who may not know enough about your business yet to decide they want to visit there regularly.
You can also succeed in local marketing while operating in numerous markets. In one example, Moe's, a fast-casual franchise specializing in Mexican and Tex-Mex fare, used geofencing while advertising to appeal to people who already visited Moe's plus those who may go to a competing restaurant instead. That strategy led to an increase of almost 20,000 diners in one week and caused more app downloads, too.
Another option is to use email marketing to attract people who may already be thinking about taking certain actions. Maybe your sales data showed that a person recently bought a lawn furniture set from you. In that case, sending them a message about a sale on outdoor games, fire pits, or durable dinnerware could help them make the most of their new purchase by buying complementary items.
The goal is to show customers you're ready and able to give them opportunities that delight them rather than causing confusion or annoyance. A person might get fed up if you give them details of a sale happening 100 miles from them. However, if your content relates to something occurring just down the road, people are more likely to appreciate that material and potentially act on it.
Implement New Technology
If you spend most of your time trying to put out fires and stay in touch with current customers, you don't have much time for creative endeavors. Fortunately, today's smarter computers can do a lot of repetitive tasks for you.
Artificial intelligence (AI) takes monotonous tasks, such as sending an email on a customer's birthday, and automates them so you never have to think about it again. Little changes, such as adding a chatbot on your website, can improve customer engagement by at least 90% and free up your live agents for more specified tasks.
As the internet of things grows and more people tap into the power of AI, you'll better understand audience segments and their needs. The more data you have on your clients, the more you can engage them.
New technology can even be used in a brick-and-mortar store. Add some experiential displays, give them glasses to create a new experience or create an app that taps into augmented reality.
IKEA does an excellent job of tapping into AR to market its products. Users can pull up the site on their smartphones, point the camera at the room where they'd like to place an item and see what it will look like and if it will fit in the space allotted.
Adapting Helps Strengthen Your Business
People's needs naturally change as they go through life and engage in various experiences. What a teenage college student wants and needs will likely differ significantly from a grandparent's requirements.
Committing to adapting your business as needed shows customers you're there for them and ready to help however possible. Remember that it's best to make changes gradually and gauge how people respond instead of introducing everything new all at once and hoping for the best.
Measuring customer responses after making changes also helps you decide whether to continue with your current plan or make slight tweaks to it. In any case, showing you can adjust strategies to keep customers happy is a wonderful way to ensure your company stays in a top-of-mind position.
Eleanor Hecks
Founder and Managing Editor, Designerly Magazine
Connect with her on LinkedIn