Ensuring a Successful Site Migration Process: Essential Steps to Follow
Let's take an in-depth look at the SEO side of site migration…
Since technology and business needs keep changing, website redesigns become inevitable. So, you will need to overhaul your website, and site migration may be part of that whether you are an individual or a business. The site migration process might involve moving your content, files, and technology to a new website. It could also involve merging, rebranding, or upgrading your site.
But site migrations are complicated and vary on a case-by-case basis. You will probably need to learn a few core web vitals to accomplish the process. We've outlined some essential tips that will help you through the migration process.
But first…
What Does the Site Migration Process Entail?
The broad definition of site migration is the process of changing the underlying infrastructure and moving data and/or shifting to a new domain (URL) entirely (i.e., data migration and/or domain migration). SEO professionals will describe it as an event where a website goes through changes that may affect search engine visibility—changes such as the platform, UX, location, and design, just to name a few. The site migration process can also involve switching CMS platforms or servers and consolidating various subdomains.
Handling this process correctly is extremely important, as search engine rankings are on the line.
That said, we'll be focusing on moving a website from one domain to a different one. This is arguably the most basic form of migrations, and yet a small mistake can be disastrous. If your migration process is flawed, you can end up ruining your organic traffic instantly.
To avoid an array of SEO mishaps, you need to follow the correct steps. Ideally, you may need the appropriate operational support and SEO platform to make the process a success.
5 Steps for Successful Website Migration
So, how do you approach the site migration process for best results and minimal disruptions? The following tips should enable you to move your site successfully…
1. Complete the Design and Architecture of the New Site.
You shouldn't move your content to a new domain without having proper design and architecture in place. Firstly, it is a no-brainer that your new site should be better than the old one. But don't think about this in terms of premium themes and flashy web design. An eye-catching new look is wasted money if it doesn't improve user experience or hinders search engine rankings.
Instead, new priorities should drive the architecture for the new site. These could include, for example, faster load speeds and a less interactive interface. And since mobile devices account for about 56% of organic searches today, mobile-friendliness is hard to ignore. Ensure that your new site has superior mobile compatibility features. Moreover, the new site should be cleaner and more SEO friendly.
You will still end up with a poor-performing site if you do not take care of these basics. Of course, that means more work for yourself, even if you do the site migration process right.
2. Analyze Data on the Old Site.
Chances are you will not carry everything from the old site to the new site. Any content that does not align with your new priorities is baggage. There won't be a one-on-one resemblance between the sites, and you would rather leave such content behind.
You will need to find out what sections or service pages you find necessary. Also, analyze your data to find out which pages your online community finds popular and those that are less popular. Google Analytics or any other data analysis tool of your preference should help you accomplish this task. These insights help you to know what to omit and what to include.
If your old site is not on any analytics, you could try interviewing your online users. While this is often subjective, you will find fantastic insights from respondents.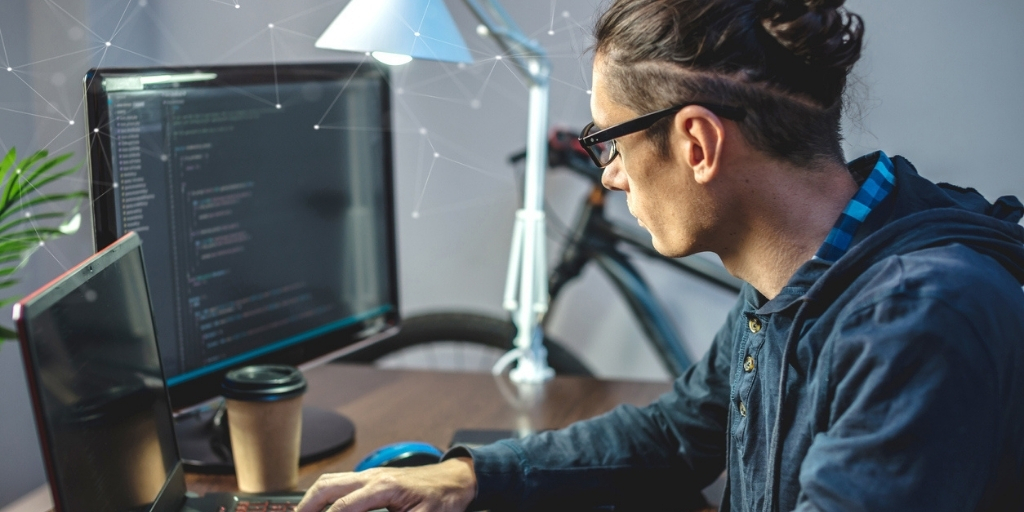 3. Track Your URLs.
Do not touch anything before tracking all URLs on the current site. Having a map of both the old and the new site allows you to use the URLs as a list during migration (this recommendation comes straight from Google's John Mueller). This is the most vital step of the migration. It gives you an idea of what the site was and what you think it should be.
Taking this step enables you to set up your redirects properly. You may need to submit the URL list to a tool of your choice, such as Semrush, and find out if each link redirects to the corresponding link on the new site.
Also, creating a migration dashboard on a tool such as Semrush can help monitor the impact and progress of the exercise. Using this method, list the new domain as the competitor and compare rankings, backlinks, organic searches, and indexing against the old website.
4. Establish a Strong 301 Redirect Map.
This is a step that you cannot afford to overlook in the site migration process. Your redirect map serves as planning tool to set up the actual redirect actions on the back end. Creating such a map enables you to associate old URLs with new URLs through a redirect.
Without proper planning ahead of time, you may end up failing to redirect old URLs to new ones, which means visitors and search engines will struggle to figure out where the content went. Further, you will lose out on your link equity, keyword rankings, and any advantages the original domain had.
You may need to do this manually by taking an old URL and mapping it to a corresponding URL on your new website. Lay everything out on a spreadsheet to confirm the similarities of your pages. This way, you can determine where to send search engine robots and users on the new site.
You can find additional information about how to create a 301 redirect map HERE.
5. Migrate Internal Linking.
Finally, you may need your internal links back. Export all the internal links that appear on the SEO-friendly respective new URLs.
And you can achieve this by getting a tool that can crawl your site and reveal the linking structure for all the pages on your old site. You can export this on a spreadsheet and transfer it to the new site. Do not redirect URLs and forget to set your internal links in the footer or the navigation.
Takeaway
The site migration process can be a tedious and scary transition, especially if you are not well versed in technical computer jargon. It's essential to stay on top of this so that your business doesn't lose rankings. The key is to manage your URLs, perform the redirects correctly, and migrate your internal linking. To determine whether your site migration was successful, consider carrying out a site audit. Get a free website audit today from Viral Solutions!