Shopify vs. Amazon: Which One Is the Best for Your E-Commerce Store?
For small business owners, using third-party e-commerce sites has been a great help in earning revenue. You can use many platforms, but there are always two that catch newbies' attention: Shopify and Amazon.
Business owners are torn between the two platforms. Some think Shopify is better, while others prefer Amazon. So, should you sell your products on Shopify or Amazon? Let's find out which one is the best to use for your online store.
This article will help you decide as we compare two of the most powerful platforms in the e-commerce industry. By the end, you'll be able to understand Shopify vs. Amazon and which is the best for your business.
Features
Looking at Shopify vs. Amazon in terms of features is a great place to start.
Shopify is a subscription-based platform where you can design your store with just a few clicks. You can build websites for desktop and mobile. It offers various packages that'll allow you to choose the right one for your budget.
Depending on your chosen plan, you can have tons of free templates to assist you in building your store. You can customize it, include add-ons, and access integrations. Shopify's features continue evolving as new features are regularly available for sellers.
On the other hand, Amazon is an online marketplace where you compete against other sellers in it. They have similar features, such as Shopify's extensions for drop-shipping and Amazon's option to ship products via Fulfillment By Amazon (FBA).
Regardless of what selling platform you want to use, generally, you'll get more features if you are willing to pay more.
Pricing
As mentioned above, Shopify has various packages to choose from. If you are on a budget and don't want to build your own Shopify store, you can use the Lite package, which costs $9 a month.
However, if you're looking for a package with more features, you can choose from Basic, Shopify, and Advanced. The pricing for each is as follows:
Basic – $29 per month
Shopify – $79 per month
Advanced – $299 per month
If you choose to be billed annually, you can get a 10% discount. There is also Shopify Plus, but it is designed for bigger businesses as it costs around $2,000 per month.
Remember that the more add-ons you include, the higher the monthly bill will be.
Amazon pricing is much more straightforward than Shopify. It only offers the Individual Selling Plan and the Professional Selling Plan.
The Individual Selling Plan does not need monthly payments. However, there is a $0.99 fee for each item sold. This fee is aside from the selling fees when you use Amazon to sell, and the pricing will vary by category.
The Professional Selling Plan needs a monthly payment of $39.99. This is a fixed price, so you'll pay the same fee regardless of how many items you sell.
Sales Management
Both platforms are designed to make starting your e-commerce business as easy as possible.
Shopify offers simplicity as it has plenty of features in the market. You can monitor your sales and set inventory alerts to avoid running out of stock. The platform also integrates with other platforms like eBay, Amazon, and even social media sites such as Facebook.
Amazon also offers various tools for beginners. However, you can't build a site from scratch like on Shopify. Instead, you'll get their built-in, uniformed one, similar to the other merchants.
There is plenty of support Amazon merchants can get from the platform. One of their selling points is their FBA, which gives you access to people who can ship the products to your customers, including the fastest shipping option available.
Payment Options
Payment options are critical to running an online store. The more options you offer, the better for your customers, as they prefer paying for products with the method they are most familiar with.
Shopify can offer various payment options for your customers, including Amazon Pay and PayPal. You just need to remember that each method has a transaction fee, and the price varies depending on the channel.
Amazon also has various payment methods for your customers. However, its main payment gateway is Amazon Pay. Your customers can also pay using debit and credit cards. Unfortunately, most other payment options, including PayPal, are unavailable, but Amazon Pay is enough as many people are comfortable using it.
Design and Customization
When it comes to design and customization regarding Shopify vs. Amazon, the former offers more features as there are many themes to choose from. You'll be able to create an e-commerce site for your business without the need to learn to program.
The platform is highly customizable. You just need to choose a theme, paid or free, and customize it according to your preference. You can modify the themes by moving the blocks and placing them according to your liking.
Amazon has limited options when it comes to modifications. You can't build a site from scratch, but you can upload your products' images and descriptions. One thing to note is that it'll look identical to the other merchants' product listings.
Shipping and Drop-Shipping
Delivering the products your customers buy from your shop is critical to growing your business. Most consumers want their items processed and delivered to their destination fast.
Both platforms offer drop-shipping and fulfillment. However, Amazon's FBA is more streamlined and advanced, making the process and delivery simpler and better for your customers.
The FBA can help you if you don't want to deal with inventory and product fulfillment. The system will process it for you. Remember that there is a storage limit for selling accounts, but if you prefer a professional account on Amazon, it'll be limitless.
Even though Shopify offers a similar feature, Amazon has this to their advantage, but you can still utilize Amazon FBA even though you don't sell anything on Amazon.
Attracting Customers to Your Store
As a small business owner, it's natural that you want to attract more customers to your online shop. It gives you more leads and turns into revenue, which helps your business become more prominent.
You can attract customers to your Shopify or Amazon store in numerous ways. Each platform has a similar approach aside from its features.
Shopify has advertising tools and SEO features. You can utilize various marketing channels to reach your target audience. For instance, you can integrate your shop with email marketing, where you can send personalized promotional content to your leads. Further, you can use third-party ad tracking software to ensure your marketing campaigns reach your target audience through email or other channels.
On the other hand, Amazon has millions of visitors a month. You don't need to run SEO-related marketing campaigns, allowing you to manage your business more efficiently. However, since there are plenty of visitors on Amazon, you can expect that the competition will be fierce.
SEO
Regarding SEO, Amazon is the king of online selling platforms as it has a long history, and people visit the site daily. Google indexes Amazon stores, so it dominates queries on the internet.
Amazon's primary SEO support is A+ content, boosting the product with compelling details, unique images, and excellent text layouts. When done effectively, it can enhance the following:
Conversion rates
Traffic
Sales
However, you must register your business to Amazon Brand to access the feature.
Unfortunately, Shopify doesn't have built-in SEO support, only access to guides in the help center. However, you can use many SEO tools to optimize your content, improve technical SEO, and boost your rankings. Some of the tools are free, but if you prefer the best quality, you'll have to pay more.
Content Marketing
Content marketing is an effective way to reach your target customers and improve your company's reputation.
Since you can make a website to sell your products using Shopify, you'll be able to include pages for your influential blogs related to the items or services you offer. You can also create in-depth posts about your business and expertise for your inbound marketing campaigns.
However, you'll need to use a different platform if you want to do content marketing for your Amazon shop or product. For instance, you can write and post your blogs separately on WordPress or other blog builders and insert your Amazon product links.
Customer Support
Whenever we experience issues, we want someone to assist us.
Shopify offers 24/7 phone and live chat support. You can send a message on social media, email, or phone call. A help center is also available on the website to find answers to your queries. You can also watch video tutorials and read through forums to learn new things from other sellers.
On the contrary, Amazon doesn't have live customer support. Although it is possible to talk to someone via a phone call, you need to request a call back via email. Amazon sellers' most common support is through forums and its help center.
The Bottom Line
When it comes to Shopify vs. Amazon, there's no clear winner, as both have their advantages and disadvantages. You can build your store and brand with Shopify, while on Amazon, you'll have access to warehousing and can benefit from its tremendous organic traffic.
Ultimately, it's up to you to decide which is the best platform for your business, budget, and needs—the one that can help your organization grow.
Owen Carter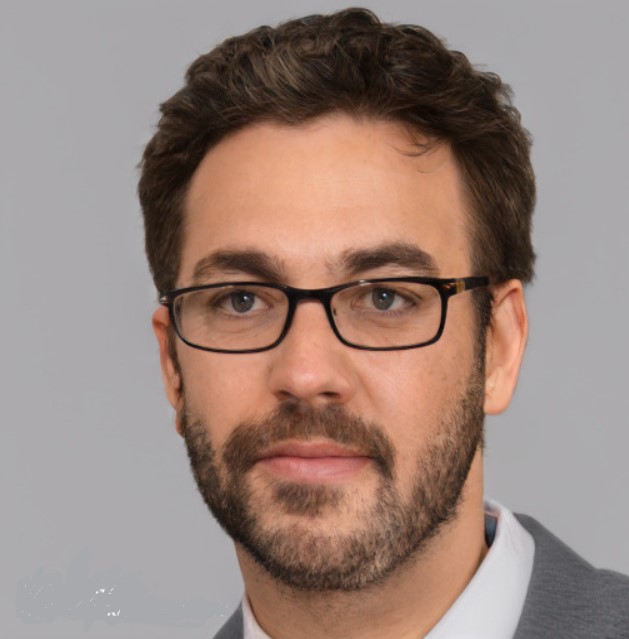 Senior Account Manager, Plat.com
Connect with him on LinkedIn