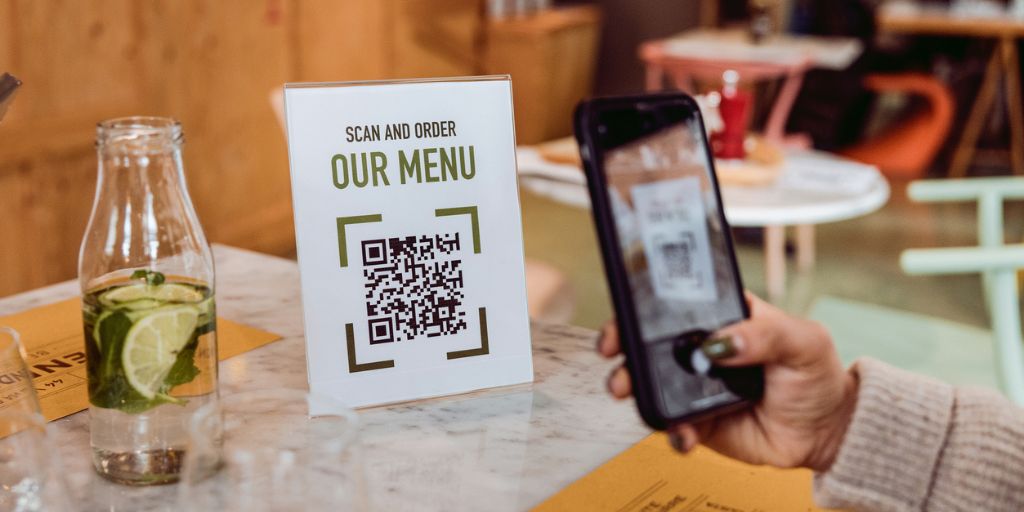 QR Code Marketing: How to Make the Most of This Technology
QR codes have been around for over a decade, but they have only recently started to gain traction in mainstream society. They are becoming increasingly popular as people become more aware of them and learn how to use them. This is largely due to the COVID-19 pandemic, which has forced many businesses to reevaluate their marketing strategies. But how does QR code marketing affect your business?
QR codes offer a wide range of potential uses, from directing people to fill out a form (such as for a quote or contact request) to displaying a restaurant menu. They allow easy access to information by encoding website addresses, contact information, or text messages into a small square graphic that can be scanned and read by mobile phones.
What Is QR Code Marketing?
QR code marketing is a type of advertising that uses quick response (QR) codes to promote businesses and their products. QR codes are two-dimensional barcodes that can be scanned by smartphones and other devices with a camera. They are a variant of matrix barcode, first designed for the automotive industry in Japan. When scanned, a QR code can provide information about a business, such as its website, contact information, or a special offer.
Businesses can use QR code marketing in various ways, such as on business cards, flyers, or billboards. Many businesses also include QR codes on their products or packaging. When customers scan the QR code, they can be directed to a website, social media page, or online video. Since they are becoming increasingly popular, businesses need to understand how to use them to their advantage. Here are a few pointers:
QR codes can direct people to fill out a form (quote, contact, etc.).
They can also send traffic to your service menu or the product page.
People can use QR codes to download an app.
Customers can use them to view a restaurant menu.
Marketers can use QR codes to track attribution for traditional channels such as mail, billboards, and TV.
Benefits of QR Code Marketing
There are clear benefits for marketers in using QR codes. They can build direct connections with customers, nurture a sale in real-time (for example, by displaying different fit options for jeans in a store), and collect first-party data. As tracking gets more complex, first-party data becomes increasingly vital.
QR codes provide several additional advantages, including the following:
Instant customer engagement: QR codes offer an instant way for customers to engage with your business.
Increased sales: QR codes can lead to increased sales by directing customers to special offers or coupons.
Increased engagement with customers: QR codes can be used to promote special offers, discounts, and other incentives to get customers to interact with your brand.
Greater reach: With QR codes, you can target a wider audience than traditional advertising methods. QR codes can be used in print media, online advertising, and even in physical locations like store windows and product packaging.
Increased brand awareness: QR codes can help increase brand awareness by directing customers to your website or social media page. When customers scan your QR code, they'll see your branding and logo on their device's screen. This gives you exposure and helps to build brand awareness.
Convenient: Customers can access content quickly and easily without typing in a website address or searching for information.
How to Maximize the Effectiveness of Your QR Code Marketing Campaign
Undoubtedly, QR code marketing is an excellent way to reach potential clients and generate sales. The key to QR code marketing success is creating a code that is easy to scan and provides valuable information. Ensure you design attractive, informative landing pages encouraging users to attain a specific goal.
If you're thinking of using QR codes in your marketing, here are some tips to keep in mind:
Make sure the code is easy to scan. The QR code should be large enough to be easily scanned, and there should be enough contrast between the code and the background to be easily read.
Make sure the code goes to where you want it to. When people scan a QR code, it should take them to a landing page relevant to the ad or promotion they just saw. If you're running a campaign with multiple QR codes, make sure each code goes to a different landing page so you can track which codes are being scanned the most.
Make sure the code is up to date. If you change your website or landing page, make sure to update the QR code, so it still goes to the right place.
Lessons to Learn from Coinbase's Super Bowl Ad
To start with QR code marketing, Coinbase ran a Super Bowl ad that directed viewers to scan a QR code to learn more about cryptocurrency. This was a great way to generate interest and get people to try out the Coinbase app.
Coinbase's Super Bowl Ad was a brilliant marketing move for several reasons:
The ad generated much interest and conversation around Coinbase and cryptocurrencies in general.
By including a QR code, Coinbase could direct interested viewers to a landing page where they could learn more about the company and its products.
They were also able to collect first-party data from anyone who scanned the QR code and visited the landing page.
So how can you apply these lessons from Coinbase's Super Bowl ad to your marketing efforts? Here are a few tips:
1) Include a CTA on Physical Items That Have a QR Code.
If you're putting QR codes on flyers, posters, or other physical materials, make sure to include a call-to-action telling people to scan the code. Something as simple as "Scan for more information" can be enough to entice people to use their phone's camera to scan your QR code.
2) Create Engaging and Informative Landing Pages That Get Users to Achieve a Specific Objective.
When designing your landing page, keep in mind what you want the user to do after they scan your QR code. Do you want them to fill out a form? Learn more about your company? Make a purchase? Whatever your goal is, make sure the landing page is designed to make it easy for users to accomplish that goal.
3) Brand Your QR Code.
QR codes are often an afterthought when it comes to branding, but they don't have to be. You can use online tools to design QR codes that incorporate your company's logo or color scheme. Or, if you're feeling really creative, you can even create custom illustrations for your QR codes. This is a great way to ensure people remember your brand after scanning the code. You can also add branding to the landing page that people are taken to after scanning the code.
4) Use Analytics to Track Your QR Code Scans.
There are several ways to track how many people are scanning your QR codes and what they're doing after scanning them. Google Analytics is a good option if you already use it for your website. Otherwise, there are plenty of QR code-specific tracking tools out there, like QRLytics and Scanalytics. You can use the data collected to gauge the effectiveness of a marketing campaign and make changes as needed.
Takeaway
QR code marketing is advertising that uses QR codes to promote businesses and their products. There are many benefits to using QR codes for marketing purposes, including tracking data and measuring results. When used correctly, QR code marketing can effectively reach potential customers and generate sales.
Applying these tips can help you use QR codes more effectively in your marketing efforts. So go ahead and give it a try! If you aren't using QR codes in your marketing yet, you're missing out on a powerful tool that can help increase sales and engagement. Contact us today to learn more about how we can help you with QR code marketing!