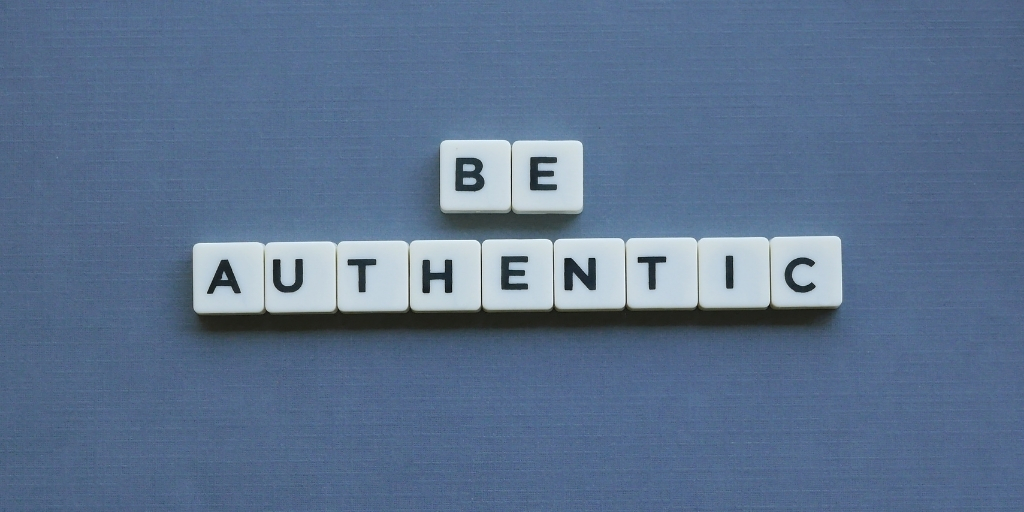 The Importance of Brand Authenticity: How It Encourages Customer Loyalty
In a highly saturated market, brands tend to focus their efforts on promoting themselves on social media. Yet, many overlook the importance of brand authenticity.
Have you ever used a product that didn't live up to its marketing hype?
Have you ever been disappointed by a brand that proved unfaithful to its values?
You're not alone. And the act of overpromising and underdelivering is like the kiss of death in the world of marketing.
With brand authenticity in mind, your focus should be on developing great product experiences. That's how customer satisfaction happens. And when customers are satisfied, you foster loyalty, too.
The Benefits of Brand Authenticity
We're living in a time when we have never-ending choices and intense competition. So, it's easy to see why brands set out to make extravagant claims about their products and services.
But can you really be authentic while advertising? Is it possible for brands not to lose sight of the importance of brand authenticity when marketing?
A study published by the Journal of Advertising says yes. In fact, they even state that "authenticity is a cornerstone of contemporary marketing."
Establishing and leveraging authenticity as a marketing tool can reap many benefits for your brand. But it's not just about standing out.
Let's look at some of the benefits of brand authenticity…
It Promotes Trust
Trust is an important currency in marketing, as customers are more inclined to shop from brands they trust.
This is where the importance of brand authenticity is most evident.
In fact, according to data from Stackla, 90% of consumers look at a brand's authenticity when deciding whether to support them.
If a brand is inconsistent with its messaging, it fosters a sense of distrust. What you say you are as a brand must be what you exhibit across all platforms and including everyone who represents your brand.
If there is a lack of consistency, customers will see right through it. It breeds distrust when you say one thing and then do another.
For example, if a company CEO likes to voice their support of fair labor practices, it would leave a bitter taste in the customer's mouth if it's discovered they don't engage in fair labor practices or their employees are underpaid.
It Allows You to Form Deeper Relationships with Clients
Customers put a premium on trust when choosing brands to support. But another critical factor here is the deeper connections you make.
This benefit is one of the best examples of the importance of brand authenticity. According to a Business News Daily article, consumers' relationships with brands are not much different from their relationships with people.
When it comes to people, we all like some and dislike others, usually because of how they treat us. Likewise, the relationships we have with brands are impacted by our experience with them.
Customers want brands to be genuine, open, and honest—the same qualities people seek in personal relationships. Later in this article, we'll discuss the different ways you can form a deep, human-like relationship with your customers.
It Leads to Customer Loyalty
It's no coincidence that authentic brands last the longest. It's because of customer loyalty.
If you just focus on advertising your products or services, you might get initial success but then struggle with customer retention.
Consumers reward authenticity with loyalty. Being authentic when presenting your product and showcasing your brand shows good faith in what you have to offer. It also demonstrates your commitment to addressing a genuine need.
There are many ways to build customer loyalty by understanding the importance of brand authenticity and applying it accordingly, and that's what we'll look at next.
5 Tips for Improving Your Brand Authenticity
Developing a brand takes creativity and authenticity. And that's crucial if you want to connect with your customers. Companies can no longer lean on their products and services alone to differentiate themselves from the competition.
Now that you understand the importance of brand authenticity, here are a few ways to harness it…
1) Maintain a Human Touch
Maintaining human-to-human interaction is a critical aspect of building brand authenticity.
In this digital age, chatbots are becoming the norm. So, be a breath of fresh air by employing humans to handle your social media and website chat interactions with your customers.
Human staff must be available beyond the typical 8-5 business hours to ensure you can express compassion toward your customers when they need it most. Chatbots simply cannot replace the empathic nature of humans.
At Viral Solutions, we believe companies need to have a human element in every aspect of their marketing and interaction with customers. After all, what could be more authentic than that?
2) Carry Your Brand through in Your Tone, Story, Look, and Feel
The importance of brand authenticity is best exemplified through your brand story. Who are you as a brand? What passion ignited the idea for this business?
Your story draws on the emotional side of your brand. If your customers empathize with that story, it is easier for them to connect with your brand.
But don't try to force emotions if that's not what your brand is about. You can be fun and quirky, too. What's important is staying true to your brand story—your identity. Use that same voice in everything you do and in what you stand for as a brand.
It's easy for your audience to know when you're not authentic. That's why you need to be consistent.
3) Understand Your Customer Deeply
Empathy can go a long way in your effort to build connections. A lot of brands make the mistake of focusing on their own needs and goals. If you do this, you lose sight of the importance of brand authenticity.
Being an authentic brand entails listening to customer needs, not just guessing. By putting yourself in your customers' shoes, you gain a whole new perspective on how you can make their lives better.
Making an effort to connect and engaging in conversations with your customers is extremely important. It allows you to align your vision for your brand while also meeting your customers' needs.
Here are some tips to help:
Make it easy for your audience to reach you.
Seek their feedback.
Identify and address their pain points.
Ask questions.
Respond to their questions.
4) Keep Your Promises & Be True to Your Values
Take time to revisit your core values. Nothing fancy is necessary here—just a quick refresher of your "why" as a business.
It's important to remind yourself constantly about what makes your brand authentic. Knowing who you are as a brand becomes a part of your company culture, and your customers will see that and feel it.
It's easy for people to connect with you when they understand your core values. It helps to establish that personal connection, and it is through that connection that loyalty is born.
Finally, you must know how to uphold your brand promise. There should be no signs of vulnerability—you have to stand firm in what you believe, no matter the circumstances.
5) Support a Cause That Aligns with Your Brand Mission
When choosing causes to support, it should be in alignment with who you are as a brand. Cause-based marketing is one of the oldest "tricks" in the book, yet it's no trick at all when your goal is authenticity. It also happens to be underutilized.
Dove is an excellent example of this. In 2004, they launched their Real Beauty campaign, known today as the Dove Self-Esteem Project.
Their mission statement about beauty coming in all shapes and colors has become synonymous with natural beauty as a source of confidence.
Dove has successfully integrated this mission statement into all marketing campaigns. In fact, it has been so powerful that the brand has initiated conversations around the advertising industry's narrow view of beauty.
It has not only become a viral campaign but also boosted Dove's credibility and authenticity as a brand.
Final Thoughts on the Importance of Brand Authenticity
What can we learn about brands that have showcased authenticity and remained profitable? It's that the importance of brand authenticity should not be overlooked or sacrificed to make a quick buck.
Great advertising claims can only get you so far. But if you want to offer value—and you want your brand to last for years—you need to be authentic.
Through authenticity, customers who share your values and beliefs will naturally gravitate toward you. That's how companies gain loyal customers who become ambassadors in the long run.