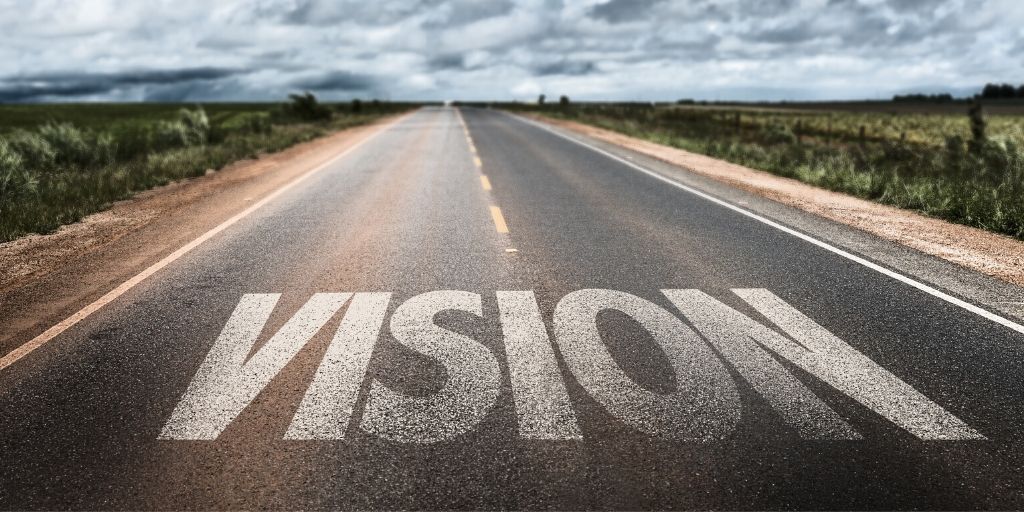 How to Internalize Your Church Vision to Help Your Team
As a ministry leader, your ultimate goal is to see your church vision come to life. And to do that, you need to communicate your mission clearly to members of your congregation, forging a connection with them so they feel inspired to give and get more involved.
But there's a piece of the puzzle you may be missing.
Though it's important for your members to understand your church vision, it's even more important for your staff to understand it too!
The problem is that, as your church grows, it becomes harder and harder to ensure everyone is on the same page…
The Way Growth Affects Your Church Vision
I've seen many churches experience growing pains as their congregations increase in size and their teams expand. It's perfectly normal, but many leaders struggle to overcome these growing pains.
They struggle to adapt.
Here's the thing: It's true that having more people on your staff means you have more support. But it also means that you can no longer do things the way you used to.
Think about it…
When your church was small and you had just a couple of individuals on your staff, keeping everyone aligned with your church vision was easier. You were able to…
Make changes more quickly
Schedule meetings more frequently
Receive feedback more often
You could feel confident that if you decided to switch gears in terms of strategy, your team wouldn't be far behind.
But as your church has continued to grow, you've likely found that there's now a disconnect among members of your team.
The good news?
If you address this disconnect and make sure everyone is on board, you'll be one step closer to fully realizing your vision.
3 Reasons Your Staff Needs to Understand Your Church Vision
1) It ensures your messaging is consistent.
To develop a deeper connection with current and future members of your congregation, you need to get them invested in your mission. And that means the appropriate messaging must be communicated clearly throughout all of your content.
When staff members in charge of creating…
Social media posts
Podcasts
Emails
Newsletters
Blogs
Programs
Presentations
And more
…understand your church vision, they're able to develop content that speaks to that vision and resonates with members.
2) It helps you achieve goals.
If your church vision represents your destination, then your strategy represents the path you need to take to get there. And along that path are the goals you aim to achieve.
When your staff members know what your vision is, they're more in tune with what needs to be done in order to see your vision fulfilled. And they're able to set measurable goals that mark their progress—goals related to…
Donations
Membership
Service attendance
Event turnout
Online engagement
…just to name a few.
Understanding the purpose behind it all makes staff members more motivated and better equipped to reach the goals you've set as a team.
3) It improves your work culture.
Your church vision has a major impact on your work culture. When those on your staff understand and support that vision, it creates a sense of unity. And that unity is reflected in everything you do!
Since you share the same passion and drive to see your vision fulfilled, you're able to work in harmony, pushing toward a common goal. Your staff members find greater joy in what they're doing, as they know they each have a valuable role to play.
Final thoughts…
When everyone on your staff has a firm grasp of your church vision, the path toward making it a reality becomes much smoother.
Further, it brings you closer together as a team and encourages loyalty.
And isn't that one of your primary goals as a ministry leader—to bring people together in community and fellowship?
Steps to Internalize Your Vision and Help Your Team Fulfill It
The key to internalizing your church vision is to get everyone—from members of leadership to those who hand out programs—involved.
How do you do that?
By following the steps below…
Step 1. Repeat your vision.
There's an old saying you should take to heart: "Repetition is the mother of all learning."
To solidify your church vision in the minds of your staff members, you need to repeat it again and again—not just to new hires but to long-time employees as well.
Make it a point to revisit your vision during each meeting to ensure everyone is on the same page. This allows you to clear up any confusion before it has a chance to snowball.
Step 2. Encourage your staff to offer feedback about your vision.
Your vision has an impact not only on the growth and direction of your church but also on the performance of your staff members. They need to agree with your vision deep down if they're going to work hard to see it fulfilled.
So, it's only right that you encourage them to offer feedback. Use your vision as a filter and ask questions such as…
Does this vision still resonate with you?
Do you feel it speaks to our members?
Can you apply it to your own life?
How does it fit into what you do?
Do you think it could be improved/adjusted?
Step 3. Provide the resources needed to carry out your vision.
To transform your church vision into a reality, you need to provide your staff with the necessary resources.
Take the time to meet with your team regularly to find out what they require—be it time, equipment, or additional help. Note that this calls for an honest discussion about what you can and cannot do. You may discover that a staff member has a reasonable request, but they've been too nervous to speak up.
Encourage your team to communicate with you.
You should also consider restructuring your staff, especially if an individual has demonstrated talent in another area!
Step 4. Implement a plan to fulfill your vision.
As mentioned previously, you need a plan—a strategy—to fulfill your church vision. And such a plan requires the combined effort of everyone on your team.
Bring everyone together to discuss your plan. Get their input on what goals they want to achieve and what action steps they should take. Then, when your plan has been determined, meet every month (or every quarter) to talk about their progress.
Make sure each member of your staff knows what they're responsible for. And create a culture of openness so they're comfortable coming forward with any issues or ideas they have!
The Takeaway
You're undoubtedly passionate about your church vision, but if you want to see it fulfilled, your staff needs to be passionate about it too.
That's why you need to take steps to ensure they…
Understand it
Embrace it
Share it
In doing so, you can feel confident everyone on your team is working toward a common goal.
And you can all get on the same path toward connecting with members of your congregation—members who will feel inspired to contribute to your mission!