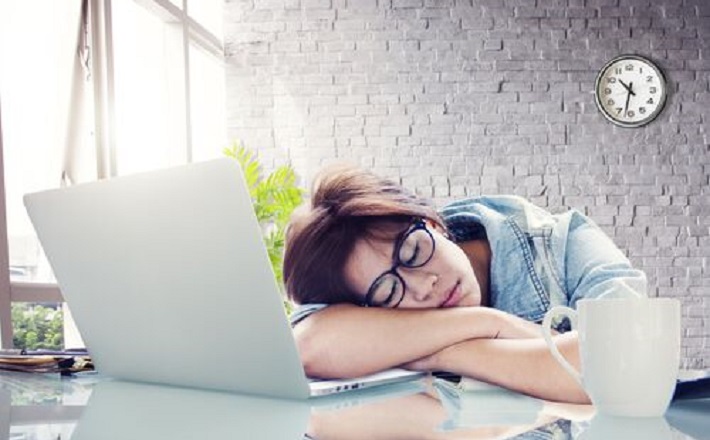 Employees Bored at Work & Dave Matthews Band's "Ants Marching"
One of my favorite things to do is to find a popular song and take a look at its lyrics from the stance of a business owner. There are a lot of great popular songs out there that can be analyzed from a lot of different points of view. Today we're going to take a look at one of the biggest songs by the Dave Matthews Band, "Ants Marching," which you can listen to here.
The song's lyrics have a lot to do with the tedium of everyday life in the working world. As a business owner, one of the worst things that you can have happen is for you or your employees to grow bored in their work. Let's take a look at some of these lyrics:
"He wakes up in the morning
Does his teeth bite to eat and he's rolling
Never changes a thing
The week ends the week begins"
Have you ever felt like this? That you're just waking up every morning, going through the same routine where every single week is the same? Unfortunately, this is reality for many people in a nine-to-five business world job, and one of the biggest roadblocks to success is apathy.
"Goes to visit his mommy
She feeds him well, his concerns he forgets them
And remembers being small
Playing under the table and dreaming"
In these lines, we get a look at a working man heading home, where he escapes from the worries of his everyday life and is reminded of the dreams he had as a child. Kind of depressing, right? He's grown up and is living a life nothing like the one he'd dreamed of as a child.
"Take these chances
Place them in a box until a quieter time
Lights down, you up and die"
In this line, the chorus, the tongue-in-cheek advice being given here basically tells the person to forget taking any chances that might get them toward their dream and put them off until a "quieter time." However, the lyrics also suggest that that quieter time might not come until you're dead. Again, a rather cynical picture of the working world.
"Driving in on this highway
All these cares and upon the sidewalk
People in every direction
No words exchanged, to time to exchange"
Here, we're given a look at people on their way to and from work, having no time to talk to each other or have any interactions with other people. Rather than spending their lives enjoying what they do or the other people in their lives, they're consumed by their own worries.
"And all the little ants are marching
Red and black antennas waving
They all do it the same
They all do it the same way"
With Dave comparing people to ants, he's basically saying that people's work lives reduce them to ants that are programmed to "march" a certain way every day without thinking for themselves, and he sees that people all do it the same way.
So how do we avoid becoming "ants?"
The lesson here? Never compromise your dreams and goals as a business owner, and never put your employees in a situation where they feel like they're just ants marching to and from work every day in a monotonous routine. Think outside the box and inject some creativity into your business, and keep every person in your company involved in its direction. Strive to be something bigger than just another "nine-to-five" office that people regret going into every day. In this way, you will find a much greater level of success than you would otherwise.
by Thomas von Ahn – Chief Elephant Slayer – Viral Solutions LLC