Facebook Creator Studio: Instagram Now Part of the Social Media Management Tool
These days, it can be tough to keep up with your social media content. After all, you've got a lot going on, and it can be cumbersome to keep tabs on your best-performing content. This is especially true if you have multiple accounts to manage. Wouldn't it be nice if, alongside your Facebook Creator Studio, Instagram was added?
You could then monitor and manage content from one place and determine what exactly your audience wants and how your Facebook Pages and Instagram are performing.
You're in luck! Since Creator Studio was released in 2018 for Facebook, the social media company has added Instagram, allowing you to publish and manage Instagram posts, as well as view Insights.
Key Changes to Facebook Creator Studio
Facebook has introduced numerous changes and improved processes since Creator Studio was launched. In addition to adding Instagram, they've allowed more Creators to monetize content and made management a little easier.
1) Monetization
Multiple monetization tools are available, including In-Stream Ads for On-Demand, Brand Collabs Manager, Fan Subscriptions, and Instant Articles.

Each has its own minimum requirements.

They lowered the minimum video length for ads from 3 minutes to 1 minute.

Facebook is expected to introduce beta-testing for Facebook Stories monetization in the coming weeks.
2) Analytics
Facebook is doing away with the standalone Facebook Analytics on June 30 and will use Insights integrated into other tools.

Analytics now can be found under Events Manager, Ads Manager, Page Insights, Instagram Insights, and Facebook Business Suite Insights.

Improved Insights will be available for Individual Pages.
3) Other
Calendar features make scheduling posts more intuitive and easier to manage.

Enhanced creative tools will be available.
Integrated Social Media Management for Facebook Creator Studio—Instagram Added Too
If you only use Facebook and Instagram, then Creator Studio will save you a lot of time by integrating all the tools you need to manage your Facebook Pages and Instagram.
The tools for each platform are slightly different, so we'll tackle Facebook's Creative Features first.
How to Access This Social Media Management Tool
To access Creator Studio on your computer, while signed in to Facebook, go to https://business.facebook.com/creatorstudio/home.
Creator Studio Features & How They Work
Now, we'll walk you through the different features within Creator Studio, so you can grasp what it can do for you and start using it to streamline your Facebook Page management.
Creative Features for Facebook
Create Facebook Page
First, create a Page if you don't have one already. You will have to do so before you can start posting.
Create Posts
Now you are ready to add a post to your page. From the Creator Studio Home page, click on the green Create New button at the top left corner of the page, where a drop-down menu offers various content options:
Create Post

Create Post Tests

Add Story

Upload Video

Multiple Videos

Go Live

Post Video Across Pages
We will go through each one, but first, select Create Post from the drop-down menu to make a post. You can also use a shortcut by clicking on Post Something near the top of the page.
Type or paste your post into the window that says, "What's on Your Mind?"
While creating a new post, you are offered multiple options to add information to your post.
Upload Videos

Upload an image with

Share a Photo

Add emojis with

Feeling Activity

Check messages with

Get messages

Select your location with

Check-in

Create an ad with

Advertise Your Business

Choose a nonprofit to support with

Support Nonprofit

Create a job ad using a template
When ready, select the Publish button. Choose whether you want to post immediately, schedule it for later, or backdate it to appear further back in your Page Timeline. You can also save a draft for later.
Note: Facebook plans to introduce a new Post Composer soon.
Videos
To add a video from the Creator Studio Home page, click on the green Create New button and select Upload Video from the drop-down menu.
After you upload the video, use the video editor to add text.
Before you post, you'll notice a blue window with warnings and reminders, including…
Note to add a video description

Note to add alt tags

Suggestion to add a video to a Playlist or Series Optimize

Recommendation to use HD video and make videos longer than 3 minutes
You can add your video to the News Feed and/or display it in Watch.
To upload multiple videos, select the Create New button and select Multiple Videos. You can then load up to videos in a batch of up to 50.
To post videos across multiple pages, select the Create New button and select Post Video Across Pages. Select the primary Page and other Pages where you want the post to appear. Then press Upload Video.
Create Video Playlists
Playlists are a great way to organize related videos, allowing viewers to watch your videos in a set order. To save time, you can upload up to 50 videos at one time.
You can create a playlist from the Content Library or add a new video to an existing playlist by clicking Playlists from the Content Library menu and then Create Playlist. Add Page, Title, Description, and a Cover Image. You can then organize the order that videos appear within the playlist.
Boost Posts
The boost post feature turns your post into a Facebook ad with just a couple of clicks. You can boost a post from the Home tab or Content Library. Locate the post and then click Boost Post from the menu.
Post Video Test
If you are not sure which video version works best, you can test up to 4 organic video versions. Facebook will show the different versions to your audience before automatically selecting the most popular one.
From the Creator Studio Home page, click on the green Create New button and select Create Post Tests from the drop-down menu. Then select the Page you want to use. A new window will open where you can upload the videos you wish to test. You have options to add a test name, description, and a key test metric. You can then Publish the Test.
Add Story
Creator Studio supports photo and text Stories, with an option of adding a customized CTA button.
From the Creator Studio Home page, click on the green Create New button and select Create Post Tests from the drop-down menu. Select your Page name and add in the new window check Create a Photo Story or Create a Text Story.
After pressing Create a Photo Story, you will be taken to an upload window. Once your image is unloaded, you have limited editing options, crop and rotate, and the ability to add text and a CTA button, for example, Shop Now or See More, with a link to the destination page.
If you click on Create a Text Story, you can select a background and text style and add your text.
Live Stream
From the Creator Studio Home page, click on the green Create New button and select Live Stream from the drop-down menu. You'll be taken to the Live Producer page, where you can choose how to create a live video.
First, choose how to create a live video. You can go live using your camera, streaming software, or a paired encoder. Facebook provides you with links to use for where your audience can find your Live Videos and options to edit, and so forth.
Use Sound Collection to Add Music & Sounds
The Sound Collection Dashboard in Creator Studio gives you access to a library of free music and sounds that you can legally use in your videos for both Facebook and Instagram. Select the Tracks Tab and Sound Effects to search by keyword, genre, mood, length, and more.
Turn on Auto-Generated Captions in Creator Studio
Rather than typing all your captions out, turn on auto-generated captions to save time. Facebook creates the captions for you.
Creative Features for Instagram
Owners of Creator and Business accounts can access Creative Studio for Instagram from the Instagram logo at the top of the screen.
Connect Your Creative Studio for Instagram
The first step is to connect your Creative Studio account to Instagram.
Create an Instagram Feed Post
To create an Instagram Feed Post, add a caption and upload your images or videos. You can add a location and emojis if desired. Then, add any hashtags using # and mentions using @ to your caption.
Create Video Posts
Only 2 formats are supported at the moment, Feed Posts and IGTV. However, you can also add carousel posts to your feed.
Once uploaded, you can crop the video and cross-publish it on Facebook. To add alt text to images and select comment options, go to Advanced Settings.
IGTV
IGTV posts can be uploaded from your computer or shared from Facebook. Add your title and description, and select whether to also post it to Facebook and/or see an Instagram preview. Then publish your content.
Content Library
Instagram's Content Library is more limited than Facebook, although it has a similar interface. You have options to filter searches by status and dates, along with tabs to switch between content types.
As with Facebook, access the menu to edit and delete your post, by clicking on the three dots next to the post title. When you view your post, you'll also see its performance information.
Schedule Stories From Creator Studio Mobile App and Instagram
Facebook has introduced a new scheduling feature that will please creators on-the-go. The company has allowed some users to schedule stories on Facebook and Instagram via the Creator Studio mobile app. This is something that has not been done before and something third-party scheduling programs can't do.
Facebook Creator Studio Management Features
Manage Facebook Content with the Content Library
The Content Library provides a listing of content Pages. There are a set of tabs at the top of the screen to browse your posts by post status. Hover over the three dots, and a menu will offer options to Edit, View, Boost, Change Date, or Delete specific posts.
You can search your posts, filtering by type, publication date, or features such as description.
You can manage Posts, Post Testing, Stories, Crosspost Videos, Playlists, Series, Clips, and Instant Articles from the menu on the left of the screen.
In edit mode, you'll see performance data such as the number of people reached, likes, comments, shares, and so forth.
The Crossposts feature allows you to reuse a video on multiple Pages without having to share it or upload it again.
Manage & Protect Your Pages
Use the Rights Manager tab to protect your copyrights by detecting suspected plagiarized audio and video content on Facebook and Instagram. You'll need to apply for approval first. Once approved, you can set up rules and conditions for detecting copyright infringements.
Manage Messages & Comments
The Inbox tab in Facebook Creator Studio allows you to manage the comments that your readers leave on your Facebook and Instagram posts, as well as messages left on your Pages.
Manage and Plan Posts
Facebook's new calendar view makes planning and managing your posts much easier and more intuitive. It allows you to scroll through the days, weeks, and months quickly. This makes it easy to schedule posts just a few days ahead or weeks, or months from now.
Monetization Features Available with Creator Studio
Earn Money With Facebook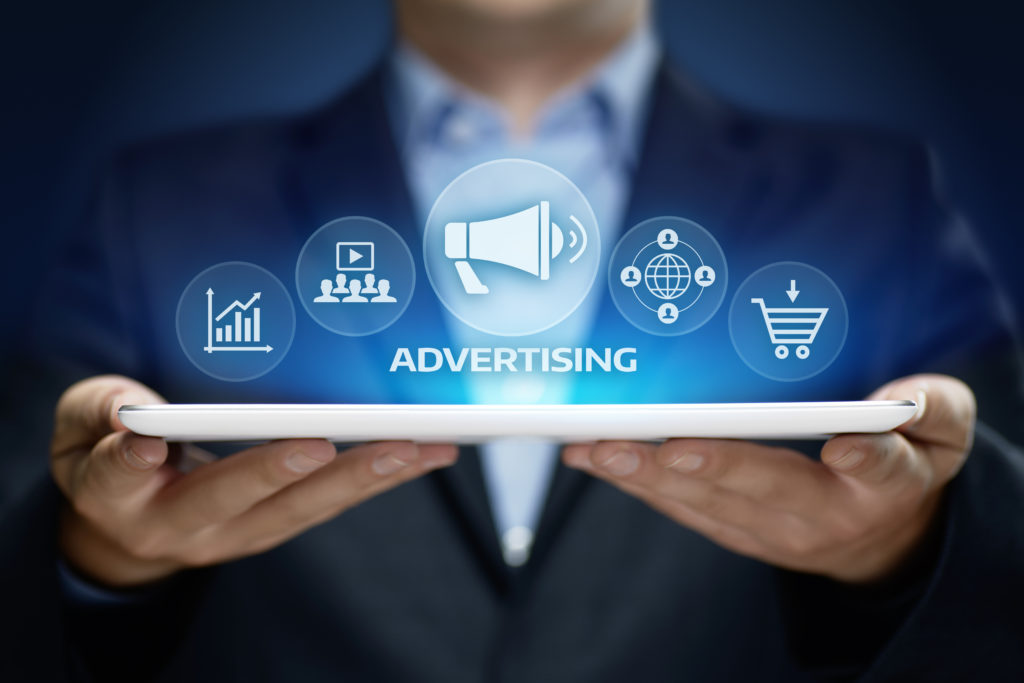 If you want to earn money from your content, you can use the Monetization tab. There are multiple options now to earn revenue, provided you are eligible. Here's a list of options. Visit the Monetization tab to explore the different options further.
In-Stream Ads for On-Demand
These are short ads that you can include in your uploaded videos to earn money.
Best for uploaded videos with content suitable for ads

Eligibility requirements :

10,000 followers

600,000 total eligible minutes viewed in the last 60 days

5 active videos on your Page
Brand Collabs Manager
Earn money from paid partnerships with brands creating and sharing content.
Best for Creators with an active, loyal following, along with original photos and videos

Eligibility requirements:

1,000 followers and one of the following:

15,000 post engagement

180,000 minutes viewed

30,000 1-minute views of 3-minute videos in the last 60 days
Fan Subscriptions
Create a subscription for your Page and earn a monthly income with a monthly fee.
Best for Creators and brands with large, active followings that are able to offer additional value to supporters

Eligibility requirements:

10,000 followers

Or 250 returning viewers and post engagements

Or 180,000 minutes viewed
Instant Articles
Monetize your articles with a fast-loading native format.
Best for article publishers with quality content and active readership

Eligibility requirements:
In-Stream Ads for Live
These are short ads that you can include in your live or previously live videos to earn money.
Best for live broadcasts or previously live videos and content suitable for ads

Eligibility requirements:

10,000 followers

600,000 total eligible minutes viewed in the last 60 days, including at least 60,000 eligible live minutes viewed

5 active videos on your Page
Monetization for Instagram with Brand Collabs Manager
With Facebook Creator Studio, Instagram Monetization is only possible using Brand Collabs Manager for eligible content creators. The feature allows you to manage your portfolio and content briefs and export the results of brand collaborations.
Creator Studio Measurement Features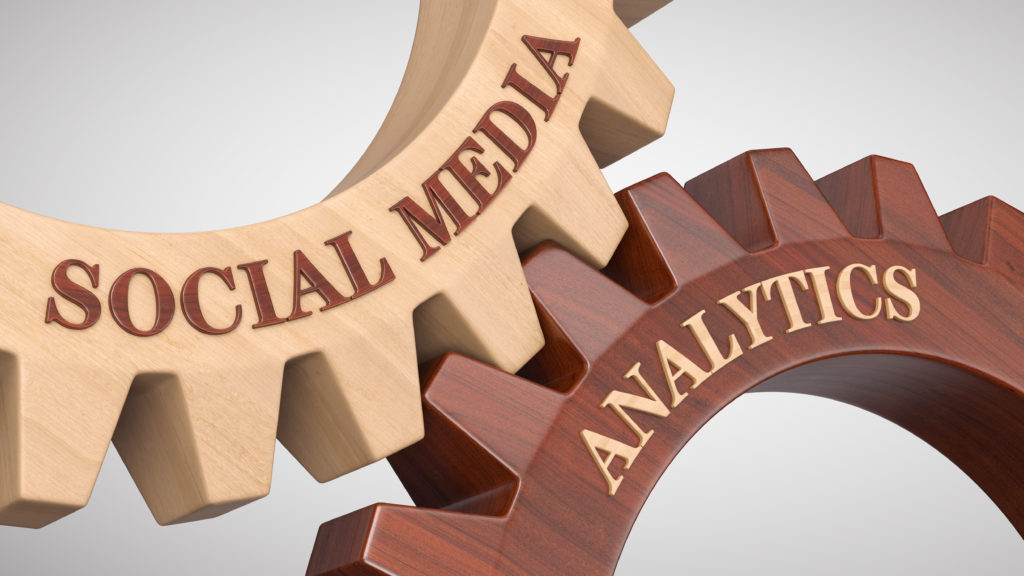 Insights for Facebook
As mentioned earlier in the article, Facebook Analytics is on the way out, so performance data for Pages will use the Insights tab in Facebook Creator Studio instead to get this information.
You can see details broken down into the following categories:
Pages

– Overview and Performance

Videos

– Performance, Loyalty, and Retention

Stories

– Performance

Instant Articles

– Call to Action and Performance
Here's a quick breakdown of the two main categories…
1) Pages
Overview – Pick a time period using the calendar and see people reached, followers, and engagement. People reached includes a breakdown for link clicks, comments, shares, reactions, and so forth.
Audience – Choose breakdown by 7 or 14 days. There are tabs for engaged viewers, 1-minute viewers, new followers, and total followers. View these by age and gender, countries, language, and more. In Interest, find out what pages your viewers are engaged in.
2) Videos
Performance is broken down to posted, crossposted, and shared, and split between organic and paid followers and non-followers, and live and video. Watch-time details and view counts are also available.
Loyalty provides metrics about your regular viewers.
Retention provides further detail on where views are coming from. how long people are watching, along with recommendations and shares.
Earnings Insights for Facebook
The Earnings section allows you to track the earnings from your ad breaks. Use it to find out your earnings from uploaded and crossposted videos and discover how many times viewers shared them.
Earnings insights are broken down into the following categories:
Estimated video earnings based on impressions CPM of ads shown

Number of views that were 1 minute or longer

Monetizable View RPM: Earnings for

1,000 1-minute plus views for videos with Instream Ads.

Ad CPM: How much advertisers paid to show 1,000 ad impressions on your content (CPM)
Insights for Instagram
With Facebook Creator Studio, Instagram's activity page of the Insights tab shows you insights on how many people have seen and interacted with your content in the last 7 days.
To see Insights into actions on specific Instagram posts, click on the post in your Content Library.
The insights in the Activity section include:
Actions on Your Account: Shows profile or website visit attempts to contact you and get directions to your business

Accounts Reached: Measures the number of unique accounts that have seen your posts and impressions.
Who Can Benefit from Using Creator Studio
If you focus most of your social media efforts on Facebook and Instagram, then its integrated Creator Studio is an amazing free option that helps you streamline all of your Facebook management.
However, if you work with multiple social platforms, you may be better off using SproutSocial, Hootsuite, or Meet Edgar, which allows you to manage them all from one place.
Takeaway
With Facebook Creator Studio, Instagram is now part of the social media management tool. It has become a powerful tool primarily for influencers and business owners who use the two platforms. It can help you gain a new perspective and understanding of your social media actions. Plus, it offers a slew of features to streamline your efforts across multiple Facebook Pages and Instagram and arms you with detailed analytical information and ways to monetize your content.