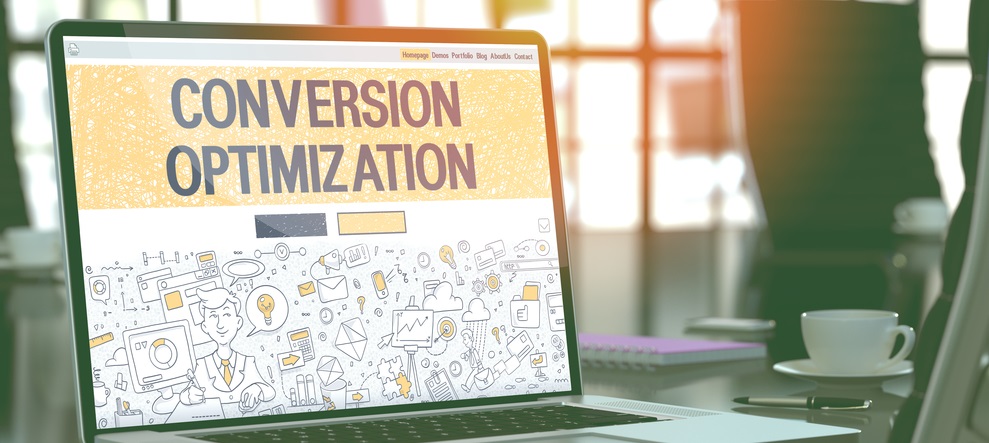 Conversion Rate Optimization: Driving incremental revenue and profit
The effectiveness and user experience of a website is paramount to graphic design, yet design is a factor in conversion rate optimization. This has been an art form for digital marketers for many years now. However, structured testing has recently been kicked into high gear by the likes of Google and many other digital behemoths. That is evidenced by the move away from simple conversion rate optimization to the art of driving incremental revenue and profit.
If you live in this world you may recall the story of the $300 million dollar button by Jared Spool. Mr. Spool writes, "It's hard to imagine a form that could be simpler: two fields, two buttons, and one link. Yet, it turns out this form was preventing customers from purchasing products from a major e-commerce site, to the tune of $300,000,000 a year. What was even worse: the designers of the site had no clue there was even a problem." Or perhaps the $500 million dollar button as reported by Jan Panhoff. The objective of Panhoff's study was to identify the UX of a new mobile site in 2012. Panhoff writes, "By conducting a number of interviews with current users, we identified the core issue with the mobile site was that users could not locate the "Buy" button on the product detail page. The button itself was displayed on the top of the page embedded in a table layout that also contained other links. Ultimately, users expected the button to be located below the item picture."
The examples provided suggest that the fix is easy, obvious and full of great results from quick fixes. Obviously this is not the case.
What factors deserve greater consideration in order to make split testing and conversion rate optimization a success?
Ask the right people the right questions. Analytics and data can tell a web site owner where to make changes for optional results but it cannot tell them why. Engaging the end user, the customer, sales people and your customer service team is critical. Talking to real customers or to those that face the customer every day is where a web site owner will find the why. Never go without talking to the real customer that is experiencing the use of your site. There are always customers – understanding them, reaching out to them, surveying them, measuring them, comprehending them, empathizing with their situation – is a limitless field of useful information for any site owner.
Subtle changes over time. Google has been known to add massive revenue to an advertisement by simply testing color. It is not uncommon for such an entity, for example, to test 41 shades of blue on a button. As reported by Alissa Walker, "Marissa Mayer, "keeper" of the Google homepage since 1998, walked into a room filled with over 1,200 mostly graphic designers to talk about how well design worked at the design-dismissive Google. She even had the charts and graphs of user-tested research to prove it, she said. Designers shifted uncomfortably in their seats."
Timing your testing environment. When you conduct your split testing can be as critical as how you conduct split testing of landing pages and check outs. During certain times of the year a business can have a change in customers, slower traffic, mix of products purchased and the buying cycle can be impacted by advertising ratios. Expand your testing over several business cycles and do not get emotional about including or excluding certain customer behaviors.
How to build the perfect landing page so that you actually have something to test.
Ryan Deiss and the team at DigitalMarketer publish a 16 point landing page checklist. We reference Digital Marketer here because we believe that if you wish to be the best you should emulate the best. Viral Solutions also believes that graphic design, color choice and page layout are very important. We do not believe that graphic design converts at a high rate without understanding the psychology of building a page for greater user experience.
Here is a partial list of critical components every landing page should have according to Digital Marketer:
Contrasting Button Color. There's a lot of debate about button colors, but one constant is that the button color should contrast (NOT blend in) with the surrounding design elements.
Social Proof. Social share icons, "As seen on" logos, testimonials, or referencing the number of downloads/ subscribers all let your visitors know they're making a smart decision by opting-in.
Compelling Headline. You need a clear, concise, benefit-rich headline that grabs your reader's attention and tells them they've come to the right place.
Call to Action above the Fold. Most of your visitors won't scroll below the fold, so if you're make a free offer, give them a chance to take action without scrolling.
Source Congruency. The text and imagery on the landing page should match (ideally exactly) the text and imagery that was in whatever ad or creative that brought the visitor to the landing page.
Enable Sharing. While landing pages don't typically go viral, some of your more altruistic visitors will click Facebook and Twitter share buttons, so make it easy and obvious for them to do it.
"All businesses need a way to optimize the traffic they're already getting to generate more leads and more sales. They need a proven and repeatable process to identify exactly where they should focus optimization efforts to truly "move the needle" in their business. Unlike everyone else who simply calls themselves a "conversion expert," you're going to outshine the rest, because while everyone else is grasping at ideas, and trying random things (the majority of which won't work) you're applying a proven process that gets results, every time." ~ Digital Marketer
These are the same systems and strategies our internal team uses to generate traffic, and then convert that traffic into sales.
We're here to help. Together we will make a difference in the lives of those who need YOU!
Rather than forcing technology to be a solution to every problem, they apply their outstanding knowledge and sales processes to the technology that's available to them. This makes for much more effective, streamlined marketing campaigns.
Today, Viral Solutions' mission is to provide its clients with the assistance needed to experience bursts of growth in their operations, and a big part of that is through the use of technology. When business owners feel overwhelmed, burnt out or unmotivated, Viral Solutions steps in to give them the tools they need to achieve new levels of success. At Viral Solutions, we help small business owners duplicate themselves – so business can be fun again!
Copyright 2016 Viral Solutions LLC
We help overwhelmed small business owners duplicate themselves – so business can be fun again
Viral Solutions LLC is a Digital Marketer Certified Partner, an Infusionsoft Certified Consultant and a Google Partner – Certified in AdWords.