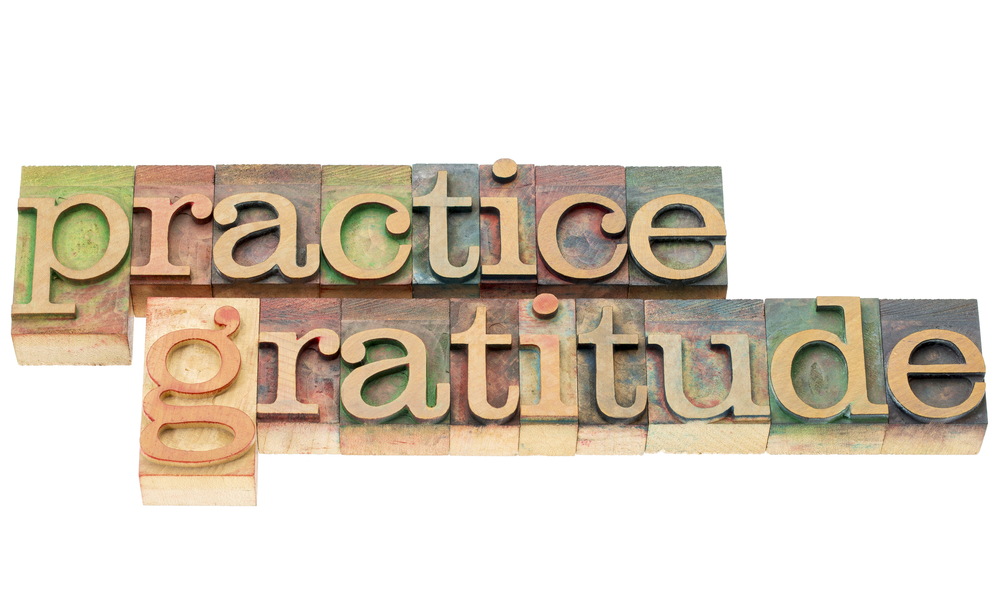 4 Steps to Share Gratitude at Work
Do you identify yourself as a person of gratitude? It is easy to say you're grateful over the holidays, however, it is quite generic to only be grateful when everyone and their brother are posting what they are grateful for during the holiday season. What about the other 11 months? What about professional gratitude? Yea, how would you rank your professional gratitude at work? Do you share and showcase gratitude at work? Do you think your clients, peers, and employees would describe you as gratitude rockstar? If you're sitting on the fence with these simple questions, consider the following four steps to share gratitude at work:
  Just Be. Take a moment to reflect on the current moment. How do you feel? Why do you feel that way? What do you notice? Breathe. Think of all of the people that had to do something to help you experience this moment. Empathize with the perspectives involved in the present moment. It is easy to rush through moments, meetings, projects, emails, and calls, it takes skill, focus, and respect to truly just be in the moment. Being in the moment is one of the most essential aspects of practicing gratitude because it is the foundation seeing, feeling, and experiencing oneness within every situation. It helps you to see how your action impacts others, and how others' actions have come to impact you in the present. The ability to see the macro and micro view of a situation will provide you with perspective.
Listen.  Most don't listen. I mean truly listen. Listening plays a huge role in practicing gratitude as it is the key skill to be engaged within an organization, team, client, and well, really any situation. To increase your listening skills, be in the moment. This means to omit or at the very least, minimize distractions that would take away from listening. Practice active listening that aids in truly understanding, engaging, and recapping what is discussed. Showing such respect will not only provide you with a greater perspective, but will illustrate respect to the sender. I can't tell you how many times, I have been thanked by clients, colleagues, leadership, and well, strangers, for listening. The interesting thing, is that this should already be common sense and regular practice for people, but you would be surprised how distracted people are when they try to lead, engage, or even build relationships with people. Ultimately, such distractions take aways of the nectar that is created through listening. The wealth that emerges from listening provides an abundance of gratitude opportunities.
Recognize & Thank.  Take the time to genuinely give thanks. Be specific about the actions, why those actions make a difference, and praise the contribution by recognizing how such actions align with objectives. Doing so provides perspective to you, the receiver, and those around hearing such sincere words. Such specific and genuine communication makes people feel respected, valued, and appreciated. Furthermore, it shows confidence and strength by the receiver that creates an example of meaningful feedback, contribution, and care not only for the individual to whom the messaged is expressed, but to the organization, client, or whomever is impacted by such actions.
Inspire. Meaningful illustrations of gratitude inspires others. An office, team, and organization that shares gratitude will inspire more gratitude. Gratitude will aid in employee engagement, productivity, and satisfaction. Such awareness, perspective, and respect of identifying, empathizing, and communicating gratitude will inspire others to act in gratitude.
For many, gratitude doesn't come naturally, rather like a garden, it must be cultivated, cared for, and the fruits of the harvest shared. Creating and nurturing an attitude of gratitude can go a long way personally and professionally. Rather than nonchalantly practicing gratitude over the holidays, proactively engage in the behaviors, attitudes, and actions that build gratitude. You may just encounter a greater level of humility, peace, and confidence. Furthermore, such a lifestyle may inspire others around you to gain a deeper perspective, potential, and productivity within the workplace.
Cheers to practicing gratitude daily with purpose!
Copyright Viral Solutions llc © 2014. All Rights Reserved
by Katie Doseck, Ph.D.
Chief Visionary and Strategic Ace Up Your Sleeve | Viral Solutions LLC