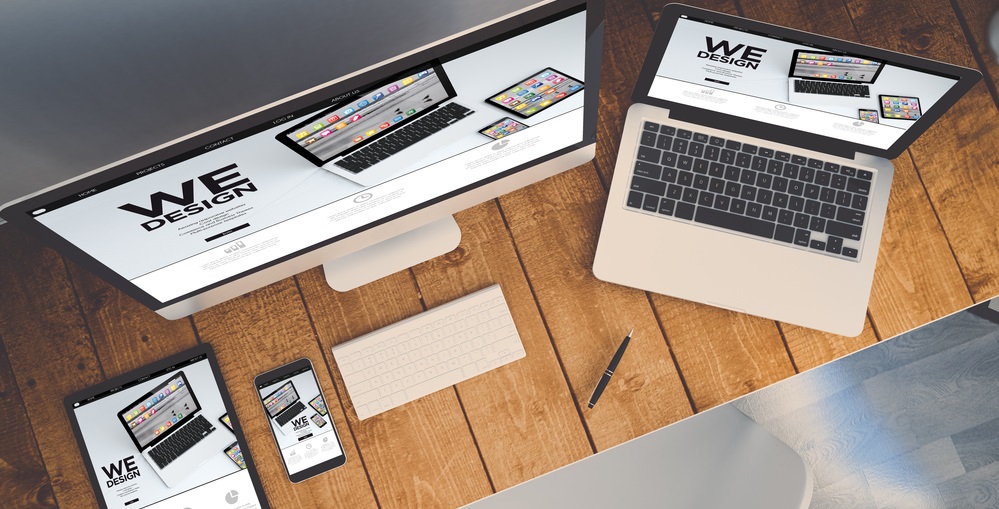 The 15 Hottest Trends in Web Design for 2017


With the competition fiercer than ever, it's even more essential for your company to have a slick, professional-looking website. Your website is the first opportunity to have a positive impact on potential customers. Show them who are you are, what you do, and how you'll do it. For existing customers, providing a different experience that highlights new products or experiences is key to growing repeat business.
What makes up a good website is always evolving. In 2017, you can expect to see even more changes, as companies up their mobile game, add video content, and expand into apps. Old-fashioned websites that fail to take into account the user's needs will be less competitive.
To be sure your company's web site is on the cutting edge, consider these 15 trends that will make an impact in 2017.
Mobile-First Strategy
Websites are increasingly being optimized for mobile use because it's a huge share of the market and is only growing. Effectively delivering content on a small screen will be mission-critical for all kinds of businesses.
This means designers will have to shrink the message to fit the screen, which limits text and visual options. The fact is that potential customers will leave the site if it's not optimized for mobile use, so you ignore this huge segment of the market at your peril.
Furthermore, and most importantly, load speed is critical. Image file size and calls to off server scripts drag down your site. Also, a site with all of its pages secured with https will be a must. Al factors that impact the mobile user experience of your site. Which brings up the next tip…..no it cannot be stressed enough!
Reducing Load Times
One of the biggest shifts we've seen recently is from busy, content-heavy pages to a more streamlined style. One big reason for this is the long load times associated with pages full of high-resolution images and multiple videos.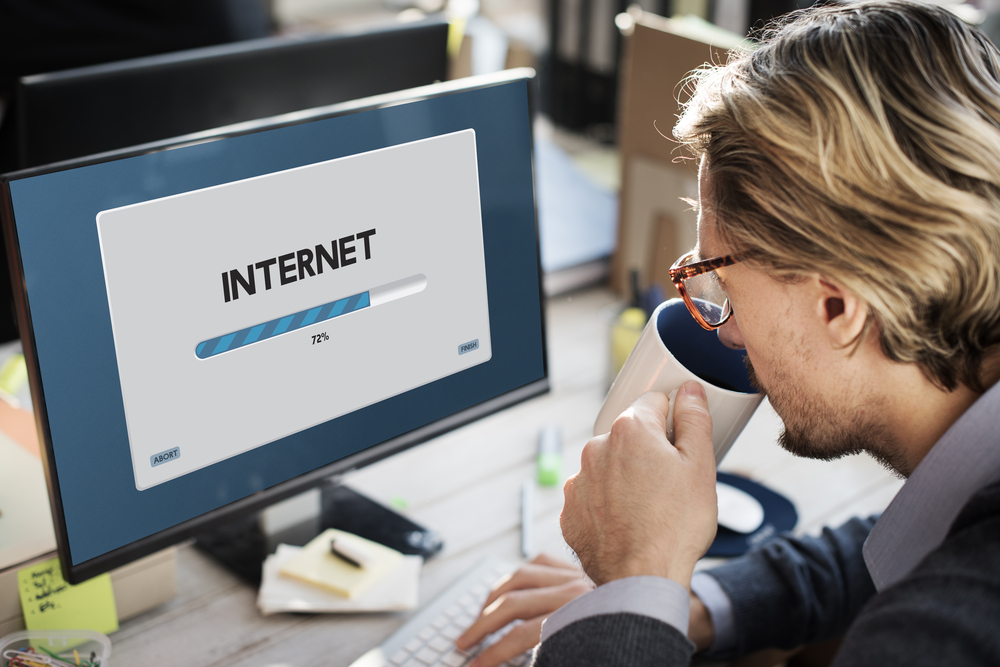 One example of this is the downfall of the image carousel. While this has been popular for a few years, expect it to be less common, as continually loading images doesn't make for a user-friendly experience. Another example is JavaScript. While this is useful for providing elements such as sliders, too much JavaScript can make load times drag to a halt, in particular affecting mobile users.
Furthermore, we advise you rethink who you host your site with. Site hosting cost and load time have a direct correlation – so does bounce rate!
Long load times kill user engagement. Especially companies looking to go mobile-first need to focus on a more stripped-down approach to design that values the potential customer's time.
Cards
These simple tools are great for providing short, compact bursts of information. Internet giants like Netflix and Twitter use cards very effectively. Cards separate out information into a small box on the screen. To take Netflix as an example, a card would be a single image of a new movie along with its title, tagline, and star rating by users.
This kind of feature is ideal for mobile users who can simply swipe through options until they find what they're looking for. Users can even store cards for later and come back to them. These versatile tools show text, imagery, video, and more. Expect to see even more of them in the coming year.
Enhanced Scrolling
In the past, scrolling was just something the user did to find more content. Now, designers are more cognizant of using scrolling as a tool to enhance the user's experience. Designers are creating pages that allow users to almost instantly scan content in one, fluid motion. It's ideal for telling a narrative or presenting any other structured content.
This a versatile tool usable on any device and across multiple forms of content. Media sites were some of the first to incorporate this mechanic and now businesses are doing so as well.
Full-screen Video
To immerse the customer in the company's message, a short, powerful video that takes over the home page will be the solution. This will grab the user's attention with lush visuals and music, helping create that instant connection.
In seconds, potential customers can know who you are and what you offer. Unlike photos and text, video is dynamic and interactive. Video's share of all internet content is already 80 percent. Expect that to grow in 2017. But beware—you need your video content to load immediately if you want to keep users on your site.
Building Trust
The fact is that the vast majority of Americans simply don't trust the internet to provide them with unbiased information. With the controversy of the recent presidential election, don't expect this trend to change anytime soon.
However, you can persuade customers to trust that your business will deliver on its promises. Wherever possible, use hard data instead of broad claims. Instead of stating that the "vast majority" of Americans don't trust what they read on the internet, say that 98% don't trust what they read on the internet. Instead of saying that 2016 was a year of "record growth," say your business grew by 250 percent.
A big part of gaining trust these days is highlighting unbiased reviews. People make consumer decisions based on more information than ever before. Sites like TripAdvisor, Glassdoor, and Uber all offer plenty of review from neutral sources. Instead of testimonials, make sure that your company highlights its positive feedback from everyday customers. Businesses effectively communicating through social media are expert at pointing potential customers toward unbiased review sources.
Micro Mini Interactions
These are functions that focus on getting customers to perform a single-click task, such as liking a Facebook page, subscribing to a newsletter, or visiting the company's LinkedIn page. Many companies focused on these in 2016 as an ideal way to build a long-term link with users. Expect these to become even more granular in 2017, as businesses look to gather data on all elements of customer interaction.
The Fall of the "Hamburger" Menu
Hamburgers aren't just delicious sandwiches anymore.
More websites have adopted the so-called hamburger menu, a three-line icon usually at the top of the screen that includes all of the menu options. However, many experts are saying that 2017 will see the downfall of this feature.
The hamburger menu does have its benefits. It fits in with the sleek, modern-day aesthetic, emphasizing simplicity and space by removing a series of cumbersome dropdown menus. It's anti-clutter and most users have an intuitive idea of what it means.
However, this kind of menu reduces discoverability, with options being hidden from users unless they specifically click on the menu and look through every item. Therefore, some are saying the hamburger menu isn't the best option for e-commerce sites. Some sites are going for a balance—they still use the hamburger menu, but put top-level categories in easy-to-find places on the home page. Good SEO and social media engagement will drive users to your other pages not linked to your menu.
Website Patterns
Templates and pre-made themes are taking over the web. These are easy-to-navigate, visually oriented web design patterns. They don't stand out from the crowd or create any kind of impression, but they do the job.
Common frameworks like UX and UI provide an experience that the user already understands and clearly highlight the products or services the company offers. They also limit the number of items that users have to keep track of. Take PayPal for example — there are only three navigable choices in its primary navigation.
While some argue that the web is starting to all look the same, these patterns eliminate the risk that potential customers will be confused by your site. These sites are easier to build and fix. They're also more responsive to users' needs. You can have a highly original page without a complex design.
Authenticity and Originality in Content
The format might be the same, but the content should not. Instead of stock photos, companies will be using original work to demonstrate what makes them different. Users can sniff out fakes in mere seconds. Instead, choose realistic images of people and places that will say a lot about your organization.
Using a unique typography or incorporating illustrations can also set your content apart from the competition. The addition of video content offers organizations an opportunity to tell customers their stories. Winning customers isn't about a new web design gimmick, but instead showing your product or service's benefit.
Make sure that images and text on your site clearly display your product, your people (both the team and the customer), and your values. Look for ways to reduce this message to its simplest components, which will be essential if you want to go mobile-first.
Send in the GIF's
Although 2017 style is primarily streamlined and "cool," it's not entirely without bells and whistles. The gif is one design feature we expect to still be popular. Of course, it can be easy to overuse gifs, clutter the user's experience, and create painfully long load times. However, a well-placed animation that's relevant to your company's story or product can heighten visual interest and drive engagement.
Examples include elements you particularly want to highlight such as bestselling products. A gif can fill in as a substitute for a video in some instances by creating a fast, emotional connection with the user.
Fancy Typography
Here's another unnecessary but still potentially useful feature that will be popular next year. Typography can be tough—you want to be original, but not so original that your customers simply don't get it. Brands like Coca-Cola have created what's now thought of as an iconic, classic look simply by trying something different.
Experiment with different features, like colors, spacing, fonts, and styles, to find a typography that fits your company's image and message. You have more liberty with typography if you're using a standard template—this may be what makes the page "pop." But, just like with gifs, don't throw caution to the wind. Typography that distracts from the page's content (such as using several different fonts) will turn customers off.
Parallax
More websites are incorporating this design mechanic. Parallax creates separation between background and foreground elements. It does so by having the foreground move at a faster pace when scrolling than the background. This creates the illusion of a more dynamic and deeper space.
Like other hot-new page features, parallax should be used with caution. Used correctly, it creates a more engaging experience for the user. However, it may also be confusing if there are too many elements. Make sure you have plenty of beta users to check out your page before it goes live. Bonus tip – currently cost prohibitive for most small business owners.
Haptic Feedback
Haptic feedback is the development of the sense of touch in user interface. A simple example is a virtual keyboard—the user presses the keys and the device responds. But now these tools are becoming more sophisticated, nudging users toward certain actions through tactile experiences.
This includes a "buy-now" button that pulses to encourage the user to touch it. Another example is a calming tactile background for a website that convinces users to stick around. This technology is in its infancy, but will become a big deal as developers hone it in 2017.
Responsive Web Design
Already sites like Amazon are effectively using customer information to recommend products and change the user experience. In the next year, sites will focus more on responding based on the user's age. Several different versions of the website will be made available depending on who's using it.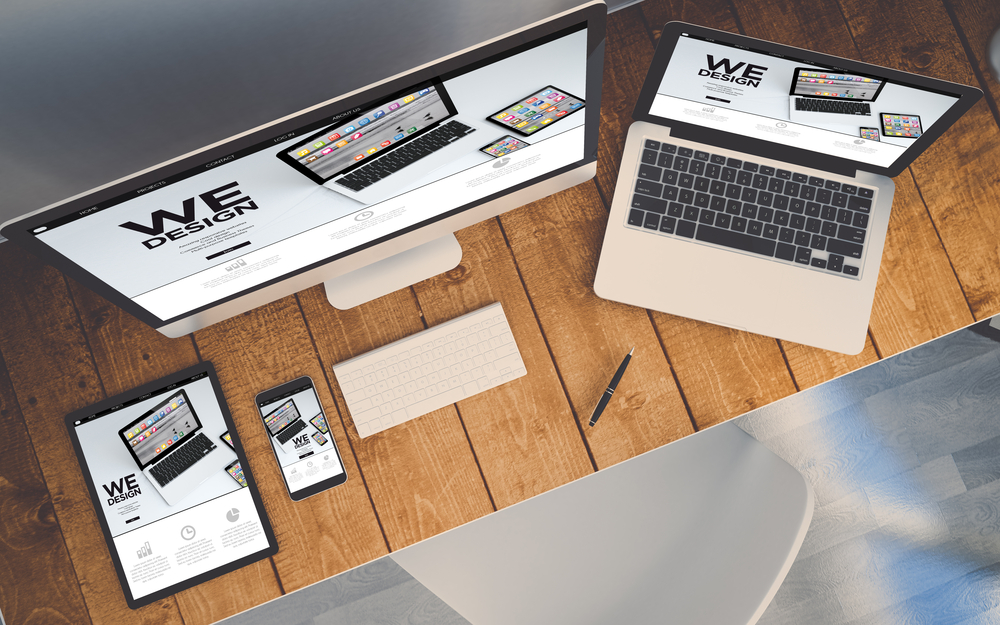 For example, younger users might get a page with simplified navigation that uses bright colors. For the elderly, the page would use more mild colors and a large font. Tailoring the website to individual users is the way forward for businesses that want to build online presence.
Technology will no doubt continue to shift, and web design will evolve along with it. Some trends are merely aesthetic and could simply fade away in 2018 as something new becomes fashionable.
However, some of these trends are really just timeless design qualities. Building an authentic presence, connecting with customers on an emotional level, and providing an easy-to-use experience will never go out of style. Companies that deliver the best experience for the user will always win in 2017 and beyond.
Copyright 2016 Viral Solutions LLC
Viral Solutions LLC is a Digital Marketer Certified Partner and an Infusionsoft Certified Consultant.
We help overwhelmed small business owners duplicate themselves, so business can be fun again.