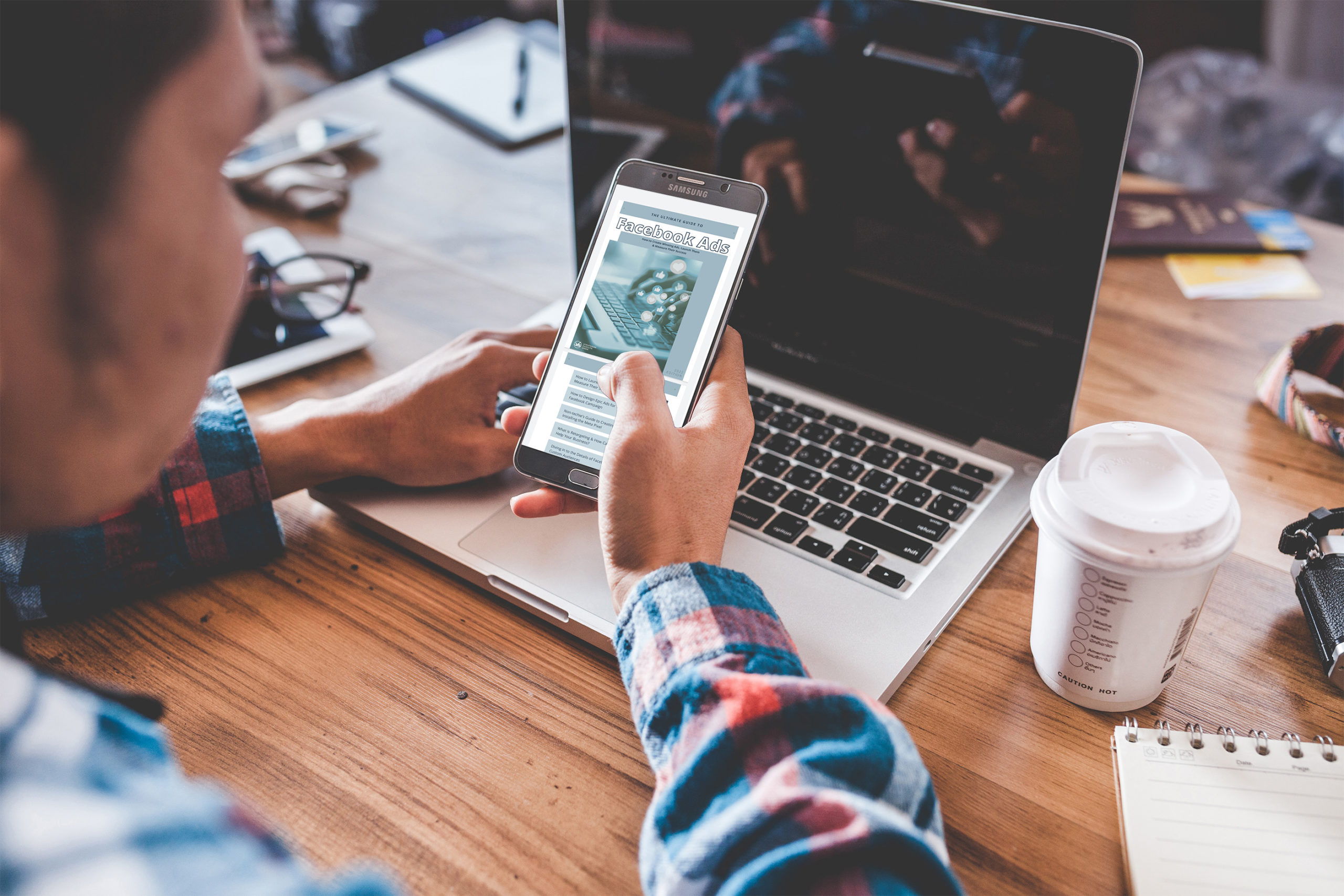 Chances are you understand the value of paid advertising, especially on Facebook. Running ads on this major social media platform can be a great way of generating interest in your business and your offerings. And that's exactly what you aim to do.
By taking advantage of the paid side of Facebook, you're able to…
Utilize a platform with nearly 3 billion monthly active users
Target your audience based on demographics and more
Design ad campaigns to achieve your specific objectives
Measure the results of your efforts using robust analytics
Get more out of your marketing dollars than traditional media
But if you want to yield the best results possible, you need to ensure every ad campaign is set up for success.
This is why we developed The Ultimate Guide to Facebook Ads – to walk you step by step through setting up winning ads and measuring their results.
Download now
What to Expect from This Facebook Ad Campaign Guide
The Ultimate Guide to Facebook Ads goes through 6 simple steps to launching your Facebook ads…
Choose an Objective: To launch your ads, you first need to tell Facebook your overall objective
Budget & Schedule: How much do you want to spend? How long do you want your ads to run?
Select Your Audience: Who do you want to see your ads?
Choose Placement: Where do you want to show your ads?
Choose Your Ad Format: What do you want your ad to look like?
Upload Copy & Creative: Add your images, text, and select a call-to-action button
It even teaches you how to analyze the results of your ads once they've been running for a while.

PLUS…

You benefit from the pro tips we've learned over 10+ years of managing millions of dollars on Facebook advertising for our clients! With this FREE guide, you can get a crash course on virtually all things related to Facebook advertising, including ad design, Custom Audience creation, Meta Pixel installation, and more.

If you want to harness the power of Facebook advertising—and make the most of your investment—The Ultimate Guide to Facebook Ads is a resource you can't afford to not have on hand. Don't be nervous about building a Facebook ad campaign from scratch. Get the information you need to use Facebook advertising effectively to bring in more sales!
Download The Ultimate Guide to Facebook Advertising
And Discover How to Create Winning Ads, Launch Them, & Measure Their Success