Have you gone through the last several months confused, wondering why your church donations have stalled or worse, decreased? Perhaps you're up at night thinking about creative ways to double your donations and grow your church.
If your church or ministry feels stuck when it comes to growth…
If you haven't discovered what was bringing in donations in the first place or what caused them to stop…
If you feel like you have tried everything, yet donations are still unpredictable from month to month…
…then you are likely also experiencing some burnout due to these problems continually running through your mind. You are probably also burning through your budget trying to find the one tool or tactic that will solve them and grow your church.
Issues like this in your church leave you feeling frustrated and uncertain about how to move forward with your mission, and all you feel you can do is continue to reach into the metaphorical grab bag, hoping whatever you pull out will increase church donations.
But there's a better way to encourage giving, and you're in the right place to discover it…
SCHEDULE MY DISCOVERY SESSION
The Problem That Prevents Donation Growth
Church leaders like you have one of the most critical callings in our world—to be the voice of truth to today's generation. You are called to the mission of spreading the Good News. And to fulfill that calling, you need financial support to get your message out and grow your church.
However, getting the funding you need can be a challenge. When church donations stall or decrease, it is a 3-fold problem that typically relates to a lack of donor journey, actionable metrics, or effective tools and tactics. These problems can leave you feeling overwhelmed.
Fortunately, there is hope and a strategy to overcome these problems. You see, we understand what it is like to feel confused by a lack of church donations and growth. That's exactly why we developed the Double Your Donors Discovery Session—to help church leaders like you.
SCHEDULE MY DISCOVERY SESSION
Here's What You Need to Do to Grow Your Donor Base
Step 1
Get your Double Your Donors
Discovery Session.
Step 2
Schedule your Double Your Donors
Discovery Session.
Step 3
Discover which areas are holding
you back from growth.
SCHEDULE MY DISCOVERY SESSION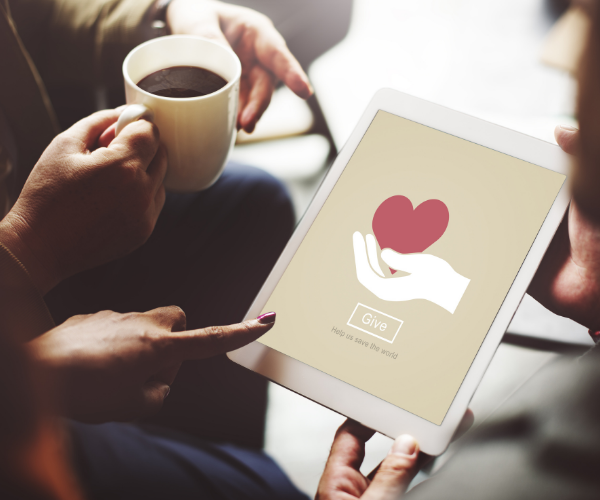 Here's What to Expect…
Receive a growth audit, which allows you to view areas of strength and weakness in your church fundraising efforts.
Discover the 8 critical core disciplines of online marketing and fundraising for your church and ministry.
Get a framework for your Donor Journey that will help you map out and visualize the donor journey starting with awareness all the way through to promoting your church to others.
View a growth scorecard model, which allows you to document and measure what pages are being visited, how donors are coming in, what makes them start to contribute, and so much more.
The Goals of the Double Your Donors Discovery Session:
Provide you with a framework and model you can walk away with and start implementing changes.
Give you ideas and models that make marketing and fundraising efforts predictable and fruitful.
Our mission is to provide churches and ministries with the knowledge and know-how to get their message out and achieve the growth they need to better serve their community.
There is too much at risk for you to not be growing and prospering. Where will people look for hope in our broken world? Where will they hear truth?
Build upon your strengths and discover the hidden opportunities that can be easily adjusted to grow your church.
Isn't it time to overcome unpredictable church donations and funds?
You don't have to go through one more month of unpredictable growth. You deserve to know what is holding you back. Get the framework and plan you need to gain supporters and grow your church without being pushy or burning through funds.
SCHEDULE MY DISCOVERY SESSION