Help Your Community Strengthen Their Faith
As a pastor or church leader, one of your primary goals is to help those in your congregation strengthen their faith in the Lord.
However, doing so can be a challenge when you're only able to meet and share your message of faith with them during services…
Fortunately, our team has a free solution to assist you in reinforcing your congregants' belief, trust in, and loyalty to God throughout the week.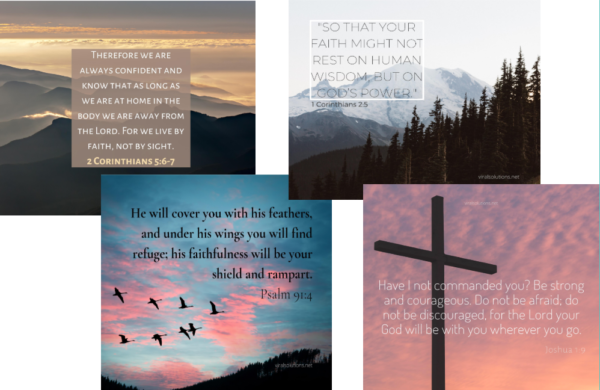 What you get…
1 faith-focused Facebook cover photo
2 faith-focused graphics for Facebook
2 faith-focused graphics for Instagram
Here's what to do…
Fill out the form below.
Download the file from the thank-you page. (We'll also send the file to you via email for your convenience.)
Share these graphics on social media as a way to engage with your community and help strengthen their faith throughout the week!