A key piece to growing and defining your church and differentiating yourself from other churches includes picking brand colors, fonts, developing a logo, and defining the overall look and feel you want your church to convey to your audience.

If you are finding yourself needing…
To get your employees and volunteers on the same page regarding design in content
A faster way of answering questions from your employees and volunteers about what fonts and colors to use on your site, in social media, and in print
One document that is sharable and contains your colors, fonts, logo, and tagline… anything related to building your brand
Then this style guide template is just what you need to achieve your goals in establishing a consistent brand look and feel!
DOWNLOAD STYLE GUIDE TEMPLATE
The Problem | A Confused Team Leads to Frustration
Developing a consistent look and feel is critical to your message and church growth.
If your church's look and feel aren't communicated to the rest of your team they won't know the direction to take.
This confusion leaves you feeling frustrated.
To overcome your frustration, you need a place where all of your style information lives, so it is accessible to anyone on your team.
We understand feeling frustrated about how to communicate style, fonts, colors, and logos.
We've helped a number of churches develop a simple, yet powerful style guide so that everyone is adequately informed, saving time and eliminating confusion.
We want you to have the same alignment on your team. This church style guide template creates confidence in your team as they develop any type of content collateral for your church.
GROW NOW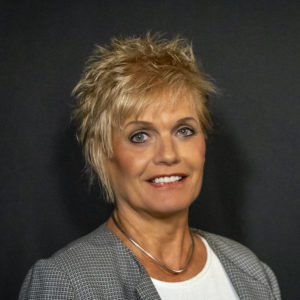 "Before we had a style guide for our church (House of David), our team was confused about what colors, fonts, and logos to use and where. We didn't have a consistent or recognizable look on social media or various other platforms. The style guide Viral Solutions provided, afforded us with the strength of vision and the unity of purpose that we needed in order to stay on the same page—making decisions and communication with the entire team easy and effective. Now we provide the style guide to everyone on our team, where they can feel confident that they are matching our style, whether they are posting on social media or make adjustments to the webpage and more. It saves us time—eliminating many hours of frustration."
—Jeris L. Joyner
Director of Operations, House of David, Fairland, OK
DOWNLOAD STYLE GUIDE TEMPLATE
Here's What to Do…
Step 1- Fill out
the form on
this page.
Once you submit your request,
your church style guide template
will be delievered in
an editable PDF.
Step 2 – Follow the
guide and video.
By reviewing the accompanying
how-to guide and video,
you'll learn how to complete
the template.
Step 3 – Share
your church
style guide
After completing your
church style guide template,
share it with your church
employees and volunteers.
DOWNLOAD STYLE GUIDE TEMPLATE
Here's What You Get
The How to Build a Customer-Centric Band Style Guide will take you through the process of defining…
Your Logo (and logo variations)
Images that communicate colors/look/feel
Primary words and phrases used in your church communications
Taglines
Colors, fonts, and graphic elements
A donor/congregant description
Here's the thing…
This church style guide template contains all you need to start developing a comprehensive brand for your church. You are growing, and you need a consistent style that rallies your team, donors, and congregants.
This style guide template is your starting point.
The Benefits of a Style Guide
Creates an attractive consistent look and feel for every aspect of your church marketing
Rallies your team around a clear vision and feel for your church's brand
Eliminates confusion and frustration from your team and instead instills them with confidence to make design decisions
Provides a single, sharable document anyone on your team can access
Conveys your church's unique character
Gives your team confidence as they create content collateral
So, what are you waiting for? Download your church style guide template by filling out the form below now.